Dare To Dream: Craftivism launch evening as part of Heritage Open Days
Description
Join us for the national launch of #DareToDream a craftivism project from Heritage Open Days in collaboration with award- winning activist, author and founder of the global Craftivist Collective Sarah Corbett. Hosted by Craft Revolution, with volunteers including from Extinction Rebellion Totnes in the magical setting of Dartington Hall. This positive, hopeful and hands-on unique event will be sharing stories of dreamers of the past who have shaped our present day for the better to then inspire and empower us to help create a happier, healtheir and more harmonious future for all. No craft resources or skills needed, just an open heart and open mind. Book your place before it sells out.
Not to be missed, this evening will start with a calm and creative workshop led by Corbett. Ethically sourced kits will be provided free of charge along side locally-sourced drinks and snacks. No craft resources or skills needed, just an open heart and open mind. Every ticket is a raffle ticket.
Neuroscientist Dr Charlotte Rae:
"By combining active pursuit of positive goals, with the unique fabric cloud the Dare to Dream activity makes use of these known neurobehavioural strategies to create effective change."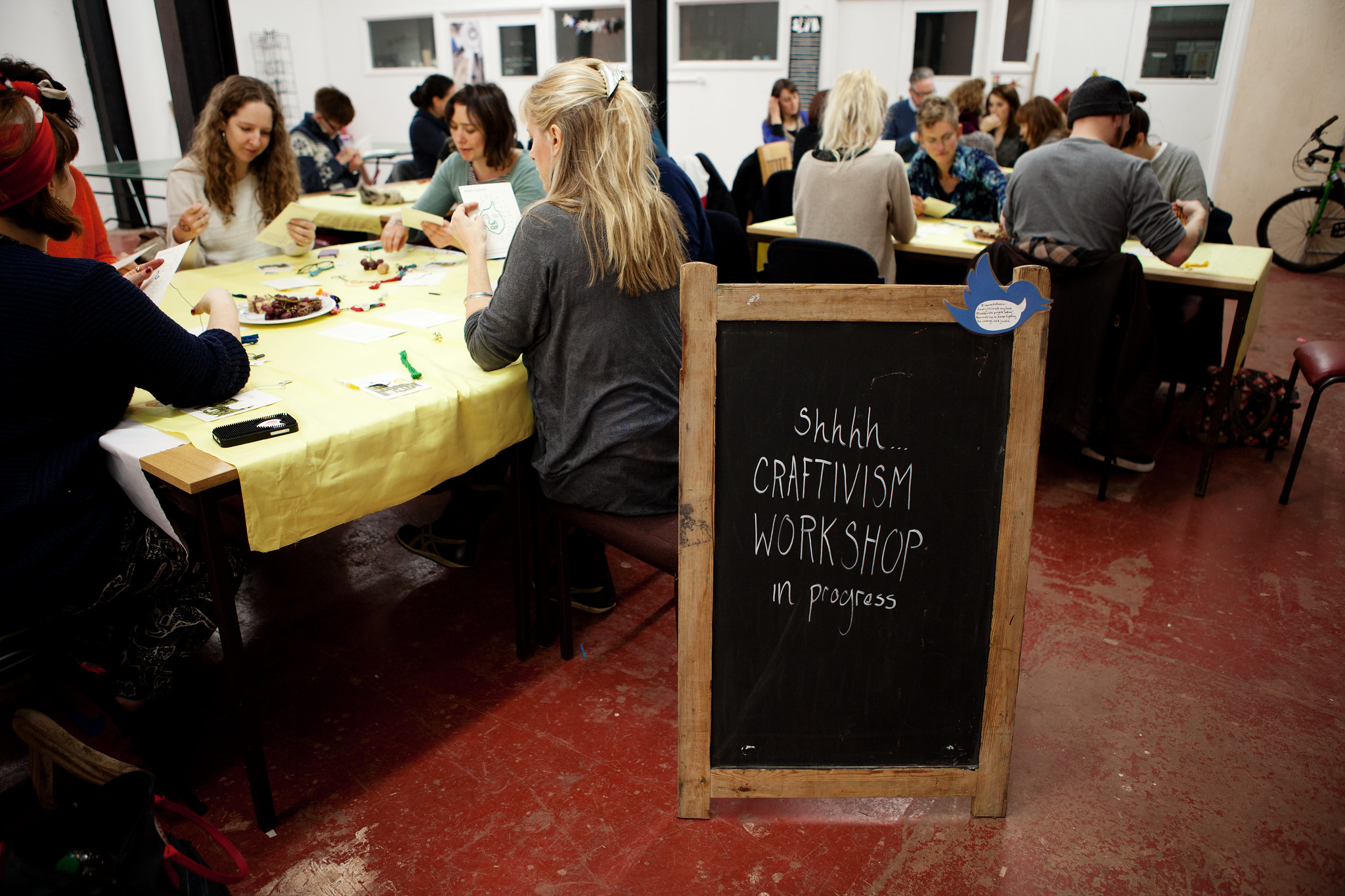 (Craftivist Collective workshop in Bristol UK)
Whilst you continue stitching your dream for a better society Corbett will chair a filmed panel discussion on the importance of activists having a dream to be able to make real tangible change and learning from dream-makers throughout history.
Panelists:
1. Rob Hopkins: author and co-founder of the Transition movement.
2. Miriam Akhtar: author and expert in positive psychology
3. Louise Rainbow: artist and founder of Craft Revolution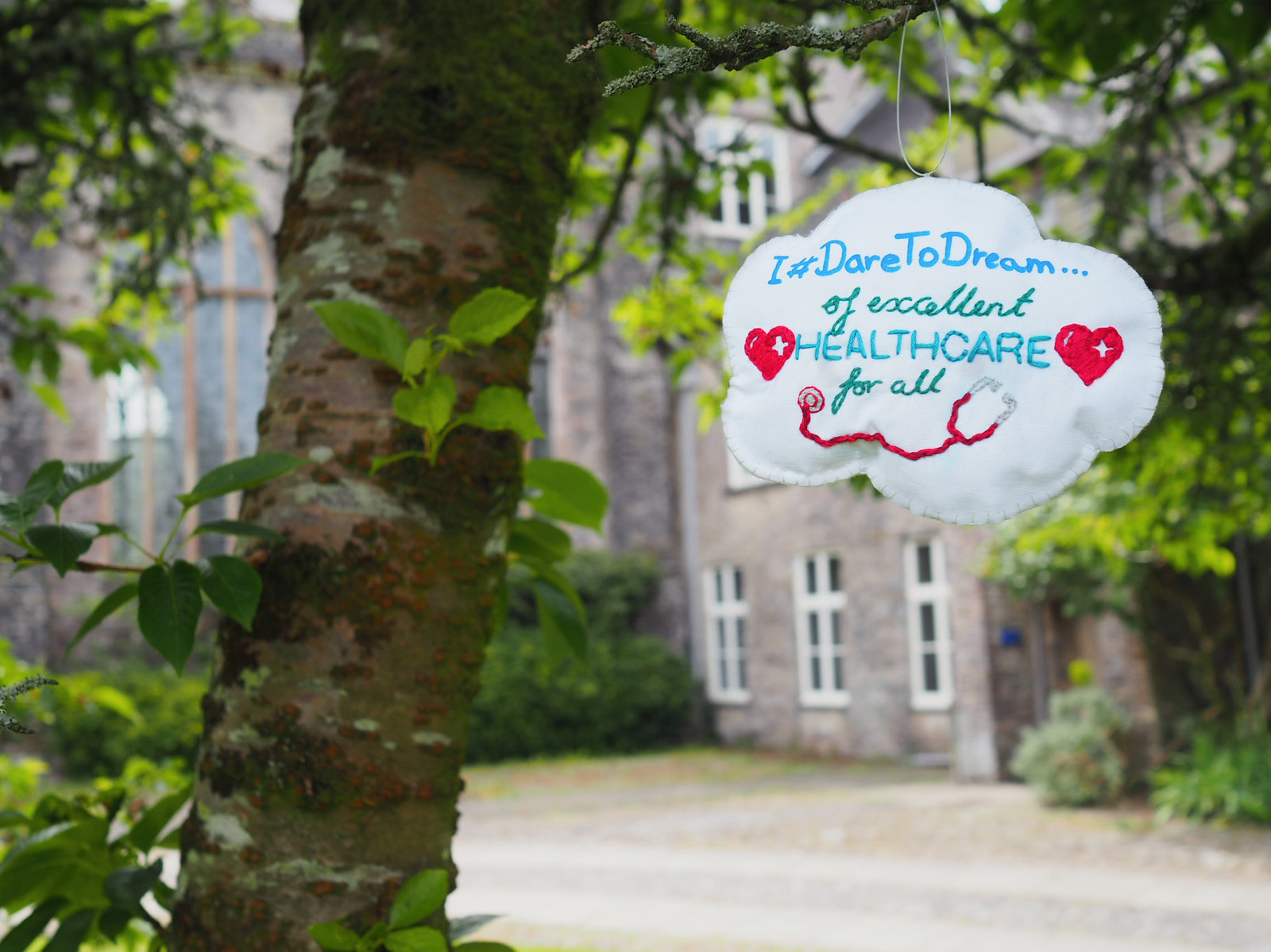 (Cloud hanging outside Dartington Hall, Totnes where the idea of the NHS was born)
"I found it so interesting, and a proper challenge, to think deeply about what my dream actually is rather than just thinking about what I don't want for our world."
Craftivist Fabienne C
This is an adults event for 14years+
All ethically made DIY craftivism kits and craft resources provided.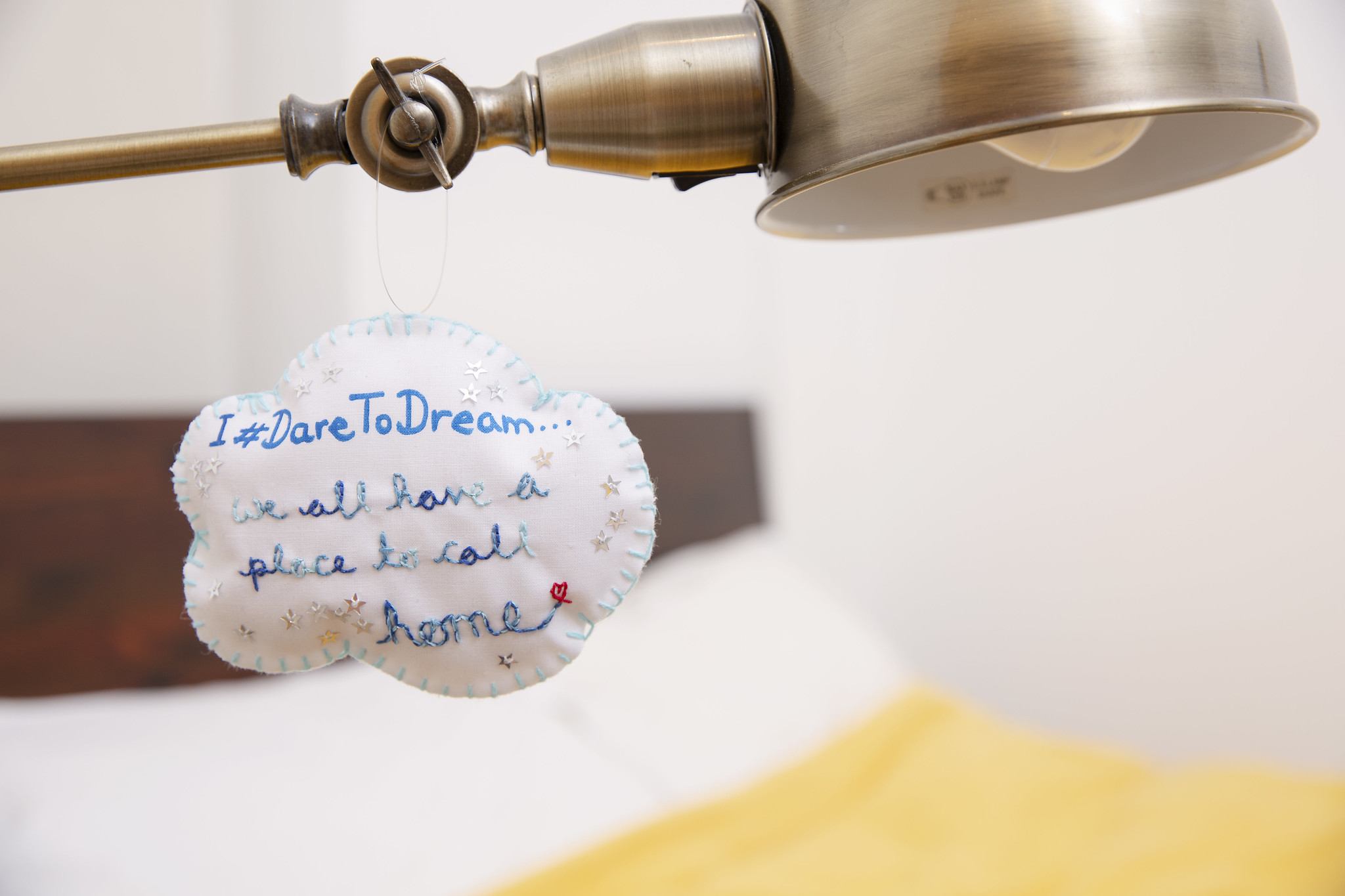 Cloud hanging off bedside lamp to remember to campaign for everyone to have a safe shelter they can call home...
Your beautifully hand-crafted cloud can either be hung in public to provoke thought and action in passers-by, or display at home as a physical reminder to be part of the dream you want to see become a reality in the near future.