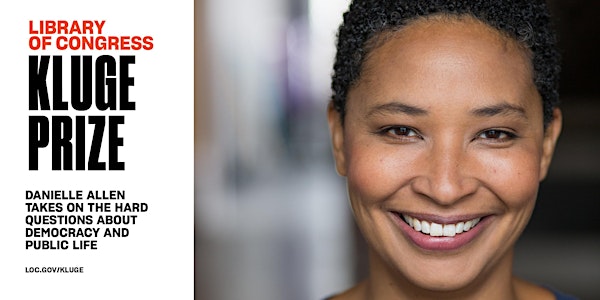 Danielle Allen Takes on the Hard Questions on Democracy and Public Life
A discussion on the hard questions of contemporary life with new Kluge Prize recipient Danielle Allen.
About this event
Join the John W. Kluge Center for a conversation with Director John Haskell and new Kluge Prize recipient Danielle Allen, covering some of the difficult questions in public life today.
Danielle Allen is Director of the Edmond J. Safra Center for Ethics as well as the James Bryant Conant University Professor at Harvard University, as well as the 2020 Kluge Prize recipient. She is an internationally-regarded political theorist with an extensive record of scholarship on justice, citizenship, and democracy.
As a frequent public lecturer, contributing columnist for The Washington Post, and regular guest on public radio, Allen discusses issues of citizenship and policy. In her role as director of the Safra Center, Allen has spearheaded an initiative helping to guide the U.S. response to the COVID-19 pandemic.
She is also co-chair of a bipartisan commission, convened by the American Academy of Arts and Sciences, which on June 11 recommended 31 steps to strengthen American institutions and civic culture to help a nation in crisis emerge with a more resilient democracy.
Allen will collaborate with the Library on an initiative she has designed titled "Our Common Purpose—A Campaign for Civic Strength at the Library of Congress." It will include initiatives to engage schools, universities, political leaders, and the American public in efforts to promote civic engagement.