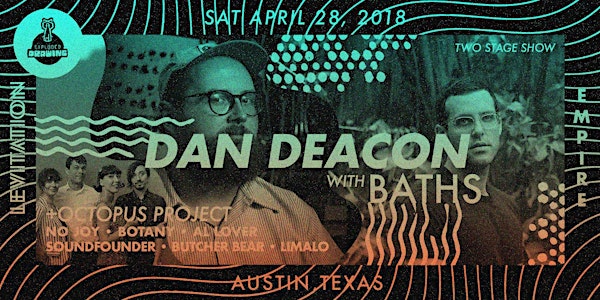 Dan Deacon, Baths, Octopus Project, No Joy, Botany, Al Lover + more @ Empir...
Performers
Dan Deacon, Baths, No Joy, Botany, Al Lover
Location
Empire Control Room and Garage
606 East 7th Street
Austin, TX 78701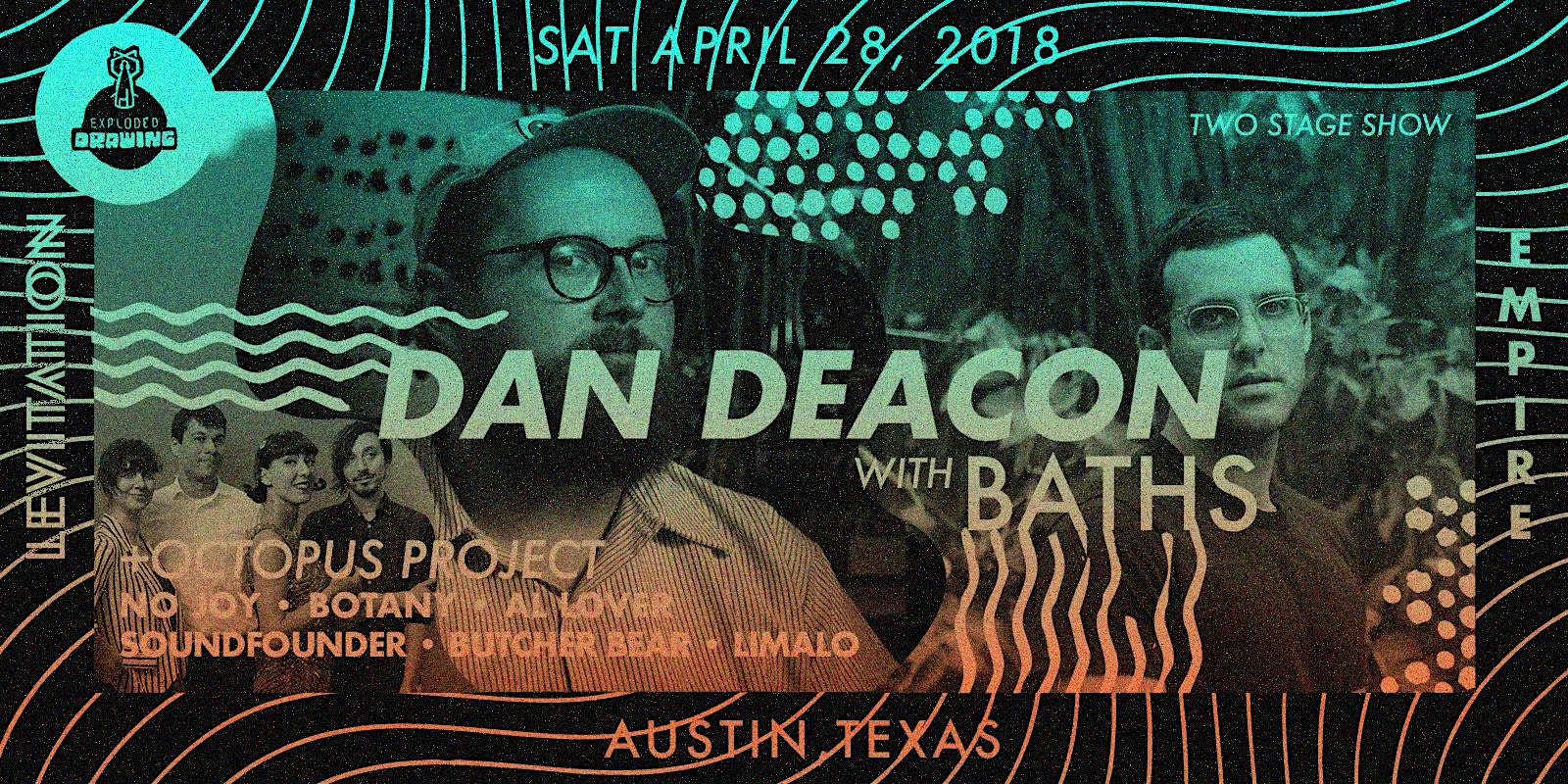 About this event
DOORS at 8:00pm
SHOW BEGINS at 8:30pm
OUTSIDE STAGE ENDS by 1:00am
INSIDE STAGE ENDS by 2:00am
outside lineup: DAN DEACON, OCTOPUS PROJECT, BUTCHER BEAR, SOUNDFOUNDER
inside lineup: BATHS, NO JOY, BOTANY, AL LOVER, LIMALO
Set times will be released closer to the event.
- - -
Electronic showcase for the heads, happening Saturday, April 28 at Empire!
Dan Deacon is renowned for his insane live shows, turning even the tamest of crowds into a swirling ecstatic mess. Baths' music and live shows deliver a similar out-of-body experience, a juxtaposition of primal vocals and layered beats and melody. These two sonic vanguards are joined by OCTOPUS PROJECT, NO JOY, BOTANY, AL LOVER, SOUNDFOUNDER, BUTCHER BEAR and LIMALO. Presented with curators Exploded Drawing (soundfounder & Butcher Bear), who will bring their crew of visual artists (DUALE & VJ DK) to ensure full kaleidoscopic vision through Empire's multiple stages and spaces.
- - -
No refunds. Event is held rain or shine.
Exchanges for overlapping shows will be provided through April 1 - after that point we will be unable to process ticket exchanges. For more information visit our FAQ PAGE.
Check out all LEVITATION 2018 shows here : http://levitationaustin.eventbrite.com