Description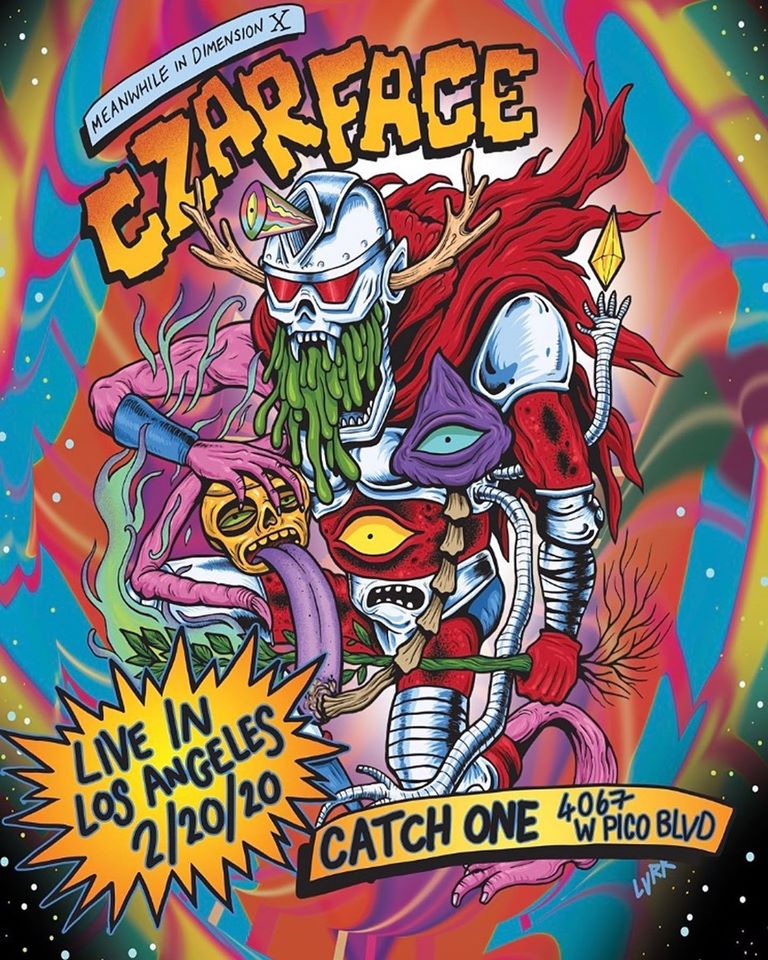 Thursday, Feb. 20th - Czarface (Inspectah Deck, 7L & Esoteric) performing live in Los Angeles for the first time ever at Catch One.
18+ Event, Doors Open at 8pm. General Admission (Online Presale): $22.50 | DOE: $25 Online | Door: $30 | VIP Meet & Greet: $50 *Limited VIP Tickets available.
Presented by UndergroundHipHopBlog.com.
Czarface is the hip-hop supergroup comprised of legendary Wu-Tang Clan rapper Inspectah Deck and veteran underground DJ/MC duo 7L & Esoteric, whose music blends vivid lyrical sparring with equally lavish head-nodding beats. Currently 4 Album/Projects deep, the groups main goal was creating music with no boundaries bringing along some friends such as Ghostface Killah, Method Man, MF Doom, The Beatnuts, Meyhem Lauren, GZA, Large Professor and many more like minded artists.
Czarface has combined the groups love of music, comics and art with the release of limited art prints, Action Figures and comics all featuring the groups Jack Kirby inspired center piece - Czarface.
The last few years saw Czarface extra busy with their collaboration with Marvel Comics, which saw them profiled in the pages of Ta-Nahesi Coates' "Black Panther," and released an accordingly themed song, "All In Together Now." Not long after, Marvel paid homage to the cover to their second album, "Every Hero Needs A Villain," with Mike Del Mundo's hip-hop variant to "Thanos" #1. For a group who grew up loving Marvel comics, it was a significant recognition.