Description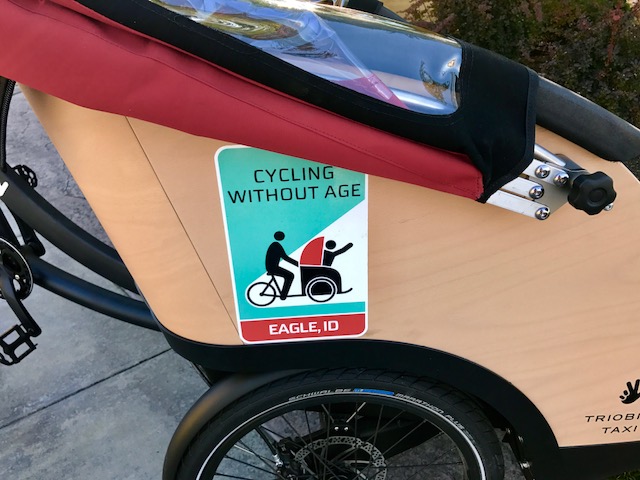 Be a Charter Cheerleader for our new "Cycling Without Age" program! The event on October 16 will unveil the taxi bike, provide rides, and introduce pilots. Professional Chef Lori Renn is creating a delightful assortment of gourmet snacks and cupcakes - all included with your ticket. She'll also pour tasty Proletariat wine for sale by the glass (for those over age 21.) The $10 cost of the event will cover expenses, insurance, food, and a special Charter Cheerleader gift.
Cycling Without Age is a worldwide movement to give seniors and the disabled the opportunity to feel the wind in their hair, connect with the community, and share their stories. Custom-made trishaws are equipped with safe, comfortable seating for two in a covered carriage attached to the front of a motorized bike pedaled by a volunteer pilot. The volunteer pilots offer rides at no cost and are trained to initiate conversations with the older passengers and record their stories.
Idaho's first Cycling Without Age Chapter was established this fall in Eagle by local author Elaine Ambrose. Olive and Vyne is a sponsor of this event.
Find more details at www.cyclingwithoutage.org.