Description
CycleHack is a 48 hr event which aims to reduce the barriers to cycling, taking place across the globe in September 2017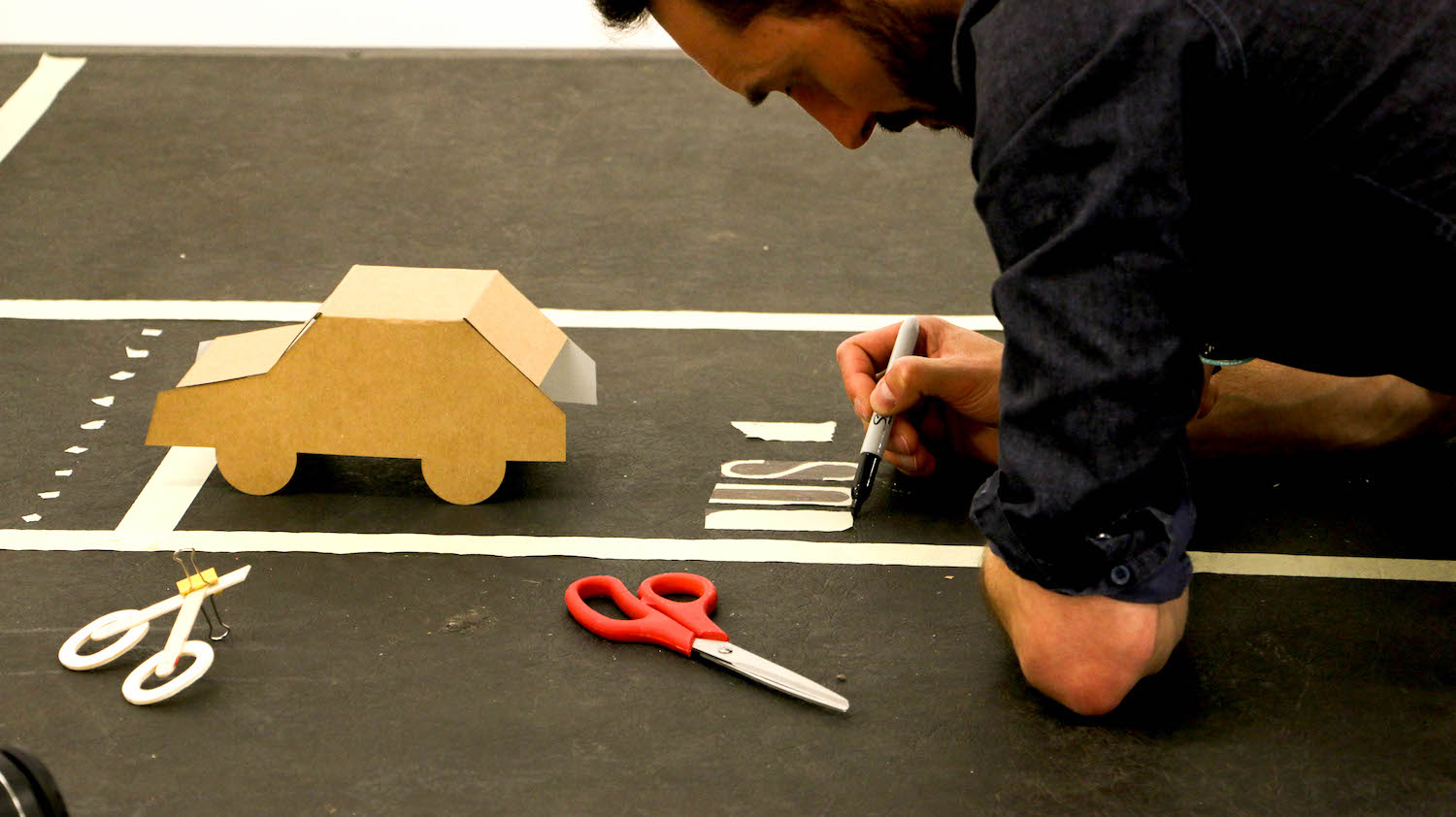 Now in its fourth year, CycleHack is an annual non-profit event, taking place in over 35 different locations simultaneously on one weekend in September. CycleHack is on a mission to make the world more sustainable through encouraging citizens to take a pro-active, DIY approach to reducing the barriers to cycling. We believe that through empowering individuals, organisations and governments to collaborate, share skills and prototype new cycling ideas, we can build a healthier, more active and sustainable world.
CycleHack was established in Glasgow in 2014 and has grown steadily in size and impact since then. By joining us in San Francisco this September, you'll be part of a diverse group of people who want to creatively generate and test ideas which will solve barriers to cycling both locally and globally. Over the course of the weekend, you'll be supported and encouraged by fellow CycleHackers and by our team of experienced designers and mentors.
Ideas will be implemented and tested in the city to create prototypes and see how they might work in the real world. All the ideas created are then shared on the CycleHack Open Source Catalogue for the world to see, share and use in their own cities.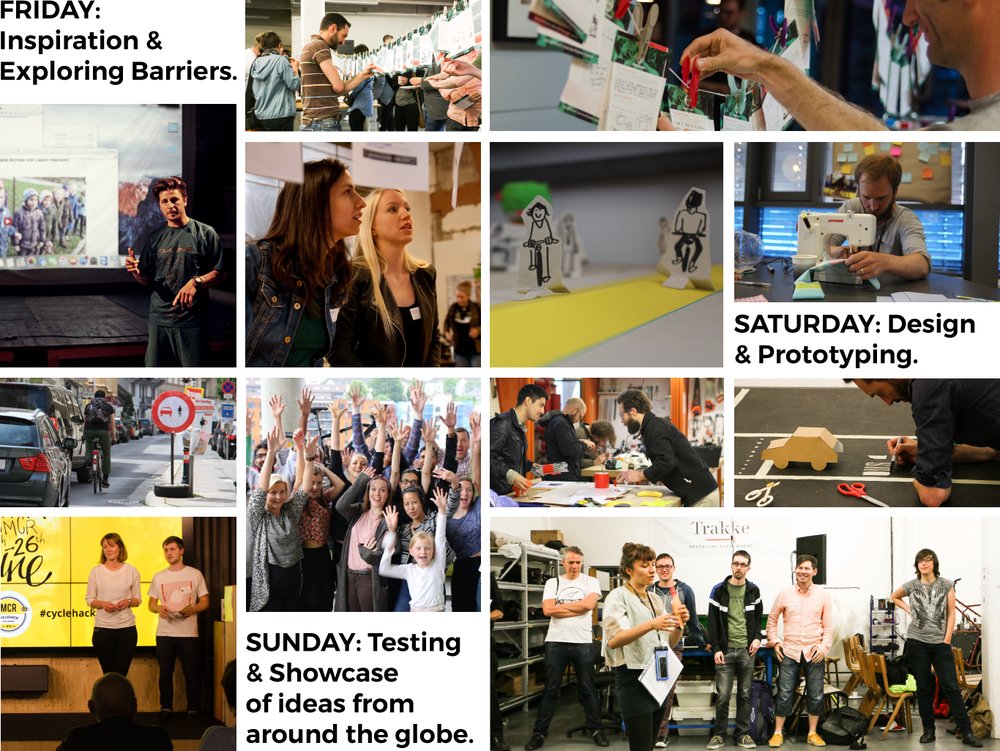 When?
// Friday 15th Sept > 6pm - 9pm: Includes launch, Inspirationnal Speeches, drinks & snacks
// Saturday 16th Sept > 9:30am - 6pm: Ideation (am) & Prototyping (pm)
// Sunday 17th Sept :
• 9:30am - 5pm: Testing + Showcase preparation
• 5pm - 6pm : Showcase
• 6pm - 7pm : Socialize (you'll be able to try the famous Timbuk2 Bike Margarita Blender...;)
Where?
CycleHack is hosted by Timbuk2 in their Factory Store in The Mission.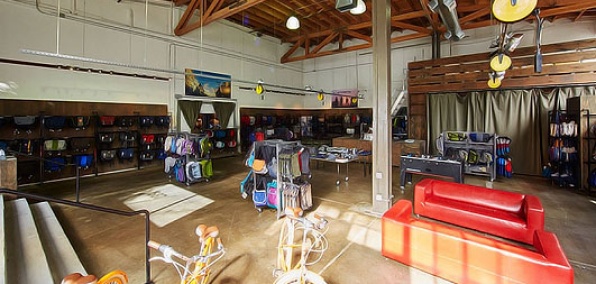 What do I have with my ticket ?
You'll have access to the site the all weekend.
You will benefit the facilitation by professionnals working in the realm of Product Design, Design Thinking, Software Development, etc.
It's a great opportunity to work on ideas you may have but never took the time to prototype it and test it, experience the Design Thinking process and do some networking with great people while having fun for a good cause !
+ We will have a mini-Fablab set-up on-site with bunch of tools, a 3D-printer and material to prototype !
+ Free beers supplied by Fort Point all weekend !
+ Empanadas offered Friday night
+ Coffee and Pastries Sat & Sun mornings provided by Kahnfections
+ For the Sunday showcase, we'll have the famous Timbuk2 Bike Margarita Blender !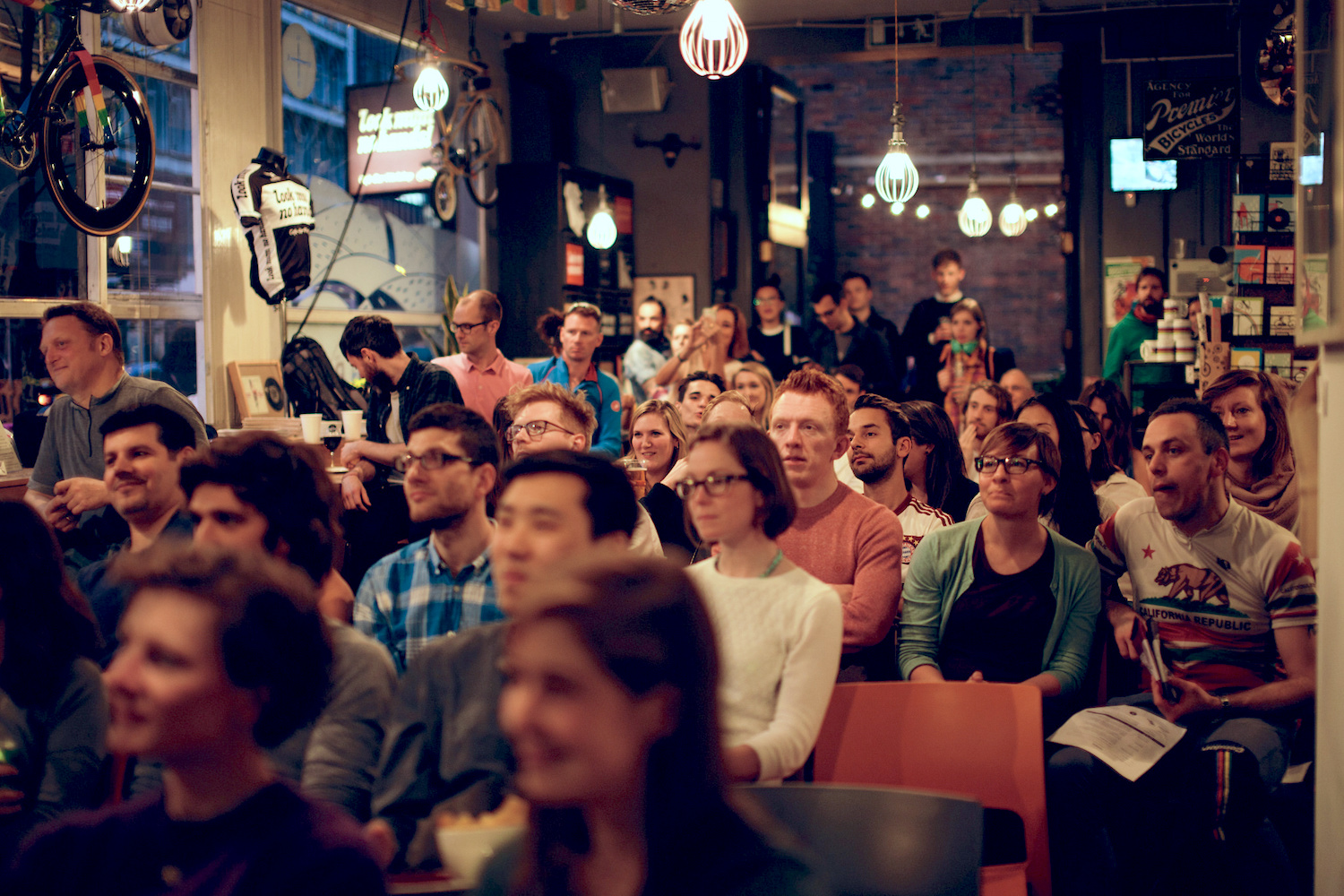 FAQs:
I can't make the whole weekend. Can I still come?
Ideally, you'll be able to make the whole event and to support the building of hacks throughout, but you are under no obligation to stay the whole time.
You can also attend only the Friday night or Sunday afternoon, to discover what exactly is a CycleHack.
I'm not a cyclist. Can I come?
Of course, everyone is welcome! If you consider yourself a non-cyclist, then this is the perfect opportunity to hack the barriers which stop you from getting on the saddle. We want to make the world bike-friendly for everyone.
What is a Hack?
A Hack can be a tangible prototype of an idea which addresses a barrier to cycling.
It can also mean to retrospectively modify current infrastructure, policy and / or cycling products & services using a cyclist's intuition.
With the support of Timbuk2, Strava, Spanner Product Development and Fort Point Beers :