Sales Have Ended
Ticket sales have ended
Thank you for your ticket purchase. We look forward to seeing you at the May 22 Philly TPNG and PAGCG joint networking event.
Sales Have Ended
Ticket sales have ended
Thank you for your ticket purchase. We look forward to seeing you at the May 22 Philly TPNG and PAGCG joint networking event.
Description
We are pleased to announce that two of the Philadelphia area's premiere networking groups are hosting a joint networking event. The Technology Professionals Networking Group (TPNG) and Philadelphia Area Great Careers Group (PAGCG) are hosting the event on May 22 in Philadelphia.

If you are not familiar with TPNG or PAGCG, see the first FAQ and the overview below.
---

This event is being hosted by WeWork. WeWork is a community for creators. We transform buildings into beautiful, collaborative workspaces and provide the infrastructure, services, events and technology so our members can focus on doing what they love. WeWork currently has 111 locations in 29 cities across the world with over 70,000 members. Book a tour at wework.com now!
---
Cybersecurity Panel Discussion
We are assembling a terrific panel to discuss Cybersecurity and what it means to you as a small business owner or employee or from a personal viewpoint as the administrator of your home network. The panel will be a cross section of experts with various backgrounds - legal, technical, management, etc.
Following are the current panel members. We are continuing to search for additional panel members - there most likely will be additions or substitutions.
Mike McKeown (BTB Security) - moderator
A 1980 graduate of St. Joseph's University, Mike has a 30+ year career of marketing and selling technology goods and services to Fortune 500 clients and beyond. Currently, he is the National Sales Executive for BTB Security, an IT Security consulting services company with over 500 successful projects delivered to customers nationwide since 2006.
In his career he has spanned all aspects of sales and marketing for regional services firms, building brand awareness and customer loyalty by delivering outstanding value in the people and functional services he brought to those customers. He has a keen knowledge of what it takes to sell and market services to the corporate prospect, utilizing a mix of old school and new tech approaches.
As a jobs expert, Mike has written over 5000 resumes and has consulted with professionals at all levels of organizations in a multitude of industries. A true "connector," Mike can and will help you in your personal job search and professional endeavors in any way that he can.
Gerry's motto is "Strategic Lawyering – Cultivating Innovation." He helps clients implement their business strategy with the tools of intellectual property (patents, trademarks, copyrights, trade secrets). He also advises how to fulfill privacy and security obligations, including those that emerge with big data generated from the multitudes of sensors in smart fabrics and other elements of the Internet of Things (IoT). Gerry co-hosts a Meetup focused on this subject.
At Elman Technology Law, P.C., Joshua Waterston helps clients do business via the Internet. This includes providing advice on various issues in the areas of copyright, trademark, licensing, compliance and cybersecurity. He also advises on and drafts the terms of a variety of business deals and technology licensing agreements. Joshua has litigated over 30,000 civil and criminal cases, including jury and bench trials, as well as Pennsylvania appellate and Federal practice matters. He has given numerous presentations on cybersecurity and intellectual property matters to lawyers, judges, CEOs, and technology professionals.
With over twenty-five years in the technology space Greg has strategic and tactical, sales, operations and  leadership experience in Hosting, Cloud, Cybersecurity, Compliance, Technology Support, Networking, and Process.  Over the past ten years, he successfully built a technology company and is now focusing on helping organizations protect themselves from data loss, reputational damage and the fines and financial burden that comes with being breached.
Tim Dodd, Head of Engagement at Voice 4 Impact, has over 15 years of experience in selling complex solutions including application and mobile development as well as cloud solutions such as software as a service (SaaS), platform as a service (PaaS), and infrastructure as a service (IaaS).
Vana Khurana, CISSP, CCSP, CCSK and Certified AWS Architect Associate, a security practitioner for 10+ years, currently working as Security Architect for a large financial firm. Vana is also an adjunct faculty of Computers Sciences at Temple University and a board member for the Delaware Valley chapter of Cloud Security Alliance.
John Boulanger (

Stillwater Cyber Compliance

)
John Boulanger is a founder of Stillwater Cyber Compliance. In this role John is accountable for designing a security road map for various financial firms across the US. This includes security topics online, mobile, cloud and SEC compliance. John has over 20 years of Fintech experience. This includes a diverse background in cyber security, enterprise architecture and operation roles. John holds a MBA from temple university and a B.S. in accounting from DeSales university. In the security discipline, he is a cerified CEH.
Andrew Davis (FBI)
Special Agent Andrew Davis entered on duty with the FBI in May 2017 and was assigned to the Philadelphia Division, where he worked a variety of criminal cyber matters to include business email compromise, identity theft/account takeovers, and computer intrusions. Prior to entering the FBI, Mr. Davis worked in information technology and served nine years in the US Air Force.
Sassan has worked with numerous organizations in the areas of planning for strategic IT initiatives, designing financial/ERP, business performance management and information and cyber security solutions, providing project management and risk advisory in support of these mission-critical projects. Sassan has published a book on the effective use of IT by managers called Tech Savvy Manager and also maintains blog.techsavvymanager.com, an online forum to provide an independent and practical review of how organizations can utilize information technology to achieve a competitive advantage.

---
Registration
All attendees (members or guests) must purchase a ticket in advance of the event. We are not permitting walk-ins. "Early Bird" tickets are available at a reduced price ($7) and will be available through May 15. "Standard" tickets will cost $12 and will be available through May 21 (the day before the event). Tickets cannot be purchased on the day of the event. Both ticket types will ensure admission to the event and you will be on the attendee roster that we distribute at the event. See the FAQs below for additional information, including our refund policy.
If you cannot attend this event but would like to make a donation to either TPNG or PAGCG to help offset our operating expenses, there are donation type ticket options for that.
---
Sponsors
Sponsors will be a huge part of the success of this event and will go a long way in supporting the mission of the Philadelphia Area Great Careers Group (PAGCG) and the Technology Professionals Networking Group (TPNG).
We would appreciate it if you would help us by making a tax-free contribution and become a sponsor for this event.
Click here to access the sponsor letter containing additional information on the sponsor program.
The following companies are sponsoring this event: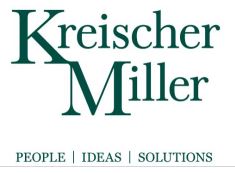 ---


Agenda
5:30 - registration - snacks - networking
6:15 - call to order - announcements - landings - sponsor intros
6:45 - Cybersecurity Panel Discussion
8:30 - end meeting
---
FAQs
I am not a member of TPNG or PAGCG. Can I attend this event? How do I join?
Both TPNG and PAGCG welcome guests at our networking events, however you are encouraged to join, because membership is FREE and you will get all of the benefits of our online groups.
To join TPNG, join the TPNG LinkedIn group.
To join PAGCG, join the PAGCG MeetUp group.
Will refreshments be served at the event?
Yes, we will be providing pizza and bottled water.
What is the refund policy for this event?
You can request a refund via the official Eventbrite process (click here for help) or via the "Contact the Organizer" function. We have a very generous refund policy, as follows:
Requests made by May 21 (day before the event) - full refund (your net cost will be $0)
Requests made on May 22 (day of the event) - partial refund - $2 or $7 depending on ticket type (your net cost will be $5)
What information is contained in the "roster" that is given out at the event?
The roster will contain the name, email address and personal statement for all attendees. You provide this information when you purchase your ticket.
Where can I get information regarding my ticket order?
Eventbrite has a very good set of help pages - click here for information.
---