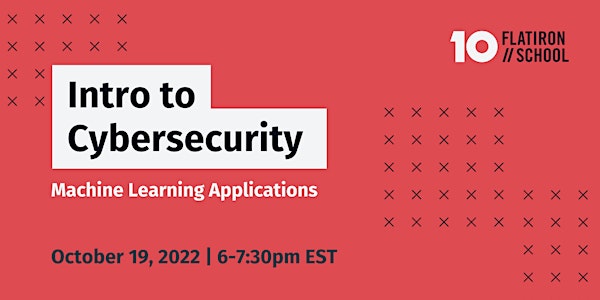 Cybersecurity Essentials: Intro to Machine Learning | Online
Love Cyber? Find out how machine learning plays an integral part in preventing threats in this beginner Cybersecurity workshop.
About this event
Cybercrime is one of the biggest threats facing companies and individuals worldwide today: according to Cybersecurity Ventures, it's on track to cost the world $10.5 trillion annually by 2025. And if you use a computer, smart device, or the Internet, you're at risk.
Learn about the types of machine learning and how they can be used to create more effective security solutions in this beginner-friendly session.
What You'll Learn
What is deep learning?
What is cybersecurity & big data?
How machine learning supports cybersecurity.
Are cyber attacks using machine learning?
Who is the workshop for?
No experience is required to attend! If you've had some experience with cybersecurity in general, there is still a lot to learn from this workshop. This is a no-strings-attached opportunity for you to gain design knowledge and find out if cybersecurity is something you're passionate about. Just show up, and learn something new!