Cyber Security 101 (Now full house with 100 seats snapped up, 20 new spaces...
Description
After Sydney's Cyber Risk very first launch in 2017 where we have seen outstanding feedback of our 'All Things Cyber Risk' & the 'CISO Matters' meetups, we are finally here in Melbourne.
After months of anticipation, I am very proud to present our Cyber Risk in Melbourne's inaugural meetup!
3 amazing respected industry leaders have come together on this very special evening to share their insights, experiences and a different perspective on the trends in Cyber Security, the psychology behind it, and real & practical tips for securing small to medium businesses, or the average consumer.
Our Industry Speakers:
Session 1 - 'Things that Scare Me' by Ian Yip, APAC Chief Technology Officer at McAfee
Session 2 - 'The Psychology of Insider Threat' by Dr. Tim Doyle, Principal Psychologist at Proof of Character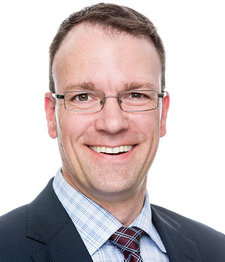 Session 3 - 'Can the Underwriter Bear Your Risk - Risk Transfer Options' by Meena Wahi, Director at Cyber Data-Risk Managers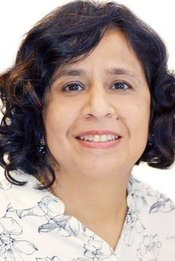 We only have 100 seats and as the last event was snapped up within a couple of days do get your tickets quickly to avoid disappointment. There will be reception and free drinks provided (courtesy of our sponsor) and lots of networking opportunities!
More about the speakers:
Ian Yip has worked with organisations globally on Cyber Security initiatives and projects. He has held a variety of leadership roles across Europe and Asia Pacific in some of the world's leading companies, including McAfee, Ernst & Young, IBM, CA Technologies and NetIQ. In addition to being a published author, Ian has built, led and managed teams with multi-million dollar sales, delivered major cyber transformation programs & engagements, delivered keynote presentations at industry & corporate events, been interviewed & quoted in the media.
Dr. Tim Doyle is a Clinical & Consulting Psychologist. He has over 15 years of experience in the health industry. Dr. Doyle consults to business on issues relating to 'human factors'. This is a broad scope of work, including a focus on recruitment, promotion, culture and leadership. He has a particularly keen interest in insider threats and human risk. In the area of human risk and threat, he has worked with the ADF and several private businesses on the assessment of individuals regarding risk management and role suitability perspective. Dr. Doyle currently consults with Mr. Ben Walker in the area of Human Factors risk in Cyber Security.
Meena Wahi is the Director of Cyber Data-Risk Managers, specialist insurance brokers for Cyber / Data breach Insurance. Meena has been contributing to the evolving dialogue on cyber risk/data privacy in Australia and overseas since 2011. Meena speaks at conferences on cyber risk transfer options through insurance and predict how the risks and liabilities will evolve in the digital world. Meena has an MBA from Monash University.
Sponsor: