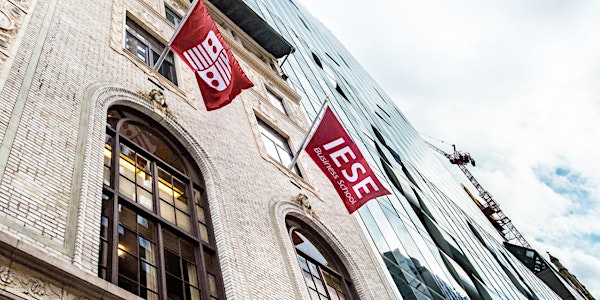 CYBER RISK: WHY SHOULD EXECUTIVES BE CONCERNED?
Why do executives and board members need to understand cyber risk? Session with CEO of InsideChains, Cristina Dolan
When and where
Location
IESE Business School NY Campus 165 West 57th Street (between 6th and 7th aves) New York, NY 10019
About this event
Cyber Risk is a Business Risk! It needs to be understood, managed and communicated to shareholders, but few executives understand the risks or the growing regulatory landscape for CyberRisk. The networked economy is creating exponentially increasing digital value that is fueling global businesses and transforming business models.
This transformation also creates new business risks that boards, officers and executives must represent in financial terms to shareholders. Unfortunately, the increased financial value in digital assets has also motivated innovation and transformation in cyber risk. Data value is easily captured and monetized by bad actors. It is easier to extract value from stolen data or digital assets than priceless physical assets or works of art.
The digital revolution requires a new skill set and language to understand, manage and communicate the risk to the required stakeholders. Global regulations are making board members, officers and executives accountable. Insurance companies predict that Cyber Risk will grow to be one of the top liabilities for Directors and Officers.
Tuesday, September 17
6:00 – 6:30 p.m. Arrival and Registration
6:30 – 7:30 Session and Q&A
7:30 – 8:30 Networking
8:30 p.m. Close
*** This event is limited to senior executives with a minimum of 15+ years management experience. ***