[CVC-SF] Ivy League + MIT Networking Mixer at Livongo feat. HealthTech Pane...
Description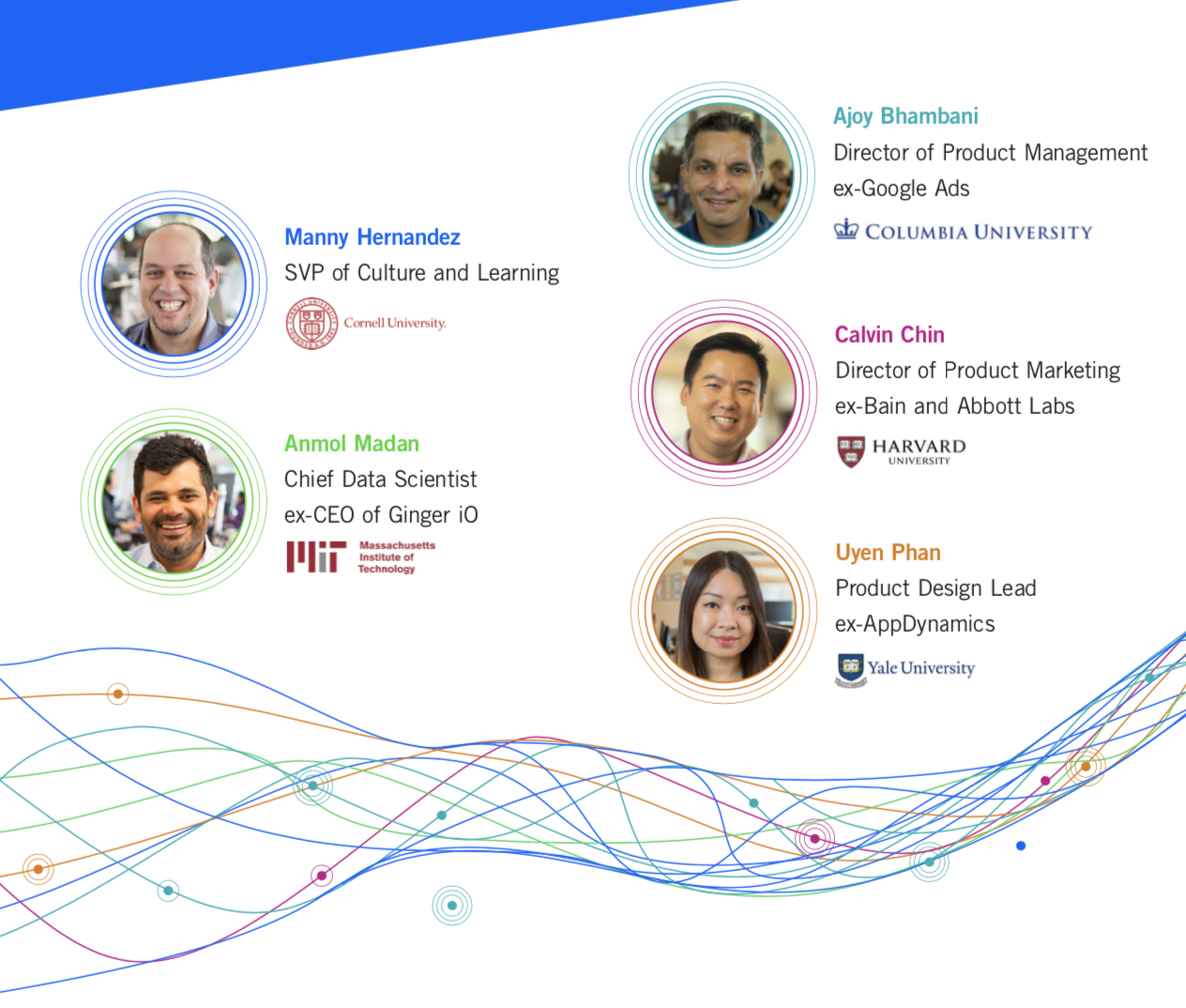 SUMMARY:

Livongo, a pioneer in Applied Health Signals, empowers people
with chronic conditions to live better and healthier lives.

Livongo's team of data scientists aggregate and interpret substantial amounts of health data and information to create actionable, personalized, and timely insights and nudges delivered to members to help them stay healthier.

Attendees of the event will learn how this approach to sharing health insights and reminders is leading to better clinical and financial outcomes while creating a better experience for people with chronic conditions that include diabetes, prediabetes, hypertension, weight management, and behavioral health.

Food and beverage will be provided.

AGENDA:

6:30 - 7:30pm
// Mixer and Networking

7:30 - 8:15pm
// Panel discussion with 5 Livongo employees about their career paths

8:15 - 8:30pm
// Q&A

WHERE:
Livongo's San Francisco office
150 South Park, San Francisco, CA 94107

HEALTHTECH PANELISTS:

Ajoy Bhambani, Director of Product Management
Columbia Business School

Manny Hernandez, SVP of Culture and Learning
Cornell University

Anmol Madan, Chief Data Scientist
MIT

Calvin Chin, Director of Product Marketing
Harvard University

Uyen Phan, Product Design Lead
Yale University

QUESTIONS?

info@columbiaventurecommunity.com
Organizer of [CVC-SF] Ivy League + MIT Networking Mixer at Livongo feat. HealthTech Panel
Founded in 2006, the Columbia Venture Community (CVC) is a private community of 6,000 Columbia alumni, students, and employees who are interested in all aspects of entrepreneurship. The group welcomes members from any school, sector, or industry function (e.g. entrepreneur, investor, lawyer, designer, etc).  
Our mission is to foster entrepreneurship in the Columbia University community by facilitating communication, providing access to resources, and building a vibrant and supportive community. To that end, we have held 450+ events internationally—including pitch events, incubation seminars, speaker panels, private dinners, and more.
CVC was awarded the distinction of "Outstanding Shared Interest Group in 2019" by the Columbia Alumni Association.
Visit us online to learn more: http://columbia.vc.