Description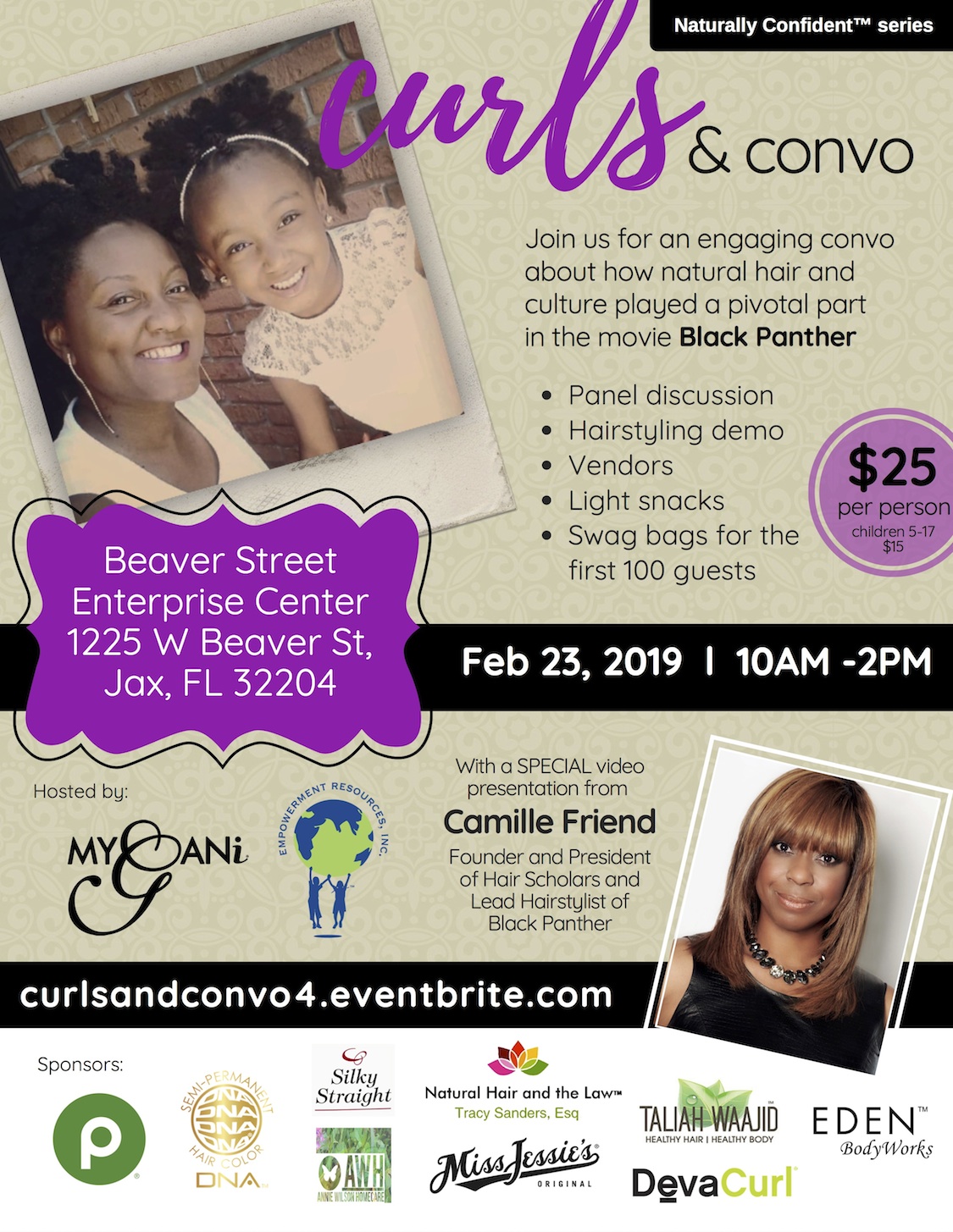 BREAKING NEWS !!!
We are SUPER excited to have a special video presentation from Camille Friend at our Curls and Convo Feb 23 in Jacksonville, FL!!! I had the pleasure of interviewing Camille this week!! We talk about all things natural hair, the Black Panther and the Oscars. Camille Friend is the Founder and President of Hair Scholars and Lead Hairstylist of the movie Black Panther

Note: You will ONLY be able to see the video presentation if you are one of our FABULOUS attendees


In honor of Black History Month, Mygani LLC is teaming up with Empowerment Resources Inc. (ERI) a private 501(c)3 nonprofit organization dedicated to empowering children and their families to become strong and successful leaders we are excited to host our 4th Curls and Convo event! Mygani LLC's signature event was created to instill the value of self-confidence in women + girls of color regardless of their hair texture or skin complexion. Join us for an engaging convo about how natural hair and culture played a pivotal part in the movie Black Panther!

Attendee ticket includes:

Panel discussion
Hairstyling demo
Small business vendors
Light refreshments
Swag bags for the first 100 guests
Organizer of Curls and Convo
Mygani LLC is a creative social enterprise firm that creates inspirational platforms and products for women + girls of color.