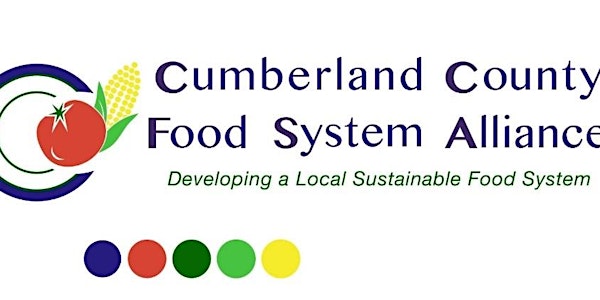 Cumberland County Food System Alliance Public Forum: Lessons to be Learned:...
Location
Cumberland County Service Center Building (310 Allen Road, Carlisle)
Description
Meeting Overview
At some level, we all have an interest in health and nutrition, but sometimes managing your health or understanding nutritional facts can be confusing and overwhelming. Did you know that there are free and minimal fee classes and programs available in your own community that focus on health and nutrition issues. Join us for an overview of these programs and classes that are available to you, your clients, your friends and your family members.
Presenters:
Lenelle Bear, Penn State Cooperative Extension
Lynn James, Penn State Cooperative Extension
Weston Petroski, Project SHARE
Joni Rampolla, Giant Food Stores
Melissa Bishop, Family Health Council of Central PA
Kayla Almoney, Family Health Council of Central PA
Travel and Parking Instructions:
The Cumberland County Service Center is located off of I-81 at the Allen Road Exit 44. The building is situated between the exit and Sheetz on Rt. 11. You can access the parking lot via Logistics Drive and there should be ample parking in the rear and side areas of the building. (There is also additional parking in the front of the building.) Enter the building through the rear entrance near the Penn State Extension sign and look for PS1 Conference Room.
Register by September 20, 2019
Contact Dr. Dorlisa Minnick at djminnick@ship.edu or 717-477-1785 or
Gail Witwer at gwitwer@ForBetterHealthPA.org or 717-960-9009 x8 for more information.