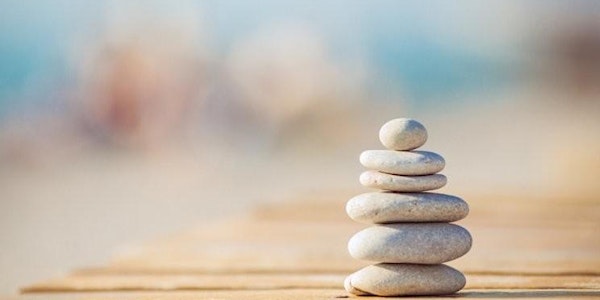 Cultivating Mindfulness Amid Change and Uncertainty: A Practical Conversati...
Event Information
Location
WebEx Live Video Meeting
Anywhere
San Jose, CA
Description
This event is for you, HR comrades on the front line and behind the scenes. We are among the unsung heroes. We are tasked with the care and feeding of our families, employees at the businesses we serve, and many times our friends. We must take care of ourselves too; I thought it would be time to do something for ourselves. So for our next meeting, we'll focus on YOU! Grab a cup of tea, connect from the comfort of "anywhere" and join the conversation.
Training our minds is critical and important to our success and well-being as training our body. It can make us more resilient, enhance our performance, and even better our health, yet rarely do we take the time to look after our minds. As a result, we lose touch with the present moment and we get stressed and reactive to changing circumstances and uncertainty. But similarly to the way we train our physical body, we can train our mind.
As we're all faced with new challenges and reality, cultivating the faculty of mindfulness becomes more important than ever. Join us for a stress-free informal conversation, where you can ask questions and experience scientifically-proven techniques to reduce stress, build resilience and promote a sense of ease and well-being.

You will learn
Effective mindfulness techniques that you can use every day, anytime.

Connect, ask questions and get support on challenges you're currently facing.

Take some time out for yourself!
Our speaker:
Michal Rinkevich is the VP of Wellness Services at McGriff in San Jose, where she consults on wellness strategy and designs award-winning employee well-being programs for corporate clients.
A competitive swimmer for 14 years, Michal has learned and experienced the importance of the mind in promoting health and optimizing performance firsthand. Realizing the potential of developing resilience in sports, business, and everyday life, she studied physiology and neurosciences, conducted brain and sleep research at SRI International, and investigated the powerful interplay between body and mind. She started a center for health and self-fulfillment and has been coaching and teaching mind-body techniques for 20 years. Michal completed her MBA at UCLA, during which she created mindfulness programs for MBA students, alumni, and staff, and coached the 7th-ranked UCLA Gymnastics Team on stress management and mindfulness.
Schedule:
6:00 - 6:30 pm Welcome and Announcements
6:30 - 7:30 pm Speaker, Q&A
7:30 - 8:00 pm Roundtable, Job Announcements, Sharing
---
Kindly RSVP to confirm your reservation for April 15, 6 pm WebEx Live Video Meeting.
You will receive a WebEx link prior to the event from the BayArea HR Connections Group.
If you can't make it, please cancel your spot.
Thank you.
Bay Area HR Connections, formerly Silicon Valley Women in Human Resources and Friends.
Date and time
Location
WebEx Live Video Meeting
Anywhere
San Jose, CA