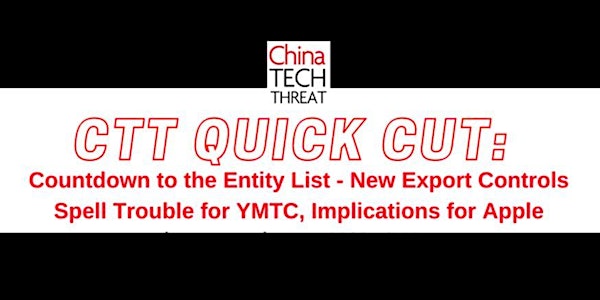 CTT Quick Cut: Countdown to the Entity List
CTT QUICK CUT: Countdown to the Entity List - New Export Controls Spell Trouble for YMTC, Implications for Apple
About this event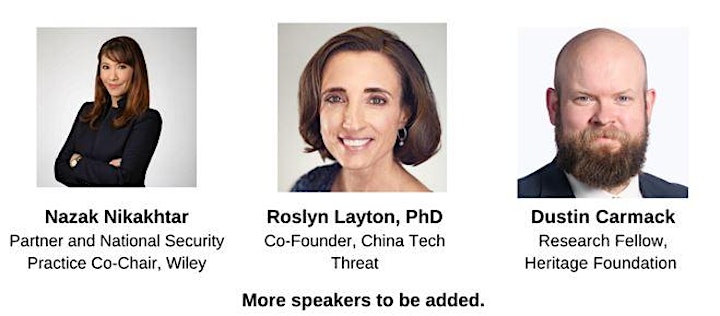 Event Overview
"If there's smoke, there's often fire." BIS Under Secretary Alan Estevez recently made that comment while talking about new export controls intended to restrict the People's Republic of China's (PRC) ability to purchase or manufacture certain high-end chips.
His comment is well-timed. Shortly after BIS issued new rules, including the addition of YMTC to the Unverified List, which is an on-ramp to the Entity List, Chinese Communist Party General Secretary Xi Jinping made it clear to the 20th CCP Party Congress that he remains committed to stiff competition with the West for control of the commanding heights of modern technologies, like semiconductors.
It seems that BIS' recent actions are having an immediate impact, but will it last? Or will Chinese companies – and American companies for that matter – that are feeling the heat find work arounds to help Xi? Will Apple end up partnering with YMTC after all, despite the current halt?
Join us for a to-the-point discussion about what BIS has done and what needs to come next to protect America's national security and strategic interests. The clock is ticking.