Description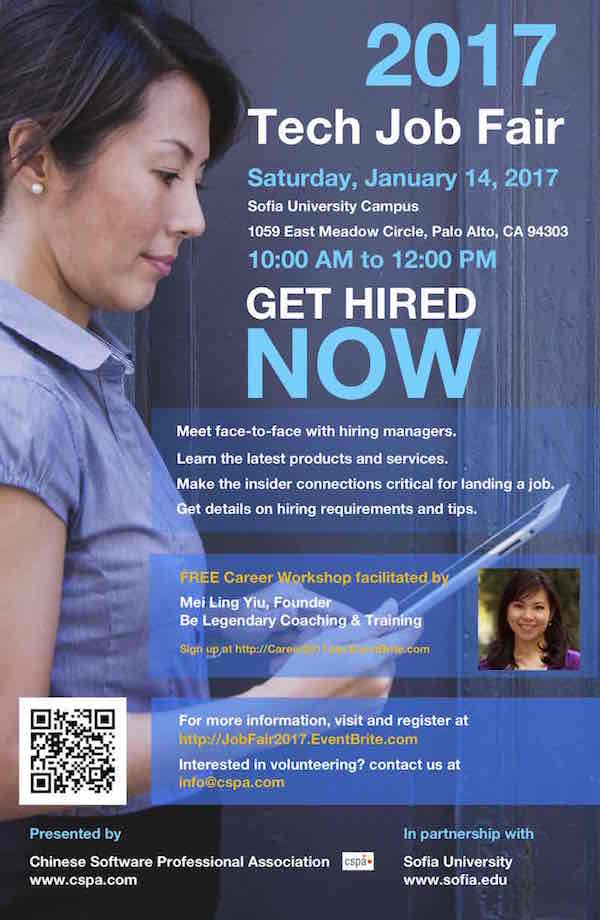 Meet your future employers and build your professional connections.
Meet face-to-face with hiring managers.

Learn the latest product and services companies are offering.

Make insider connections critical for landing a job.

Get details on hiring requirements and tips.
FREE admission. Open to public.
---
P.S. There is a Career Workshop being held during the Job Fair. It is also open to public with no admission fee. Registration is required.
Speed up your Job Search & Land Your Dream Job in 2017
Facilitated by Mei Ling Yiu, Founder of Be Legendary Coaching and Training


P.P.S. For employers and hiring managers, if you would like to meet a pool of high-quality candidates at this CSPA Tech Job Fair 2017, please sign up over here: Recruitment Event: Startup & Corporates.
---
Sponsor: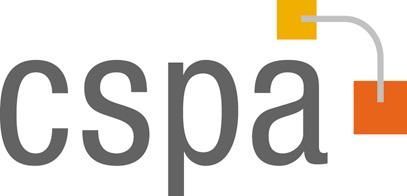 Would you like to belong to a professional organization which promotes leadership and entrepreneurship all segments of the technology community?
For professionals, check out the benefits of our Individual Membership.
For startups, companies and corporations, check out the benefits of our Corporate Membership.
Venue Sponsor:

Acknowledgement:
By accepting our event ticket you acknowledge you would comply to Sofia University's rules, regulations and practices. You would waive your rights to file any claims that occur before, during and after the event on campus. You agree that if there is any damage to the facility or the equipment/material used during the course of the event, you will pay for the repair or replacement of the item. You shall indemnify and hold harmless the UNIVERSITY and any of its officers, employees, servants, agents, contractors, and volunteers from any and all loss, liability, claims or expenses arising out of the use and/or occupation of the property belonging to the UNIVERSITY by the you and any of its officers, employees, servants, agents, contractors, guests, and volunteers, except to the extent that such loss arises from the independent negligence of the UNIVERSITY.

Legal Disclaimer:
We reserve the right to accept or decline registrations or grant or deny access to our events in our sole discretion.