CSIS Lecture Series: Protecting and Promoting Regional Interests
CSIS Lecture Series on Regional Dynamics: Protecting and Promoting Regional Interests in a Time of US-China Strategic Competition
About this event
Senator The Hon. Penny Wong, Australia's Leader of the Opposition in the Senate, Shadow Minister for Foreign Affairs,and Labor Senator for South Australia will address the concern thats the Indo-Pacific region is a focal point of the disruption that characterises the world. The two great powers, the United States and China, now define and treat each other as strategic competitors. They are both, in different ways, challenging the status quo. What does this mean for the region? How should regional countries like Australia and Indonesia respond? How can we assure continued ASEAN centrality?
Senator The Hon Penny Wong will address this issue on Tuesday, 24 September 2019 at 10.30 AM. Please be seated 15 minutes before the event start.
About the speaker
Penny Wong was born in Malaysia. As an eight year old she moved to Australia with her family and settled in Adelaide. Penny graduated in law and arts from the University of Adelaide. She went on to practice labour law, advocating for the rights of workers. She also secured better pay and conditions for workers as a union representative, and served as a policy adviser in Government the New South Wales. Penny was elected to the Australian Senate in 2001, with her first term commencing in 2002. She was re-elected in 2007, 2013 and in the double dissolution election of 2016. After just two years in the Senate, Penny was promoted to the Shadow Ministry. Upon the election of the Labor Government in 2007, Penny was appointed Minister for Climate Change and Water. In Labor's second term, Penny served as Minister for Finance and Deregulation. In 2013 Penny was appointed Leader of the Government in the Senate, the first woman to hold this role. After the change of government she became Leader of the Opposition in the Senate. Since 2016, Penny has served as Shadow Minister for Foreign Affairs. Penny lives in Adelaide with her partner and their two daughters.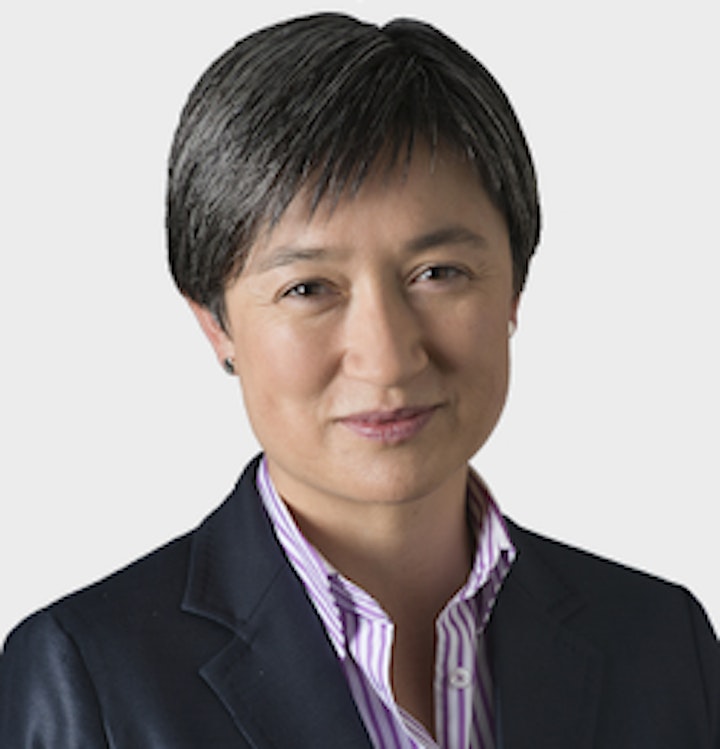 About the Lecture Series
A regular event of the Department of International Relations of Centre for Strategic and International Studies (CSIS), #CSISLectureSeries on Regional Dynamics aims at broadening interests amongst policy makers, intellectuals and diplomatic community for the rapidly evolving dynamics in the Indo-Pacific, as well as generating critical yet constructive policy debates on prominent issues in the region. Current and emerging powers of the Indo-Pacific are engrossed in a complex web of security uncertainties and economic interdependencies. Within this geopolitically important region, Indonesia and the rest of Southeast Asia are at the centre of the shift in gravity. This lecture series features prominent scholars and policy makers, who present their views on the dynamics in the region and the consequent strategic concerns.
Organizer of CSIS Lecture Series: Protecting and Promoting Regional Interests
The Centre for Strategic and International Studies (CSIS) in Jakarta is an independent, non-profit organisation focusing on policy-oriented studies on domestic and international issues. It was established in 1971. Our mission is to contribute to improved policy making through policy-oriented research, dialogue, and public debate. This is based on the belief that long-term planning and vision for Indonesia and the region must be based on an in-depth understanding of economic, political, and social issues, including regional and international developments.
CSIS research and studies are channeled in various forms as independent input to government, universities and research institutions, civil society organizations, media, and business. CSIS undertakes research in economics, politics and social change, and international relations, with topics selected on the basis of their relevance to public policy. Inter-disciplinary studies are encouraged. In the area of foreign policy, CSIS research is complemented and strengthened by its relations with an extensive network of research, academic, and other organizations worldwide.