About this Event
With new true crime and crime-inspired shows flooding today's media, it's difficult to keep track of which technologies are real and which are figments of studio executives' imaginations. Join C2ST, UChicago's Crime Lab, and the FBI to learn about the real technology behind crime-solving efforts.
UChicago's Crime Lab and the CPD will discuss their collaboration with Area Technology Centers (ATC). ATCs comprise an important part of the Chicago Police Department's Strategic Plan to improve clearance rates. Video and digital evidence are increasingly important components of successfully clearing cases, especially in situations where witness cooperation is difficult due to fear of retaliation and lack of trust. Previously, the Chicago Police Department experienced difficulties in quickly retrieving and analyzing video evidence because the right equipment and technology were not available. The ATCs support the Bureau of Detectives by developing investigative leads through the use of technology which in turn frees up detectives to interview witnesses and pursue other leads.
Speakers:
Matt Triano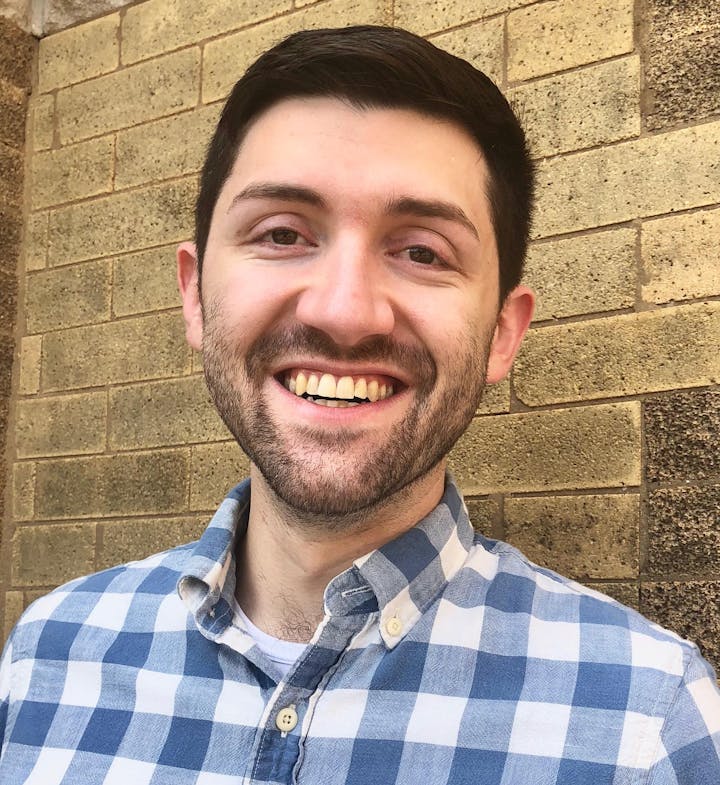 Matt Triano is a data scientist from the University of Chicago's Crime Lab who has been involved in the design and implementation of the Chicago Police Department's Area Technology Center (or ATC) project. He was the civilian analyst in CPD's pilot ATC, which was in Area South, where he developed proficiency with the new investigative tools, training strategies to ensure ATC members can effectively and correctly use these new tools, processes to manage the large number of requests for dozens of concurrent homicide and non-fatal shooting investigations, and troubleshooting techniques to resolve common tech issues. 4 months after ATC South opened, CPD leadership decided the ATC pilot was a success and initiated the process to open up ATCs in Area Central and Area North, and Matt has been instrumental in this roll out. Matt currently divides his time between all three ATCs. Matt has a B.S. in Physics from Purdue University and a M.S. in Computer Science from DePaul University.
Sergeant Patrick Kinney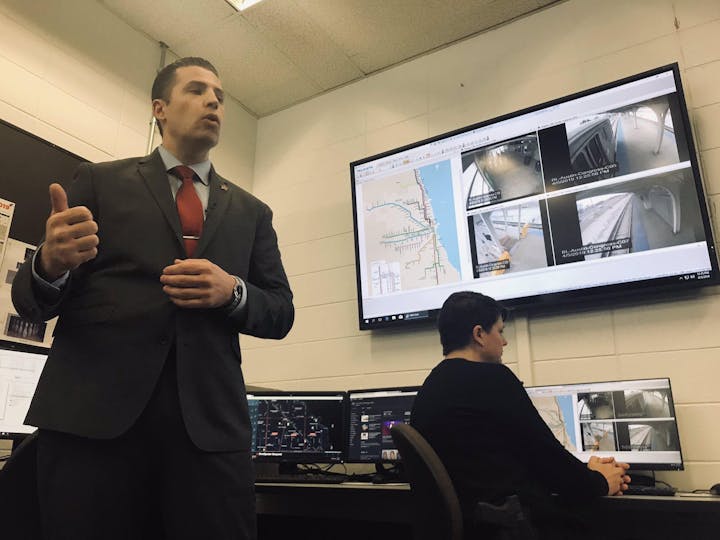 Sergeant Patrick Kinney oversees the newly created Area South Technology Center which assists the Bureau of Detectives in the clearance of violent crimes by developing investigative leads through the use of technology. He has over 14 years of law enforcement experience and most recently served as a Sergeant in the Bureau of Patrol, 6th District. Prior to being promoted to Sergeant he was an Area South detective assigned to a homicide team where he leveraged digital evidence to assist in the solving of violent crimes. During his time as a detective, he continually attempted to close technological gaps within the Bureau of Detectives by introducing new and innovative digital evidence collection methods. Sergeant Kinney was previously assigned as FBI Task Force Officer assigned to a Regional Intelligence squad which focused on intelligence sharing throughout the Midwest. He has a strong analytical background developed while working within the Crime Prevention and Information Center as a Fusion Center analyst. Sergeant Kinney has presented at numerous conferences hosted by law enforcement, military and private sector entities both with in the United States and overseas. Sergeant Kinney has a Master of Science in Homeland Security from Colorado Technical University and holds a Bachelor Business Management from Eastern Illinois University.
Event Details:
Wednesday, November 13th, 2019, 6:30 pm to 8:00 pm, mHub, 965 W Chicago Ave., Chicago, IL 60642. This program is $5 to attend for Early Bird tickets bought before Monday, November 11th, and $10 for tickets purchased the week of the event.
Parking and Transportation
mHub has an on-site private, fenced-in parking lot. Paid and free street parking are also available on the streets surrounding mHub.
mHub is easily accessible by multiple bus lines and the CTA  Blue line Chicago stop. For detailed travel information visit www.transitchicago.com or call the Travel Information Center at 1-888-YOUR-CTA or 1-888-CTA-TTY1 (TTY).
Notice: As a guest of Chicago Council on Science and Technology (C2ST), you agree to be photographed, videotaped, or filmed and grant C2ST permission to put the finished footage/photography to any uses that it may deem proper including marketing, advertising (print, radio, and television) and PR-related activities.
We are dedicated to providing a professional and inclusive environment for everyone, regardless of gender, gender identity and expression, sexual orientation, disability, physical appearance, body size, race, age, or religion. Please be respectful of diversity in individuals and in cultures at our events.