About this Event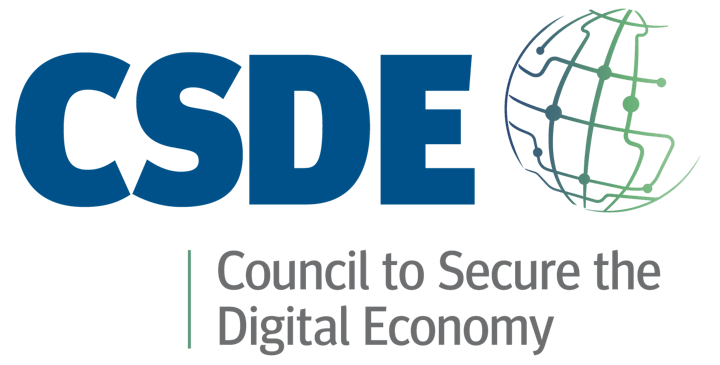 Lunch will be served at 11:30 AM (ET)
Program will begin at 12 PM (ET)
Join the Council to Secure the Digital Economy (CSDE) to hear communications, technology and policy leaders discuss the role of industry innovators in advancing global policy objectives for combating botnets and reducing cyber threats to the Internet of Things.
CSDE also is releasing the 2020 edition of the International Botnet and IoT Security Guide. Built upon the success of last year's Guide - The Internet Governance Forum of the United Nations recognized the guide for promoting multi-stakeholder collaboration – the new edition includes specific recommendations for IoT device security.
Welcome
Jonathan Spalter, President & CEO, USTelecom
Keynote
Diane Rinaldo, Assistant Secretary, NTIA (Acting)
Panel: Influencing Global Policy and Collaboration on IOT and Botnets
Christopher Boyer, Vice President – Global Public Policy, AT&T
Kathryn Condello, Sr. Director, NS/EP CenturyLink
John Godfrey, Senior Vice President, Public Policy, Samsung
Eric Wenger, Director, Cybersecurity and Privacy Policy, Global Government Affairs, Cisco
Moderator: Robert Mayer, Senior Vice President, Cybersecurity, USTelecom
Conclusion
Michael Bergman, Sr. Director, Technology and Standards, CTA
About the International Botnet and IoT Security Guide 2020
The first CSDE International Botnet Guide, released in November of 2018, is among the world's leading initiatives to dramatically reduce destructive botnet attacks. The 2020 edition will include specific recommendations for Internet of Things (IoT) device security, based on the CSDE's landmark white paper – the C2 Consensus – endorsed by leading organizations representing thousands of companies.
About the Council to Secure the Digital Economy
CSDE brings together companies from across the information and communications technology (ICT) sector to combat increasingly sophisticated and emerging cyber threats through collaborative actions. Founding partners include Akamai, AT&T, CenturyLink, Cisco, Ericsson, IBM, Intel, NTT, Oracle, Samsung, SAP, Telefónica, and Verizon.
CSDE is coordinated by USTelecom and the Consumer Technology Association (CTA).