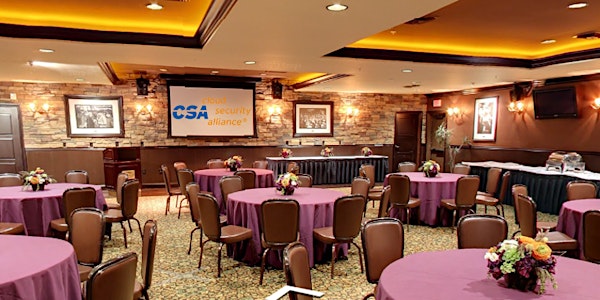 CSAVegas - March 28th - Cloud Security Controls, Continer Security/Application Mesh, and CCSK Study Group Chat
When and where
Location
Sierra Gold 6515 South Jones Boulevard Las Vegas, NV 89118
Description
It's that time again, CSAVegas kicks off its 2019 meeting schedule.
Stop by, grab a beer/water, pull up a chair, and support our speakers and fellow Cloud Security community members.
Agenda
5:30 - 6:30 Happy Hour
6:00 - 6:20 Introductions and Chapter Business
6:30 - 7:15 Cloud Security Controls, Tim Duffy
7:25 - 8:10 Container Security and Application Mesh, Phil Jong
8:10 - 8:30 CCSK Study Group Discussion, additional questions and Prize Giveaways
Space is limited, so grab a ticket now.
For more information or to be added to our mailing list visit, https://CSAVegas.org
Speaker topics and bios
Tim Duffy - Transforming Workloads and Applications - Moving from your Datacenter to the Public Cloud
Tim has been in security for over 20 years and for over the past 5 years his focus has been on cloud security and migrations. Hear how security plays an important role in not only the migration but the architecture of your cloud.
Phil Jong - Container Security and Application Mesh - How to secure micro-services.
Phil is a 10 year veteran of cloud security, mostly focused around customer facing services. If you're thinking about a cloud move and want to know more about Kubernetes and App Mesh, this is one not to miss. Phil is also the President of the Chicago CSA Chapter.