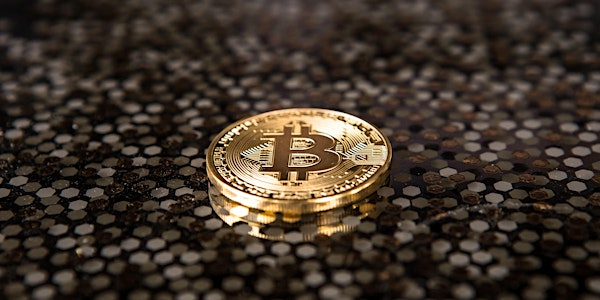 Cryptocurrency for Good: What's Next?
Join Net Impact NYC for a discussion about cryptocurrency's short-term and long-term impact on social impact and sustainability.
About this event
Cryptocurrency has democratized data and has ushered in a wave of innovation that can help solve societal problems. It has the potential to dramatically transform the world for the better yet it is not without costs and downsides.
You'll hear from a variety of perspectives during this event as a panel of industry leaders discuss opportunities, risks, and what's next in this rapidly evolving industry.
About Our Speakers
Pat Duffy, Co-Founder of The Giving Block, began as a federal consultant for pharmaceutical companies, focused on collaboration with nonprofits. He then shifted to the nonprofit sector, focusing on executive leadership and fundraising. Merging his nonprofit experience and passion for Bitcoin trading, The Giving Block was born, creating the turnkey cryptocurrency donations solution used by charities around the world.
Marina Spindler is a communications expert and business development advisor for blockchain and digital currency companies. She is a sought-after connector that brings together founders with strategic partners and investors. In 2016 she founded SPINDLER EDGE to bring clarity, structure and accountability to global ventures looking for a competitive edge. Some of her clients include a NYC-based blockchain company, an Argentinian smart contracts platform, a Swedish consulting firm, a Chilean multinational and a Grammy Award-winning orchestra. She is also the lead author of a global report on women, cryptocurrency and financial independence published by The Defiant and Open Money Initiative.
Mehran Hydary is a Canadian electrical engineering graduate from the University of Toronto. He has spent the last few years specializing in blockchain and web development. During his time at Deloitte as an engagement manager, he worked closely with clients, developers, and designers to ship production-grade web products. In addition to delivering product, Mehran was responsible for scaling the blockchain practice at Deloitte. Currently, Mehran is a product lead at UNICEF Innovation. In his role as product lead, he is creating cutting-edge products on the Ethereum and Bitcoin blockchains so that UN agencies around the world can utilize blockchain and cryptocurrency technologies effectively and seamlessly. Some of his projects include: Crypto Fund and The Atrium.
By purchasing a ticket to this event, you will automatically be subscribed to Net Impact NYC's newsletter to learn about upcoming events and opportunities to engage in the social impact space.