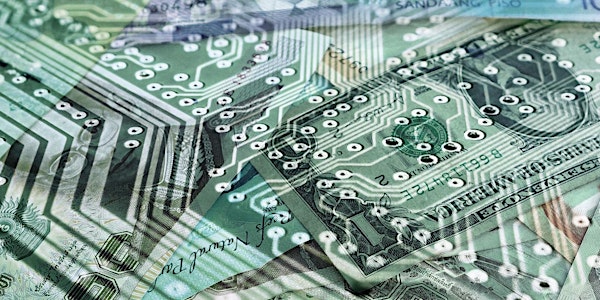 Crypto-economics: The Macro Effects of Digital Private Moneys and Payment Systems.
Description
The two-hour video webinar aims to go beyond the well-covered topics of crypto-currency technology, policy, and players. It instead deals with the potential impact of such private and central bank issued digital payment mechanisms, if they take off, on the macro-economy of countries, as well as the tools of central banks to conduct monetary policy and engage in economic stabilization.
Are the new technologies an impediment to governmental controls – and what are the economic policy implications? Do they also provide new tools for macro policy, including governmental digital currencies?
The webinar is entirely virtual, both participants and audience members join via WebEx video.
Registration is free, but to receive instructions to connect, please register in advance.
Speakers and Moderators
Ole Bjerg, Associate Professor, Copenhagen Business School. "Designing New Money: The Policy Trilemma of Central Bank Digital Currency."

Gabriele Camera, Professor of Economics and Finance, Chapman University. "A Perspective on Electronic Alternatives to Traditional Currencies."

Neil Gandal, Professor and Chair, Tel Aviv University. "Competition in the Cryptocurrency Market."

Stefan Kooths, Head of Forecasting, Kiel Institute for the World Economy, Germany. "Financial Innovation and Monetary Policy: Challenges and Prospects."

Anna Loseva, Faculty of Economics, Moscow State University. "Bitcoin: A Regression Analysis of Cryptocurrency Influence on the Russian Economy."

Sina Motamedia, Tanna Tuva Initiative, Canada. "Will Bitcoins Ever Become Money? A Path to Decentralized Central Banking."

Eli Noam, Garrett Professor of Public Policy and Business Responsibility, Prof. of Finance and Economics, Columbia University; Director, CITI "Introduction"

Leon Perlman, Head of the DFS Observatory, CITI, Columbia Business School

Diego Zuluaga, Policy Analyst, Cato Institute Center for Monetary and Financial Alternatives. "How Would the Invisible Hand Handle Money?"