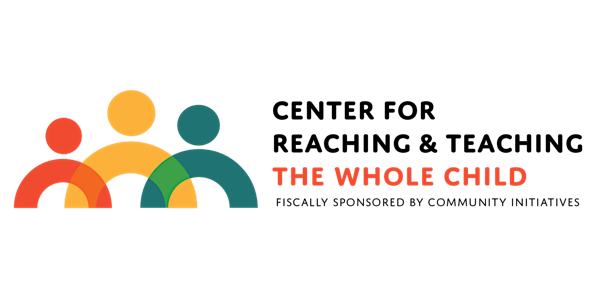 CRTWC Educator Institute 2022-2023
CRTWC Educator Institute 2022-2023
Refund Policy
Contact the organizer to request a refund.
About this event
Why Social, Emotional, and Cultural Development?
Social, emotional, and cultural development has always been vital for learning and achievement. But over the past two years, the COVID pandemic and renewed acknowledgement of systemic racism and marginalization, have shined a bright spotlight on their importance.
That's why we bring together networks of educators for a yearlong collaborative learning experience to develop social, emotional, and cultural competence and embed it into the fabric of schools.
The Center for Reaching & Teaching the Whole Child is a leader in helping educators at all stages of the career continuum work in ways that are culturally responsive, socially aware, and emotionally intelligent.
It's an "AND", not an EITHER/OR
Academics are not separate from social, emotional and cultural skills development - they are inextricably connected
Beyond good intentions - we provide foundational knowledge AND how to do it
We provide training in how to think about practice (importance of context, assumptions/beliefs of both adults and students) as well as what to do.
Our Professional Development
Our Professional Development Educator Institute is highly interactive and tailored to the needs of participants in various educational positions. The Institute spans across an academic year in order to provide participants with the time and support they need to develop their practice in a supportive learning community. We work with educators at every stage of the professional development pipeline including:
Beginning teachers
Induction mentors, teacher coaches, cooperating teachers
Veteran teachers
Administrators
Teacher educators (university faculty, supervisors)
How We Help
The Center for Reaching & Teaching the Whole Child takes a systemic approach rather than providing an add-on program. We focus on equipping you with a social, emotional, and cultural lens that integrates key competencies into your content areas and promotes a learning environment where students can take risks, make mistakes, and support one another.
Whether teaching online or in person, you will learn how to apply our Social, Emotional, and Cultural Anchor Competencies Framework to:
Address our current context (having the difficult conversations) in the classroom
Respond to the academic needs of students within this current context
Support the well-being of teachers and students
Build trusting relationships
Foster self-reflection
Foster growth mindset
Cultivate perseverance
Create community
Promote collaborative learning
Respond constructively across differences
Format and Cost
Online Zoom Meetings (Pacific Standard/Daylight time)
Aug 3, 2022 9:00 am - 12:00 pm
Sep 14, 2022 3:30 pm - 5:00 pm
Oct 12, 2022 3:30 pm - 5:00 pm
Nov 9, 2022 3:30 pm - 5:00 pm
Jan 11, 2023 3:30 pm - 6:30 pm
Feb 8, 2023 3:30 pm - 5:00 pm
Mar 8, 2023 3:30 pm - 5:00 pm
Apr 12, 2023 3:30 pm - 5:00 pm
May 10, 2023 3:30 pm - 5:00 pm
Online Social, Emotional, and Cultural Framework Materials
Framework and Resource Guide
Role plays, videos, case studies
Lesson plan
Observation Protocols
Cost
$1,200 per participant
For more information, please visit www.crtwc.org.