Description
Seed&Spark's Christina Raia will teach you how to be a truly independent filmmaker!

Seed&Spark is the world's only streaming and crowdfunding destination, supporting inclusive films and film-related projects with funding, audience building, and distribution. A dedication to connecting filmmakers and audiences is the heart of their popular crowdfunding workshop, so we are thrilled that Seed&Spark has joined with Art of Brooklyn Film Festival this year to bring it to our network.
Patrons and fans supporting the creation of new works is an old practice, but the emergence of crowdfunding platforms in the early 2000s changed the landscape completely for film and media makers. Now an accepted— and increasingly indispensable— element in the creation of new media at all levels, understanding and mastering crowdfunding is an important new skill in the 21st century. Identifying, and then enthusiastically engaging supporters is essential to successfully funding and distributing independent films. This workshop will teach you how to find and engage your fans, run an effective crowdfunding campaign, and then distribute your film— all while preparing you to make your next film. So this workshop isn't just about crowdfunding: it's about career building.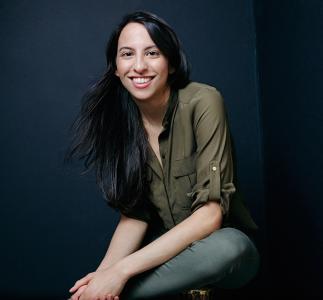 Christina Raia is a New York City based Writer/Director, the Founder of CongestedCat Productions and a Crowdfunding Specialist at Seed&Spark. Her work, a collection of short films, a web series, and a feature film, has gained a large online following through multiple crowdfunding campaigns. She has been covered by Indiewire, AfterEllen, and BuzzFeed. She also turned her desire to foster collaboration and engagement in the local film community into IndieWorks, a monthly film screening series showcasing and supporting the work of other independent filmmakers in New York.