Description
CROSSING BORDERS 2017 INTERNATIONAL DOCUMENTARY PITCH OPEN DAY!
Brought to you by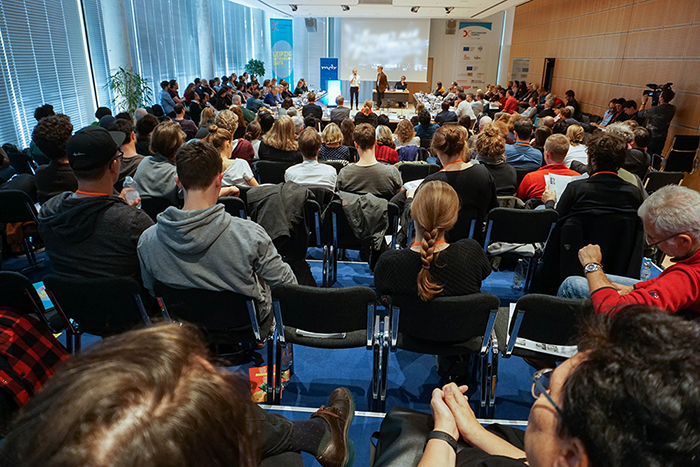 Don't miss this unique opportunity to observe a world class international documentary pitching forum!
Observe 16 documentary filmmakers from Europe and Asia (six from Malaysia) pitch their projects to a panel of decision makers from all over the world! Witness, learn and experience what it takes to present your story ideas at an international level!
---
Date: Saturday, 9th December 2017
Registration: 8.30am
Time: 9am - 3pm
Venue: QLIQ Hotel Damansara Perdana, Level 2
** Admission is free (inclusive of a tea break) however registration is required as space is limited **
** Please note this is a professional international pitching forum, therefore we regret to inform you that children below 16 years of age will not be allowed entry. Thank you for your kind understanding. **
QLIQ Hotel basement parking rate: RM2 per entry on Saturdays.
---
Who should attend?
Anybody who is interested in gaining insight into broadcasters and their programming needs, as well as trends in the documentary market on a global level. Filmmakers who would like to pitch their documentary story ideas at an international level.
---
The projects being pitched
These filmmakers have been taking part in an intense Crossing Borders documentary training programme over the past six months and will now pitch their projects to an international panel of comissioning editors, distributors, funders and you!
Details for the 14 projects can be found here: www.documentary-campus.com/projects/crossing-borders/
---
List of Decision Makers
• Dato Azmir, Deputy Director General, FINAS, Malaysia
• Justin Deimen, Managing Partner, Aurora Media Holdings / Aurora Global Media Capital, Singapore
• Meriem Mesraoua, Grants Senior Coordinator, Doha Film Institute, Qatar
• Mavourneen Dineen, Senior Producer for 101East, Al Jazeera Media Network, Malaysia
• Taiyi Liu, Taiwan Section Chief, Media Development, Dept. Curation & Acquisition Section, DaAi TV (Tzu Chi Culture and Communication Foundation), Taiwan
• Laura Glassman, VP of Programming and Production, Regional, NGC, Hong Kong
• Panuksmi Hardjowirogo, Founding Producer, M'GO FILMS, Singapore
• Apoorva Bakshi, Managing Director Original Productions, Filmkaravan, USA
• Laetitia Schoofs, Commissioning Editor, Buddhist Programming, KRO-NCRV, The Netherlands
• Yoshihiko Ichiya, Japan Senior Producer / Global Content, Development Division, NHK, Japan
• Jae Hyuk Lee, Senior Vice President of CJ Factual Studios, CJ E&M, Korea
---
What is Crossing Borders?
Together with the European Documentary Network and Documentary Campus, Crossing Borders 2017 is in partnership with FINAS - The National Film Development Corporation Malaysia and MyDocs - The Malaysian Documentary Association.
Crossing Borders is a training programme for documentary professionals in Asia and Europe looking to access the international market. It has previously been held in China (2010), Malaysia (2011 & 2013), Indonesia (2015) and South Korea (2012 & 2016). Each year Crossing Borders invites filmmakers from Europe and Asia to submit their project ideas and approx 15 projects are chosen. Selected participants then attend three workshops (over a span of 6 months) covering training in: how to develop your story, accessing the international market, pitching your project, editing a polished trailer, distributing your finished film, how to navigate the international co-production process and more. More details can be found at: http://www.documentary-campus.com/trainingoffers/crossing-borders/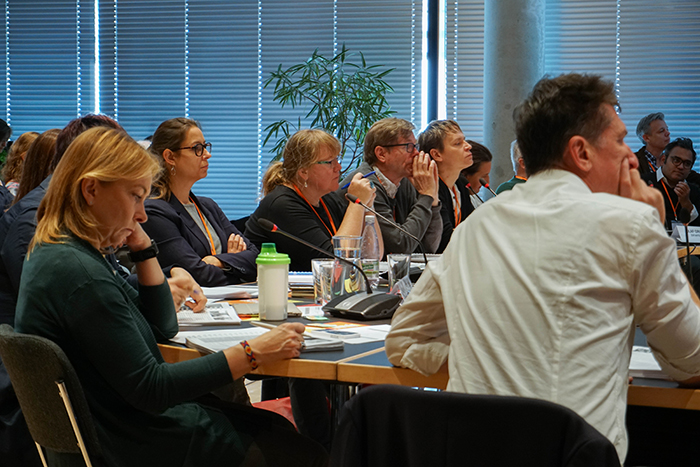 Organizer of Crossing Borders 2017 International Documentary Pitch Open Day
MyDocs is a non-profit association dedicated in the development of the Malaysian documentary industry 
both locally and internationally
. 
We organise workshops, film screenings and pitching/ funding opportunities for local filmamakers.
Our goal is to create opportunities for local documentary filmmakers to learn, network and to be inspired to create world class documentary films. We also hope to be able to create a bigger documentary film watching community in Malaysia through our screenings of both local and international documentary films. We often have the filmmakers and experts present after the screenings for an open Q&A discussion, to help raise public awareness to many important issues highlighted by the films. We are also active in creating strong partnerships with other industry organisations who have the same missions and goals. We are currently in talks with various local broadcasters, VOD and online platforms to work towards creating a stronger documentary presence. For more information you can also go to 
www.mydocs.my
 or our FB page.