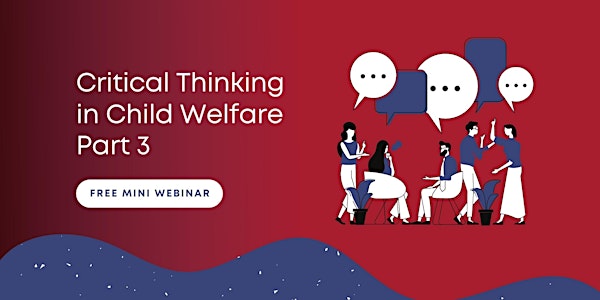 Critical Thinking in Child Welfare Part 3
Our final episode in a 3 part series on Critical Thinking in Child Welfare case work. We will review previous episodes and go more in depth.
About this event
Critical thinking seems to be a given. We hope all people would choose to think critically to make good decisions in any career field. But there is way more than what appears on the surface in the term critical thinking. Dr. Marino and our guest speakers share helpful information from academic research and convert it into practical application in child welfare case work.
This mini webinar will go from 12 pm EST to 1 pm EST and will include time for discussion, and if you are interested you are invited to stay over for some question and answer time with Dr. Marino.