Description
CU-lytics
Stay tuned for upcoming events and webinars at culytics.com
To view CUAS2017 presentation, photos and Videos please join culytics.com with your LinkedIn account.
---
Fintech startups are rapidly changing the financial industry landscape by embracing state-of-the-art technologies, attracting new customers and expanding their businesses into newer territories. Today, Credit Unions face increased pressure to reduce costs and drive stickier, more profitable relationships with their members.
We are sitting on gold mines of data and the challenge is to unify it across the enterprise that provides a high quality common point of reference. Our goal is to augment traditional business intelligence with a modern data platform that enables agile decision making.
---
WHY ATTEND?
We strive to bring leading credit unions across the nation together and share valuable learnings that set the industry up for success. Speakers from the industry will inspire you with their personal experiences and actionable advice that you can use to be successful on your data journey.
The summit consists of multiple sessions over two days that covers strategic, operational, and technical topics that will help credit unions define and execute their data vision.

---
GET INVOLVED
Tweet - #CUAS2017
Analytics Challenge 2017
Have you implemented or been part of any analytical program or project in your organization and want to share your discoveries and results to the industry? Information on submitting an entry and competing can be found here.
Sponsorship Opportunity:
Please contact summit@firsttechfed.com to receive sponsorship details.
Speaker Opportunity
Please contact summit@firsttechfed.com with an abstract of your proposed presentation and speaker profile. Last date to submit your proposal is Nov 30th, 2016. Final decisions will be made by Dec 31st, 2016.
---
SUMMIT AGENDA
Day 1: Tuesday, March 7th, 2017
7:30 am - 8:30 am:
Continental Breakfast at Microsoft Commons
8:30 am - 8:35 am:
Introduction to the Summit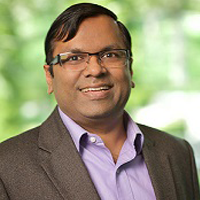 Naveen Jain
, Vice President, Digital Analytics, First Tech Federal Credit Union
Naveen is a visionary and change agent with deep business, technology and execution expertise. He is an expert at addressing complex business challenges and driving ROI. He is capable of leading and motivating successful global teams in highly demanding fast paced environments. Naveen has been in charge of the establishment of data governance through the enterprise data management policies, standards, and processes. Naveen is currently responsible for setting digital analytics strategies for better decision making across First Tech.
8:35 am - 9:30 am:
Keynote - First Tech's Journey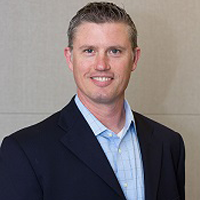 Mike Upton
, Chief Technology Officer, First Tech Federal Credit Union
Mike is responsible for managing the Digital, Contact Center & IT teams at First Tech. He drives the on-going development and effectiveness of First Tech's integrated multi-channel digital initiatives. Mike establishes the technology vision along with business strategy by leadership of digital member experience, marketing efficiency and digital sales and servicing. By prioritizing IT initiatives, Mike is committed towards fostering innovation throughout the company.
9:30 am - 10:30am
Keynote - Future of Banking
Presentation Topic - Demystifying Innovation
Most Institutional barriers to innovation are self-imposed. Learn how your credit union can better understand what innovation means, and what you can do to become more consumer responsive. Explore processes involved in developing an innovation competency, and walk away with a straightforward way to get started on your organization's innovation competency.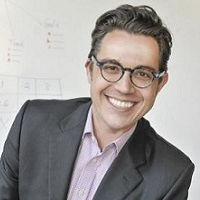 Andrew Downin
, Managing Director - Innovation, Filene Research Institute
Andrew leads Filene's prestigious i3 (Ideas, Innovation Implementation) program, along with subsequent testing of its financial product, service, and business model ideas. Andrew was previously at SchoolsFirst Credit Union, where he was responsible for success in driving product development, optimizing current products, and meeting member service and financial goals. He has 15 years of executive marketing, product development, and finance experience at several credit unions throughout Southern California.
10:30 am - 11:00 am:
Break & Exhibitor Hall
11:00 am - 12:00pm:
CEO Panel - Investments in Data Analytics
What are the expectations, challenges, and commitments involved when investing in Data & Analytics. How can we learn from the results and take the next step forward for improving business?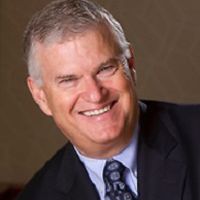 Greg Mitchell
, CEO, First Tech Federal Credit Union
Greg carries more than 30 years of community banking and financial institution experience and is deeply committed towards serving our members and the community. Prior to joining First Tech, Greg served as President and CEO of PacTrust Bancorp and PacTrust bank from 2009 to 2012 and California National bank from 2001 to 2009. He founded the West Coast office of Hovde Financial, an investment banking, asset management, and private equity firm. He is deeply passionate about making a material difference in the lives of others through community engagement.
John Janclaes
, CEO, Partners Federal Credit Union
John has over 25 years of financial services experience spanning retail banking, brokerage, and insurance. He is an advocate for the credit union movement who is called on regularly to speak at industry events and act as an advisory capacity to NAFCU, CUNA, and Filene research institute. John is the author of the book, "Doing What Matters: How leadership helps individuals and organizations thrive" and the founder of theceocorner.com, an online forum for leadership development.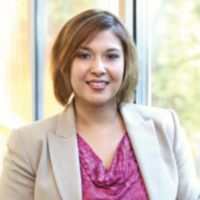 Shazia Manus, CEO, TMG

As CEO of TMG, Shazia leads a company dedicated to helping credit unions evolve for the next generation of payments. Prior to joining TMG, Shazia served as the CEO of Greater Iowa Credit Union where she engineered a significant turn-around of the institution, achieving substantial profitability and membership growth. Shazia is currently serving on the World Council of Credit Union's Global Women's Leadership Network and the CUNA Payments Policy Subcommittee. Shazia has completed the Harvard Business School's Executive Leadership Program, specializing in Leading Change and Organizational Renewal.
Moderator: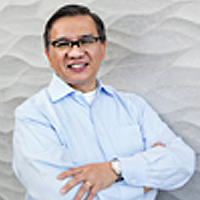 Marito Domingo, CIO/CCO, First Tech Federal Credit Union

Marito is a finance industry veteran with more than 20 years of finance, investment and capital markets experience. He manages the credit union's robust investment portfolio and secondary marketing activities. Before joining First Tech, Marito served as the Executive Vice President, Chief Financial Officer and Treasurer of Irvine, California based First PacTrust Bancorp and PacTrust Bank. In addition, he acted as the Principal and Founder of Decision Advisors, providing business strategy and consulting services to banks and financial investors.
12:00 pm - 1:00 pm: Lunch
12:20 pm - 1:00pm:
Breakout session: Pitfalls to avoid Data/Analytics Journey
1:00 pm - 2:00pm:
Digital Transformation
Digital transformation isn't marketing hype; it's a social and economic reality. Credit Unions that effectively apply the Digital Trinity of Social Media, Mobility and Data Analytics may rapidly and permanently capture large segments of their competitors customers. In this session, Surdak will discuss different approaches of digital transformation and the challenges and opportunities that credit unions will face in the coming decade.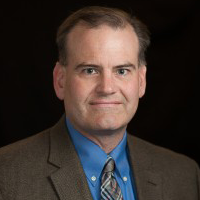 Christopher Surdak, President, Surdak & Co

Christopher is an industry-recognized expert in Big Data, Information Security, Regulatory Compliance, Governance and Cloud Computing with over 20 years of professional experience. He has held similar roles with other leading companies such as Accenture, Siemens, Dell and Citibank. Mr.Surdak was appointed the IRPA Program Director, Intelligent Automation in 2017. He is author of "Data Crush: How the information Tidal Wave is driving New Business Opportunities", recipient of Get Abstract's International Book of the Year Award, 2014 and "Jerk-12 Steps to Rule the World",2016.
2:00 pm - 3:00 pm:
CU Panel Discussion - Value of Data Analytics from a business perspective
Panelists: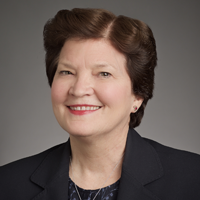 Cynthia Klustner
, Senior Vice President, Controller, First Tech Federal Credit Union
Cynthia Klustner is a seasoned finance executive known for driving results through balancing operational execution with strategic goals. In 2010, Cynthia was selected to lead the integration of Addison Avenue FCU with First Tech Credit Union, creating First Tech Federal CU, the largest credit union merger in history. Known for leading initiatives contributing to corporate growth and profitability, human and financial capital, and operational efficiency, Cynthia partners with diverse constituencies, delivering lasting solutions to complex problems across multiple functions.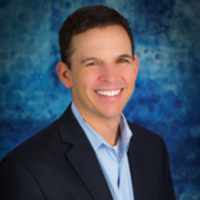 John Sahagian,
Vice President, Marketing and Member Intelligence , Baxter Credit Union.
John Sahagian joined BCU as a graphic designer over 20 years ago and has risen through the management ranks in service, sales and lending operations. He leads strategies around communications, brand, campaigns and member analytics and responsbile for member engagement and intelligence. With BCU serving a rapidly growing and diverse membership, building and leveraging member intelligence, marketing automation and experience personalization across delivery channels are key focuses.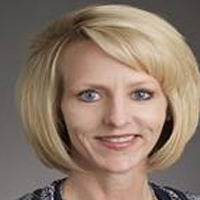 Sandi Papenfuhs
, Senior Vice President, Consumer Lending, First Tech Federal Credit Union.
Sandi has served in the lending, default management and fraud prevention industries for over 25 years – focusing on providing outstanding member experiences while strengthening the safety and soundness of the financial services sector. She has developed and presented numerous educational programs on Consumer Lending, Loan Modifications, Collection Strategies and Portfolio Management, Bankruptcy, Internal Fraud, Identity Theft and Loan Fraud.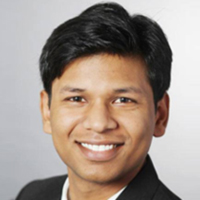 Rohit Mittal
, Co-founder and CEO, Stilt Inc.
Rohit has extensive experience in the credit risk analytics and data science space. He spent years building credit risk and fraud models for top U.S. banks. In his current role, he defines the overall business strategy, leads fundraising efforts & product development, and other customer related aspects for the company. Prior to founding Stilt, Rohit worked in the data analytics consulting team at Argus Information and Advisory Services. He went on to become the founding member of data science team at Popsugar where he helped them build the analytics framework for data science efforts across the company.
Moderator: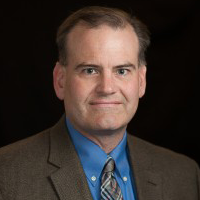 Christopher Surdak, President, Surdak & Co

Christopher is an industry-recognized expert in Big Data, Information Security, Regulatory Compliance, Governance and Cloud Computing with over 20 years of professional experience. He has held similar roles with other leading companies such as Accenture, Siemens, Dell and Citibank. Mr.Surdak was appointed the IRPA Program Director, Intelligent Automation in 2017. He is author of "Data Crush: How the information Tidal Wave is driving New Business Opportunities", recipient of Get Abstract's International Book of the Year Award, 2014 and "Jerk-12 Steps to Rule the World",2016.
3:00 pm - 3:30 pm:
Break & Exhibitor Hall
3:30 pm - 4:30 pm:
CDO Panel Discussion - Starting the Data Analytics Journey
What are the key considerations when starting on the data/analytics journey, and what are the challenges?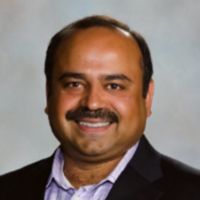 Harsh Tiwari
, Sr. VP, Chief Data Officer, CUNA Mutual Group
Harsh Tiwari leads enterprise-wide data initiatives providing strategy and policy guidance for data acquistion, usage and management. He has 17 years of experience in creating an effective data and business intelligence environment to manage risks across the company. Harsh brings significant and broad business knowledge, combining data mining, analytics and technology infrastructure with deep business understanding to drive actionable strategies. He focuses on developing potential performers into leaders, while leveraging their expertise to create sustained performance.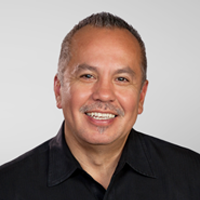 Ben Morales
, Chief Technology Officer of WSECU and CEO of Q-Cash Financial, LLC
Ben oversees WSECU bank-office operations related to payments, deposit products, credit-debit cards, compliance and fraud management. He also serves as the CIO, overseeing all aspects of technology and cybersecurity for WSECU. As the CEO of Q-Cash Financial, a startup company, Ben and his team are bringing to market technology solutions that enable sustainable access to financial services. The initial product, Q- Cash, is a digital leading platform for short-term credit and small-dollar lending solution that assits credit unions to capture a new market segment and grow members, margin and mission.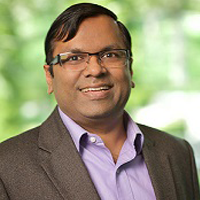 Naveen Jain
, Vice President, Digital Analytics, First Tech Federal Credit Union
Naveen is a visionary and change agent with deep business, technology and execution expertise. He is an expert at addressing complex business challenges and driving ROI. He is capable of leading and motivating successful global teams in highly demanding fast paced environments. Naveen has been in charge of the establishment of data governance through the enterprise data management policies, standards, and processes. Naveen is currently responsible for setting digital analytics strategies for better decision making across First Tech.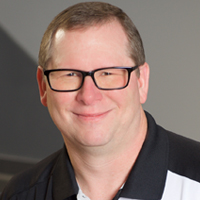 Clay Yearsley
, Senior Vice President, Data Analytics, Texas Trust Credit Union
Clay is a 25 year credit union industry veteran. Before joining Texas Trust in 2002, Clay served as AVP-Lending, Branch Manager, and Manager of Information Systems at Dallas Telco FCU. He served as VP-Information Technology from 2003-2015 and helped establish Trust Data Solutions, a software development CUSO with over 200 credit union clients nationwide. Clay is helping build brighter financial futures through the Data Analytics practice at TXTCU, focusing on member and front-line facing tools, education, infrastructure, automation, and providing data that feeds the organization's strategic vision.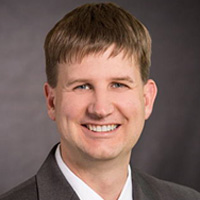 Matt Duke
, Director, Data Analytics & Data Product Management, Cisco
Matt loves developing the people and practices to transform organizational execution and customer outcomes through data insights. As the Director of Data Analytics and Data Product Management for Cisco's Cloud Collaboration Technology Group, Matt is responsible for fostering a data driven decision making culture and leading data strategy, Business Insights, and Data Product Development for cloud scale SaaS platforms touching tens of millions of users including Cisco Spark and Cisco WebEx.
Moderator: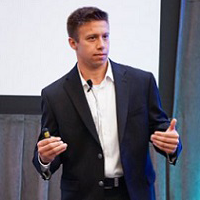 Brewster Knowlton
, Owner, Principal Consultant - The Knowlton Group
Brewster Knowlton is the Owner and Principal Consultant of The Knowlton Group, a data and analytics consultancy focusing on the credit union industry. The Knowlton group advises their clients on how to design, implement, and evolve their data strategy and analytics platform to enable them to become data-driven organizations. Brewster was fortunate enough to be introduced by spending over a year at State Employees' Federal Credit Union (SEFCU) - a top fifty credit union - in their Data & Information Group.
4:30 pm - 5:30 pm

Analytics Challenge
Presentations from the Analytics Challenge finalists and the announcement of winner by the panel of distinguished judges.
Analytics Challenge Lead: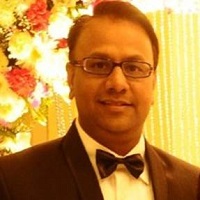 Hemanth Gangaram
, Sr Manager, Business Intelligence, First Tech Federal Credit Union
Hemanth carries over 20+ years of experience in Data Analytics, Supply Chain Analytics, FP&A, Application Development & Project Management in Manufacturing, Airlines, & Banking Industries. His current focus is leading BI Analytics & Data Governance within First Tech. Hemanth has a Bachelor's in Engineering from Bangalore University & an MBA from San Francisco State University.
5:30 pm - 7:30 pm:
Cocktail Reception & Exhibitor Hall
Book Signing with Chris Surdak:
Award Winning author of Data Crush and analytics expert will discuss his new book, Jerk: Twelve Steps to rule the World.
Today's world is one of constant change, instability and disruption. Wherever you look, existing companies in existing industries are seeing their leadership challenged by a range of disruptive upstarts. From Uber to Airbnb, from Fanduel to Waze, new companies are ignoring conventional rules and outmaneuvering corporate giants. What if there was a formula for how these companies cause disruption? What if causing "Jerk"" was knowable, and you could apply to your business too?
Day 2: March 8th, 2017
7:30 am - 8:30 am:
Breakfast
8:30 am - 9:30 am:
Keynote - Thriving in an Era of Digital Disruption
We can no longer define the competition as just other financial institutions. Digital disruption is coming from a whole new crop of competitors that are swiftly gaining customer acceptance and market share. Learn new strategies for addressing today's unique threats and opportunities.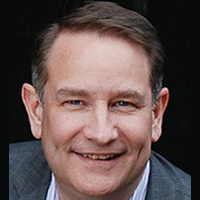 JP Nicols
, Chairman - Next Money
JP Nicols has been internationally recognized as a leading voice for innovation, strategy, and leadership, and he is an influential thought leader whose work has been featured in top publications and conferences worldwide. He is a trusted advisor to companies from startups to the Fortune 500, a popular writer, a top rated speaker, and a highly rated instructor at Pacific Coast Banking School. A former senior bank executive, JP serves as the Managing Director of Fintech Forge, founder of the Bank Innovators Council which is now a part of Next Money.
9:30 am - 10:30 am:
Keynote - Mobile Banking Quantified
Celent and FI Navigator have collaborated to leverage a proprietary data capture methodology that examines the state of US retail mobile banking by cataloging the offerings of more than 6,000 financial institutions. The benchmarking provides detailed analyses covering FI adoption of personal mobile banking and customer utilization features. The data synthesized covers the entire banking industry as well as 48 different retail banking apps.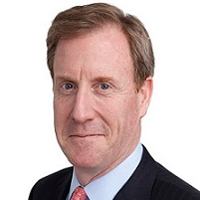 Daniel Latimore
, Senior Vice President, Celent LLC
With a wide range of experience in the industry and as a consultant, Dan brings examples from outside financial services to help banks improve their customer relationships, with a particular emphasis on the importance of technology and culture. His coverage areas include the banking ecosystem, digital and omnichannel banking, and innovation. Dan has been widely quoted in the press, including the Wall Street Journal, American Banker, Boston Globe, CNBC, and CNBC Europe.
10:30 am - 11:00 am:
Break & Exhibitor Hall
11:00 am - 12:00 pm:
CU Panel Discussion - Analytics Model
Panelists: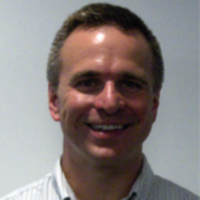 Doug Loyer
, CTO and Co-founder of Fractional Media
Doug Loyer is the CTO and Co-founder of Fractional Media, an Ad technology company that uses large scale machine learning to optimize ad buying on mobile devices to meet advertiser revenue goals. Fractional media handles billions of ad requests everyday, with response times of under a millisecond. He leads the development team and is responsible for machine learning and data strategy. Prior to starting Fractional Media, Doug served as the VP of engineering and Chief Software Architect at Accela Communications, VP of Engineering at ITworld.com and Senior Development Manager at NetApp.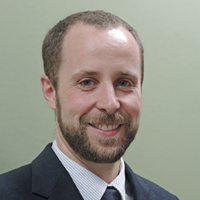 Casey Foltz
, Business Intelligence, Oregon Community Credit Union
Casey Foltz has a passion for leveraging analytics to make financial cooperatives smarter, more efficient and better enabled to recapture their true mission - to serve their communities in deeper and more impactful way. He has served as a business consultant and advisor for the Small Business Administration and the United States Peace Corps. He has also applied analytics as a volunteer with United Way, Community Supported Shelters, Mercy Corps and the City of Eugene Office of Equity and Human rights.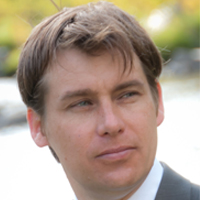 Christopher Brown
, Co-Founder, Decision Patterns
Christopher Brown is an Adjunct Professor of Computer Science at the University of California, Berkeley and co-founder of Decision Patterns. For the past 18 years, Chris has taught statistics and machine learning at a variety of levels. He has also served as a data and machine learning consultant for a variety of industries: Financial Services, Medicine and Health Care, Retail, Defense etc. As a researcher, Chris interests are in high performance, scaleable algorithms and usability aspects of machine learning.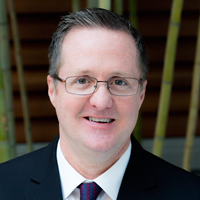 Steven Simpson
, CEO and Chief Data Scientist, Decision Patterns, FinTech Data Science + Consulting
As an experienced banker, consultant and University Professor. Steven Simpson has over 30 years' experience working with credit unions. His focus for the past two decades has been in the areas of advanced data analytics, specifically identifying segments of customer or member data for measured action. Mr.Simpson has a passion to help credit unions and level the playing field in advanced data analytics. His practice, FinTechDSC (Data Sciecne + Consulting), focuses on uncovering opportunities for recurring best practices to achieve strategic goals.
Moderator: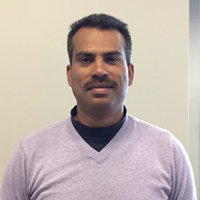 Manoj Rai
, Sr Manager, Data Analytics, First Tech Federal Credit Union
As the Sr. Product Manager for Digital Analytics & Enterprise Data Warehouse at First Tech, Manoj supports product development and other high impact cross organizational research initiatives. He has managed large cross functional teams spread across the globe comprising of statisticians, engineers, and operations experts responsible for collection and analysis process of user generated data (Online and telecom industry) coming from panel sizes that range from 150k - 10 million.
12:00 pm - 1:00 pm:
Lunch & Sponsors Introduction
1:00 pm - 2:00 pm:
Case Study - From Product to Platform
Credit Unions are looking for ways to re-invent themselves. While this may sound like a daunting task, fortunately it is not because it really evolves around the insights that can be harnessed from big data. These insights can create impactful, predictive, and prescriptive member experiences. On a bigger level, connected data allows credit unions to shift from being a provider of commoditized products to that of a member engagement ecosystem host.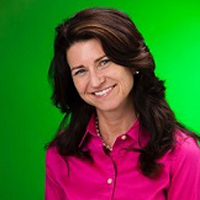 Anne Legg
, Founder, Thrive Solutions
As the founder of THRIVE, Anne works with credit unions to develop transformational business strategies from their business insights to grow in a competitive, highly regulated and disrupted business climate. She is an industry expert and veteran with major experience in big data coupled with growth strategies. Awards received include CMBDC Marketing Professional of the year, Rising 100 by Credit Union Executive Society, and Thinkprize semifinalist.
2:00 pm - 3:00 pm:
CU Panel Discussion - Big Data Analytics in the Cloud
This session will focus on key considerations when starting your analytics journey and making decisions around Hadoop vs Relational and Cloud vs On-Prem. Hear from the experts who have gone through the journey and their successes, learnings.
Panelists: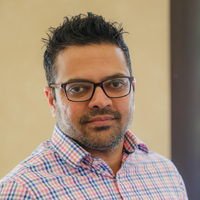 Vamsi Chemitiganti, General Manager (Financial Services), Hortonworks
Vamsi is responsible for driving Hortonwork's business and technology vision from a global banking standpoint. The clients vamsi engages with on a daily basis span marquee financial services names across major banking centers in Wall street, Toronto, London & Asia, including businesses in capital markets, core banking, wealth management and IT operations. He is also a regular speaker at industry events. Vamsi blogs on financial services business and industry landscape at www.vamsitalkstech.com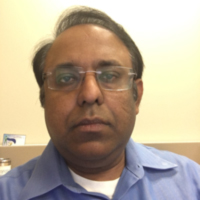 Kalyana Sundaram, Vice President, Information Technology, First Tech Federal Credit Union.
An accomplished executive with a proven track record and ease of leading in dynamic environments at small companies and corporations alike while delivering consistent and strong business results. Demonstrated success in transforming organizations into high performing teams that deliver significant value to business in a short period of time. A proven technologist in the architecture and design of highly - scalable distributed systems, e-commerce/Internet technologies, scalable infrastructure customer relationship systems, and b2b technologies. Responsible for managing the IT team at First Tech.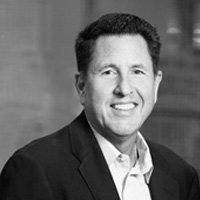 Mark Tonnesen, CIO, Neustar
Mark is well-known Silicon Valley CIO and is respected for his vision on analytics, cloud, digital transformation and security. He is currently responsible for managing Neustar's Analytics Platform and the complete DevOps infrastructure across all its 40+ products. As a Chief Information and Security Officer, he is driving both customer digital transformation and the back office enterprise to improve time-to-market of product releases and streamline key processes. Mark has chartered a course to reshape customer experience and technology base to drive innovation throughout the company. His leadership and vision have made him a successful leader across many organizations including CISCO, Electronic Arts, Intel Security (McAfee) and Logitech prior to Neustar.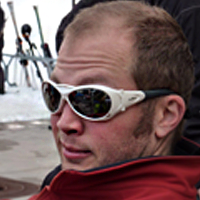 Matt Winkler, Group Program Manager, Machine Learning, Microsoft
Matt is the Group Program Manager for Machine Learning at Microsoft, focused on crafting products to make customers successful building advanced analytics into their apps and experiences. Matt's been at Microsoft for 11 years, and previously ran program management teams for Big Data, Hadoop, and Spark Services in Azure. He speaks regularly at leading industry events, and engages with customers across industries, around the world to help transform thier business with data.
Moderator: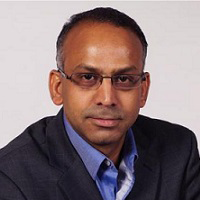 Balaji Rajagopalan, CEO, Decision Minds
Balaji is a sought after Silicon Valley industry expert in the analytics and cloud space. With over 20 years of experience in Financial Services and High Tech, he is known for his leadership in driving data driven Innovation, Analytics and Digital Roadmap, ROI, and solving business problems that require complex MDM and Governance strategies. He is a speaker at various industry events and analytics summits.

As a founder and CEO of Decision Minds, he has helped many credit unions and banks, including First Tech Federal Credit Union, solve the inherent challenges of undergoing digital transformation enabling them to better identify, target, and engage with their customers.
3:00 pm - 3:30 pm:
Break
3:30 pm - 4:30 pm:
CU Panel Discussion - Using available data & third party data, and the benefits.
Panelists: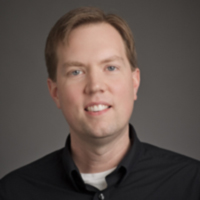 Dave Ulrich,
Sr.Director, Credit Analytics, First Tech Federal Credit Union.
With over 18 years of industry experience in financial risk management, Dave has a strong passion for data, analytics and driving business insight. He leads a team of analysts at First Tech devoted to protecting our member's capital from credit risk through nimble reporting and innovative analytics. Dave has been a key business partner in the design and adoption of First Tech's Enterprise Data Warehouse and continually drives the team toward our shared vision of "effortless analysis".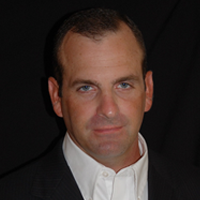 Brodie Oldham
, Director of Analytic Consultancy, Experian
Brodie Oldham leads a team of statistical consultants while remaining an active strategic statistical consultant for CIS Analytics within Experian Decision Sciences. He provides the marketing and sales organizations with customized analytic support. Brodie engages diverse organizations from small US based lenders to the largest International banks, and government agencies. He has a wide breadth of experience, as a client as well as a consultant, from production to statistical analytics, which results in holistic business perspective.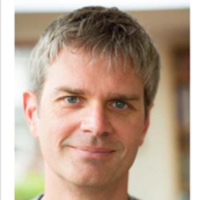 Brian Knollenberg,
Vice President of Member Insights & Strategy, BECU
For the last 18+ years Brian has helped lead, manage, ideate and optimize digital marketing and analytics campaigns for clients such as Verizon, REI, Microsoft, Nordtrom and HP and recently joined BECU. His passion is in solving complex business problems, understanding and using data and designing/optimizing full lifecycle marketing programs. Brian has held a mix of senior roles at both agencies (FCB, Wunderman, Razorfish) and on the client side (Oracle, Corbis and BECU). At BECU, Brian is focused on unlocking member value through the use of data and insights.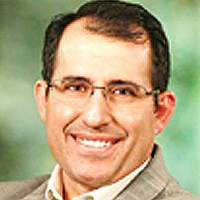 Nick Curcuru
, Vice President - Global Big Data Practice, MasterCard
Nick has over 20 years of experience successfully implementing and managing large scale advanced analytics projects across the world for such companies as The Walt Disney Company, Capital One, Merrill Lynch etc. In his role at Master Card, Nick works with executives on their big data strategy to unlock and monetize the value of the organizations structured and unstructured data sets. He helps architect big data solutions addressing the people, processes and technology needed to enable data driven insights and fact based decisions.Nick is a trusted thought leader, frequently speaking at conferences, publishing articles and conducting learning programs on advanced analytics.
Moderator: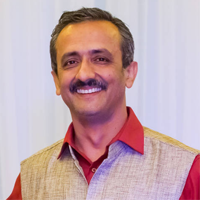 Sundeep Kapur
, Educator, Digital Credence
After 24 years in corporate America as a business and technology consultant, Sundeep returned to his passion - teaching brands best practices so they can achieve the same success. He seeks to address challenges faced by financial Institutions by offering innovative, yet pragmatic approaches.His OMNI-channel expertise has helped chart the course to success at many brands. Sundeeps's speciality lies in consumer engagement across multiple channels with relevant messages. "Keep it relevant, keep them engaged and you will nurture your way to be the primary financial institution".
4:30 pm - 5:00 pm:
CU Community Overview & Adjournment
ANALYTICS CHALLENGE 2017
We invite you to participate in this year's Analytics Competition. The competition is designed to showcase how the use of Data Analytics & Business Intelligence is used effectively in organizations. Individuals or teams can submit entries that describe the business value that analytics helped them achieve. As a participant, you have the opportunity to provide greater insights towards the financial industry by bringing in process innovation.
Objective of the Challenge
Collaborate with individuals and organizations about the value of Data Analytics & Business Intelligence.

Recognize data driven people within the industry.

Discover new data breakthroughs and possibilities that may benefit the Credit Union industry.
Why participate?
Winning entries will receive complimentary attendance to the Credit Union Analytics Summit 2017, the largest analytics event that brings together hundreds of credit unions from across the nation.

By becoming a finalist, you can develop your brand/identity by presenting at the Summit.

Meet technology professionals and data leaders who have implemented successful analytical programs within their organizations.
Who can participate?
We encourage employees from all Credit Unions across the nation to participate; however non-credit union employees are welcome to submit an entry and will be recognized at the event.
Submission Content
Please ensure your entry contains the following elements:
Problem Statement: Define the business problem that existed. What processes needed to be fixed or improved and what resources/tools needed to be used?
Planning and Implementation: What steps did you take to develop a procedure that involved Business Intelligence & Data Insights that would solve the problem? How did you allocate

Budget

,

Time

,

Resources

, and

People

towards implementing the program?
Challenges faced: What obstacles did you face during planning and execution before the new solution was in place? How did Business Intelligence navigate to a better solution?
Solution & Interpretation:

After executing, what was the overall outcome of the process? Were the results what you expected? How were you able to interpret those results into meaningful business value?
Note: Format and page length are flexible for entries, as we give you the liberty to explore and come up with material that accurately describes your analytical procedure in detail.
Submissions are made to: summit@firsttechfed.com
Judging Panel and Criteria
The panel consists of executives from various credit unions who will review the final entries and announce the winner at the Credit Union Analytics Summit 2017.
Your entries will be evaluated based on:
Tangible business Impact

: How valuable it is for an organization and what are the benefits?

Ease of use

: Can this be implemented in your organization with your available budget and resources?

Visualization techniques

: Does this have the ability to be interpreted through visualization tools?

Innovation

: How unique was your plan? Was it out of the box?
Due Date
Participants may submit their entries until February 24th, 2017 at 5 P.M Pacific. Please submit your entries to summit@firsttechfed.com and contact us if you have any questions.
Finalists and Winners
3-5 finalists and winners will receive tickets to the Credit Union Analytics Summit 2017 and have the opportunity to present their winning entry at the Summit.
Frequently Asked Questions
Q: Can I submit more than one entry?
A: Yes you may submit as many entries as you wish.
Q: Can we submit an entry individually or as a team?
A: You may work on this individually or as a team.
Q: If more than one person is submitting an entry, do all of us receive tickets to the Summit?
A: No, only 1 member of the finalist/winning team will receive a complimentary ticket to the Summit. We recommend other team members to purchase Summit tickets to have the opportunity to present as a team.
Q: Are mixed teams with people from multiple credit unions allowed?
A: Yes, you may create a team with members from different organizations.
---
PLATINUM SPONSORS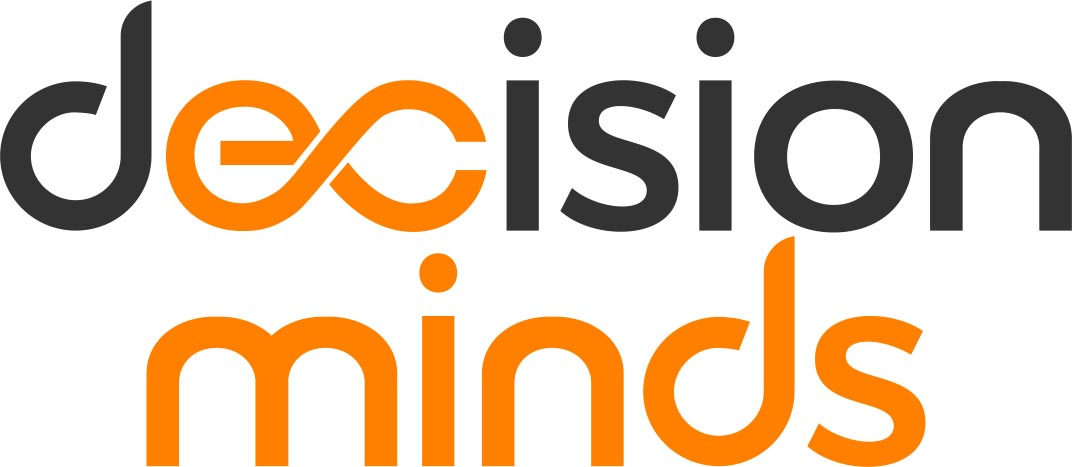 GOLD PLUS SPONSORS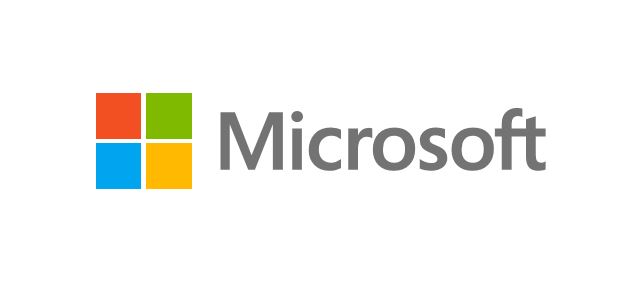 GOLD SPONSORS
SILVER SPONSORS
MEDIA SPONSOR


---
CREDIT UNIONS ATTENDING
Advia Credit Union

Alaska USA Federal Credit Union

Allegacy Federal credit Union

Altra Federal Credit Union

America's Credit Union

America First Credit Union

American Heritage FCU

Anheuser Busch Employees Credit Union

Arizona Federal Credit Union

Baxter Credit Union

Boeing Employees Credit Union

Callahan & Associates

Centra Credit Union

Citadel

Colorado Credit Union

Community Choice Credit Union

Community First Credit Union

CU* Answers

Credit Union 24

Credit Union of Colorado

CUNA Mutual Group

Del-One Federal Credit Union

Denali Federal Credit Union

Educational Employees Credit Union

Elements Financial Credit Union

Empower Federal Credit Union

ENT Credit Union

Financial Partners Credit Union

First Entertainment Credit Union

First Financial Credit Union

First Tech Federal Credit Union

Genisys Credit Union

Georgia's Own Credit Union

Gesa Credit Union

Grow Financial Federal Credit Union
Gulf Winds Federal Credit Union
Hawaii USA Federal Credit Union

Honor Credit Union

Idaho Central Credit Union

Indiana Members Credit Union

Inspirus Credit Union

KeyPoint Credit Union

Kinecta Federal Credit Union

Lake Trust Credit Union

LA Financial Credit Union

LGE Community Credit Union

Members Cooperative Credit Union

Northwest Community Credit Union

OneAZ Credit Union

Orange County's Credit Union

Oregon Community Credit Union

Our Community Credit Union

Partners Federal Credit Union

Pacific Northwest Federal Credit Union

Pacific Service Credit Union

Patelco Credit Union

Platinum Federal Credit Union

PSCU

Red Canoe Credit Union

Rogue Credit Union

Royal Credit Union

SAFE Credit Union

Salal Credit Union

San Mateo Credit Union

SELCO Community Credit Union

SkyOne Federal Credit Union

Solarity Credit Union

Spokane Teacher's Credit Union

State Department Federal Credit Union

Stanford Federal Credit Union

Suncoast Credit Union

Teachers Credit Union

Texas Trust Credit Union

University Federal Credit Union

United Advantage NW Federal Credit Union

Unitus Community Credit Union

Virginia Credit Union

Washington State Employees Credit Union

Wescom Credit Union

Westerra Credit Union

Wings Financial Credit Union

Workers Credit Union

Wright Patt Credit Union
---
Hotel Room Block
A block of rooms has been reserved from March 6 - 8th, 2017 at the Hilton Bellevue. The room block expires on February 3rd or until full capacity, so please make reservations ahead of time to receive a discounted rate and save your room.
Registration link: http://www.hilton.com/en/hi/groups/personalized/L/LION-HF-CUASCI-20170306/index.jhtml
---
Parking at Microsoft Common's
Visitors can park in any spot. Please be sure to note the license plate number and state to register your vehicle information.
Please park closest to the Studio B elevator, as this will take you directly next to the main entrance to the Commons
---
PICTURES FROM SUMMIT-2016 (Feb 23rd and 24th, 2016)
https://goo.gl/photos/M8dDgGdEp9tiygueA