Creative Matters lecture: Michael Rohd, artistic director
Description
Devising Civic Practice: Listening is the New Revolution
What does it take to build an effective, ethical and productive partnership across fields and areas of experience? Michael Rohd, Artistic Director of the Center for Performance and Civic Practice and the Sojourn Theatre, will speak about his work with arts councils, service organizations, artists, community agencies and local governments around the country to make space and context for meaningful arts-based partnership practice. The Sojourn Theatre's current projects include How to End Poverty in 90 Minutes, a participatory performance model for community engagement staged in Chicago, Louisiana, Washington, DC, and other locations. Rohd is also a professor at Arizona State University's Herberger Institute for Design and Art, where he and other faculty collaborators are launching a think tank/action space called The Ensemble Lab. He is author of the widely translated book Theatre for Community, Conflict, and Dialogue, used around the world in theater-for-community settings and teaching institutions.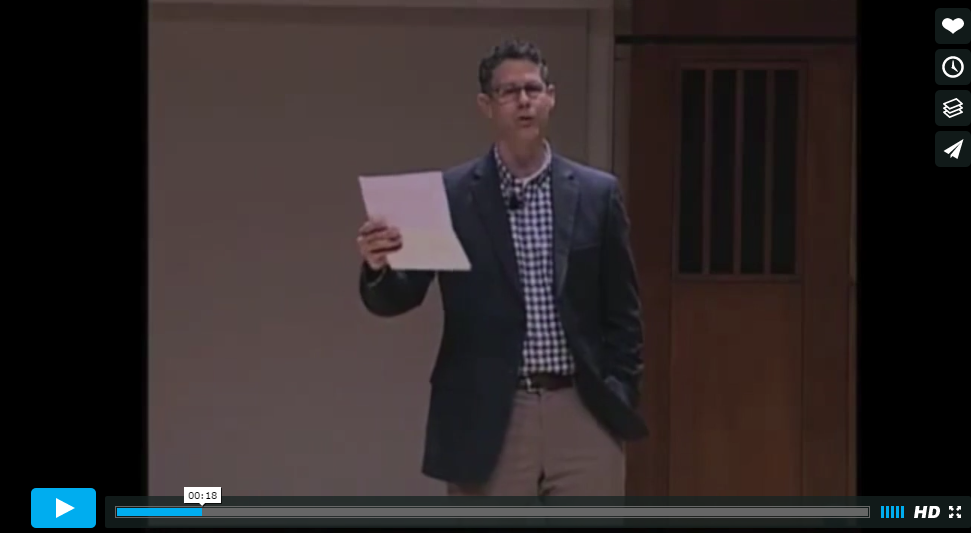 Creative Matters lecture
Rohd's talk is part of the Creative Matters lecture series sponsored by the UI Office of Research and Economic Development in collaboration with the UI Arts Advancement Committee. A Q&A session will follow his talk. The event is free and open to the public.

The Creative Matters lecture series, launched in Fall 2015, seeks to demonstrate that creativity and innovation are not only at the core of all research and discovery, but also central to our human experience. Our lineup of speakers includes artists, thinkers, builders, and doers who challenge conventional thinking about creativity, science, and artistic expression, and borrow from a range of influences and disciplines in their work.

During Michael's visit to the University of Iowa, he will lead a half-day workshop for faculty, staff, students, and community members, in partnership with the Obermann Center for Advanced Studies, Division of Performing Arts, United Action for Youth, Riverside Theatre, and Hancher Auditorium.
Individuals with disabilities are encouraged to attend all University of Iowa-sponsored events. If you are a person with a disability who requires a reasonable accommodation in order to participate in this program, please contact Leslie Weatherhead atleslie-weatherhead@uiowa.edu in advance of the event.