Refund policy
Refunds up to 7 days before event
Description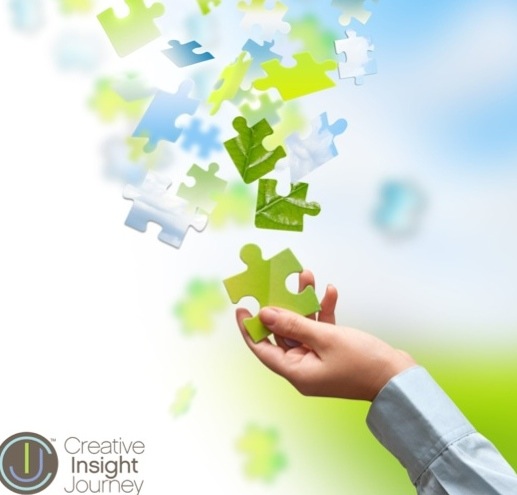 If you are looking for something fun, therapeutic and energizing to look forward to -- consider joining me for my next Creative Insight Journey (CIJ) course. There is something for everyone in this 8-week course that meets online every Monday 7-9PM EST. This is the course that changed my life and has positively impacted thousands and thousands of other people's lives as well!
The Creative Insight Journey is a unique transformational self-discovery and empowerment course that originally started at Stanford University's MBA by Dr. Michael Ray. He helped students find a way to tap into their own creative process and innovation; and over the years, Dr. Michael Ray has become known as the "Innovation Guru" of Silicon Valley and the Creative Insight Journey is considered the most life transformative course ever taught at Stanford.
If you are committed to finding your true life's purpose and taking an area of your life, business or a project to the next level, this could be the course for you! Sometimes it only takes a very simple shift to get back on track or over that hump. While this course works on a deep personal level, it can have a profound impact on your business or a even help you start a new project.
You know those "ahhh ha", eureka, being in "the zone" serendipitous magical moments when things mysteriously fall into place in a way that you cannot explain? What would it be worth to you if you could access the tools to operate on a higher frequency more frequently? The Creative Insight Journey offers an interactive and experiential learning style curriculum and proven state-of-the-art methodology in the art of success!
If this resonates and you would like more information, continue reading … and we are now accepting applications for our next course!
Who Should Apply?
Anyone who is committed to causing a breakthrough in an area of life that is important to you! It could be in the area of business, relationships, health, fitness, finance, communication, spirituality or even recreation and fun.
Maybe you:
Are looking for more clarity?

Are at a crossroads?

Are exploring what's next?

Are stressed and feeling a lot of anxiety?

Are questioning your current relationship, work or marriage?

Are looking for ways to create more wealth?

Are considering a new business venture?

Are looking to expand your existing business?

Are wanting to transition into a new career?

Are dealing with challenging people in your life?

Are wondering how you will meet your life partner or soulmate?

Are trying to understand why things are not going as well or as quickly as you would like?

Are trying to determine your true authentic purpose in life?

Are dealing with a health challenge?

Are looking for an extra set of tools to give you a slight edge?

Are thinking about the next 5, 10 or 20 years of your life?
Typical participants include:
Anyone who wants a jump-start

Anyone looking for clarity

Anyone looking for more peace and balance

Anyone looking for tools to reduce stress and anxiety

Wants to learn to operate on a higher level

Entrepreneurs and inventors

Business owners

Artists

Writers

People in transition

Students looking for skills to give them a slight edge
What can you expect to get out of the course?
Ability to awaken your true creative passions and authentic purpose in life

Increase self-confidence and cultivate your intuition

Learn the basic principles of Quantum Physics and Laws of Attraction

Create a new relationship with time … one that eliminates stress

Develop powerful listening and communication skills

Cultivate profound new energy to your troubling relationships

Bring newfound peace and balance to your life overall

Learn to deal powerfully with the challenges of everyday life in a profound new way

Master the "Hero's Journey" and how to shift when stuck!

Powerful focus and renewed clarity
Course Components
Session 1: Faith in Creativity
Session 2: Absence of Judgment
Session 3: Precise Observation/Mindfulness
Session 4: Penetrating Questions
Session 5: Vision & Purpose
Session 6: Time & Stress
Session 7: Relationships
Session 8: Balance, Self-Worth & Prosperity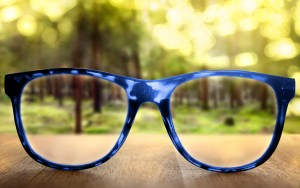 Participants have experienced life-changing transformational results.
Speakers and supporters of the Creative Insight Journey
(formerly called Personal Creativity in Business at Stanford University)
Steve Jobs, co-founder, Apple Computer
Jim Collins, author of Good to Great
Charles Schwab, founder & CEO, Charles Schwab & Co.
Ken Oshman, co-founder & CEO, IBM Corp
Michael Gould – founder & president, The Learning Tree Open University
Krista Brunson – producer, The Today Show on NBC
Philip Knight – founder & CEO, Nike, Inc.
"I would not be where I am today, with the wonderful life I've been given, without that course. And I am not alone in this experience. Not a year goes by when I do not run into other graduates who feel just as I do, grateful that they had the course early in their lives. We did not know it at the time, but the experience would be the first step in a lifelong journey toward the topic of this book (The Highest Goal by Dr. Michael Ray): finding and pursuing with course and perseverance one's highest goal."
~ Jim Collins, author of Good to Great
Creative Insight Journey
Healthy Body. Mind. And Soul.
There is nothing more powerful than a focused mind.
Just like we exercise our bodies, it is equally important to exercise our minds to achieve overall optimal health and wellness.
**If interested in this course, you can pay now but there is an interview process. If for some reason, it is determined that the course is not right for you, you will be refunded in full **
Online Interactive Webinar
Monday's 7:00 PM - 9:00 PM EST
February 26 - April 16th ( 8 weeks)
Cost $850
Includes access to technology platform, lecture, presentation, weekly exercises and peer partner matching.
Includes Creative Insight Journey course + FREE Weekly Accountability and Action Plan Coaching Calls (Additional $400 value)
Early Bird Special - Contact me whitney@americasbusinesslink.com for application and details!
Payment plans available
Refund Policy
If you attend all 8 of the online classes and do all of the exercises and do not experience any breakthroughs or positive results, a 100% refund will be issued. So, what do you have to loose!
If you have any questions, please send email to whitney@americasbusinesslink.com!