Creating FEUD from Script to Screen: Talking with co-creator Michael Zam
Description
Screenwriter Michael Zam joins AoBFF's Dave Chan to talk about co-creating

FEUD: Bette and Joan!
Michael Zam, screenwriter, NYU instructor, and co-creator of FEUD: Bette and Joan with Ryan Murphy will join with Guest Festival Director, award-winning screenwriter (and former student) Dave Chan to talk about Michael's writing process for the pilot script of FEUD.
From the nuts and bolts of the writing to stories from the trenches of getting it in the right hands and getting greenlit, Michael will also discuss what it's like to be involved in one of the most acclaimed TV shows of 2017.
Michael Zam, BFA/MFA, author of the Black-Listed screenplay, Best Actress, has been developed into the hugely popular and highly-acclaimed 8-part miniseries, Feud, for FX in Spring 2017, starring Jessica Lange as Joan Crawford and Susan Sarandon as Bette Davis. He has also written scripts for DreamWorks, Plan B, and many others. Michael wrote the book for the Off-Broadway musical The Kid, based on Dan Savage's memoir, which won the Jerry Bock Award for Excellence in Musical Theatre and the Outer Critics Circle Award. The musical was nominated for a Drama Desk Award, Lucille Lortel Awards, and GLAAD Media Awards. Michael has been honored twice with the SPS Award for Teaching Excellence. He teaches screenwriting, film, and television writing at NYUSPS in the Center for Applied Liberal Arts.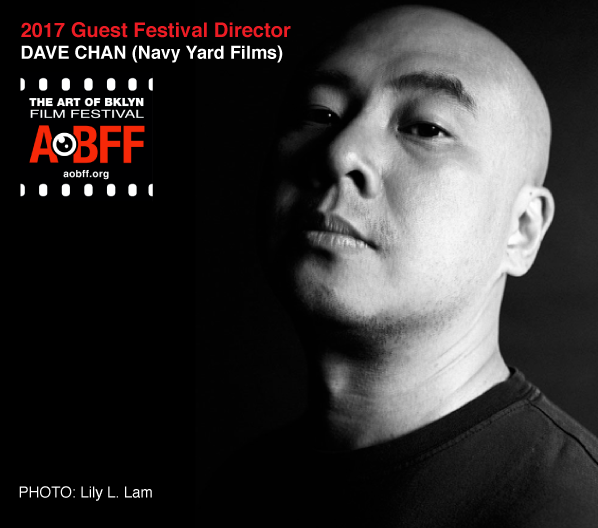 Dave Chan is the #AoBFF17 Guest Festival Director and the founder of Navy Yard Films, a Brooklyn-based independent film production company. An acclaimed screenwriter and producer, his short comedy script "Fly!" is in development as an animated feature that he will produce and direct and his Family Guy spec script has won or placed in almost 25 competitions. Dave is currently writing and producing the crime comedy feature "Sure Fire!", to be directed by his creative partner Michael Goldburg. Their previous collaboration "What's Eating Dad?" — a winner and nominee at almost 20 festivals internationally — screened at the Art of Brooklyn Film Festival in 2015. Dave also regularly consults for television and movies including the taut action film "Ambushed" starring Vinnie Jones and a TV pilot currently in development at Fox.