Creating Art in Times of Strife: choreographer Ana Maria Alvarez with Wally...
Description
Join us for Writer-in-Residence Wally Rudolph's third of three public conversations at the Annenberg Community Beach House. This evening will be a conversation with choreographer (and former Beach House Choreographer-in-Residence) Ana Maria Alvarez, whose Urban Latin Dance Theater company Contratiempo brings to life voices not traditionally found on the concert stage.
In Creating Art in Times of Strife, Rudolph presents a series of one-on-one conversations with socially conscious artists across disciplines, discussing how the current state of socio-political polarization and environmental crisis affect and inform each artist's respective process and practice.
---
Ana Maria Alvarez is skilled dancer, prolific choreographer and masterful teaching artist who has achieved multiple accolades for her dynamic works. Alvarez received a BA in Dance and Politics from Oberlin College and a MFA in Choreography from UCLA's Department of World Arts and Cultures. There her thesis work explored the abstraction of "Latin Dance", specifically Salsa, as a way to express social resistance within the US immigration battle and became the impetus for founding CONTRA-TIEMPO Urban Latin Dance Theater in 2005. Alvarez is a two time grantee of NEFA National Dance Project (2014, 2016), seven time grantee of National Association of Latino Arts and Cultures, five time grantee of the Center for Creative Innovation and the recipient of the 2015 and 2017 Engaging Dance Audiences Grant administered by DanceUSA. She has been awarded and recognized for her work including the prestigious Mujeres Destacadas award in 2012 by LA Opinion, and in 2016 she earned a Los Angeles Women's Theatre Festival Rainbow Award for her work "Agua Furiosa".
Alvarez was honored to be selected as the 2018 BiNational Artist in Residence, connecting cultural communities in the Sonoran Desert (Phoenix (US), Douglas (US), Tucson (US) and Agua Prieta (MX). Alvarez worked with artists, cultural workers, and students, leading artistic workshops, collaborative performances, and public talks, concluding with a performance at the U.S.-Mexico border. In 2012 Alvarez was invited by the LA DCA and American Dance Abroad, to represent Los Angeles and CONTRA-TIEMPO at the Internationale Tanzmesse, in Dusseldorf, Germany. Several months later she was invited back to Dusseldorf, to participate in a choreographers laboratory called Kindling/Fresh Tracks, where she began the creative work of "Agua Furiosa". Her choreographic works have been presented in theaters all over the country and world, including Lincoln Center (2009, 2018), House of Culture in Plovdiv, Bulgaria (2018), The Joyce Theater NY (2017), UCLA's Center for the Art of Performance (2016, 2017, 2018), The Music Center (Moves after Dark 2015), Arizona State University in Tempe (2016), The Ordway (2010, 2014), The Adrienne Arsht Center (2015, 2018), Dance Place (2008, 2010, 2016), NC State University Live (2016), Jacob's Pillow (2008) Teatro Favorito (Cuba 2009) and USC's Voices & Visions (2015) among others. Alvarez and CONTRA-TIEMPO were also invited to represent the best of American Contemporary Dance Abroad through DanceMotionUSA, a program of BAM and the US Department of the State. Through DanceMotionUSA her work was shared throughout Bolivia, Ecuador, Chile and most recently El Salvador. For more information about her work visit www.contra-tiempo.org
---
Born in Canada to Chinese-Jamaican immigrant parents and raised in Texas, Wally Rudolph has lived throughout North America but now calls Los Angeles home. He is a multidisciplinary artist and diversity advocate. His debut novel, Four Corners (Counterpoint/Soft Skull) published in 2014, garnered praise for its unflinching prose and drew comparisons to Daniel Woodrell, Denis Johnson, and Barry Hannah among others. His second novel, MIGHTY, MIGHTY (Counterpoint/Soft Skull), was published to critical praise in fall 2015.
---
During his tenure as Beach House Spring 2018 Writer-in-Residence, Rudolph is working on a new novel, entitled The Ox, The Horse, & The Boar. A bold and unconventional account of our country's fatal covenants with systemic racism, unchecked capitalism, and the destruction of our environment, the novel is the first in a planned trilogy. Rudolph is onsite working from an office in the Marion Davies Guest House, January 16 through March 20, 2019.
Office Hours at the Beach House: 11am-2pm: 1/18, 1/25, 2/1, 2/03, 2/15, 2/22, 3/03, 3/16.
Public Conversations at the Beach House: 6:30-8pm, 1/29 with Christine Yoo; 2/12 with Neha Choksi and 3/19 with Ana Maria Alvarez.
Poets & Writers Literary Roundtable guest appearance: 10:30am-12:30pm, 2/20 (offsite at the Camera Obscura Art Lab, 1450 Ocean Ave, Santa Monica)
From mid-January 2019 you can follow his progress on the Beach House Artist-in-Residence blog at beachhouseair.blogspot.com.
Camera Obscura Art Lab and Beach=Culture programs are made possible by Santa Monica Cultural Affairs. smgov.net/arts #ArtSaMo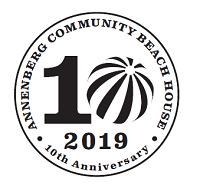 ---
By registering for this program via this eventbrite page, you consent to receiving occasional email about Beach House events from beachhouse@smgov,net. You can unsubscribe, or change your preferences at any time using the "unsubscribe" or "manage preferences" links on these emails.
Stop by early to save your seat and check out the historic site. Picnickers welcome (no pets, alcohol or glass permitted onsite.)
Tickets are free but space is limited and reservations are required. Arrive by 15 min before start time to retain your reservation. Late seating, even for reservation-holders, is not guaranteed. To adjust or cancel your reservation for this event, email culture@smgov.net. We appreciate your keeping in touch!
Getting Here: The Beach House is located at 415 Pacific Coast Highway, Santa Monica, CA 90402 on the west side of Pacific Coast Highway. Enter off PCH at the Beach House Way traffic light.
Parking: The parking rate is Apr - Oct: $12/day or $3/hour; Nov - Mar: $8/day or $3/hour, payable at the park and pay machines in three areas of the ACBH parking lot. Credit cards or exact change only. Handicapped placards and Senior Beach Permits are accepted. For other parking info and lot hours, please check the website for details.
Other events: To view & make reservations for future free Beach=Culture events, check annenbergbeachhouse.com/beachculture.
General Info: For hours, events and more, visit annenbergbeachhouse.com, or call (310) 458-4904. Back on the Beach Café hours are subject to change but are generally through 8pm in the summer and 3pm in the off season, call (310) 393-8282 to confirm.