Actions and Detail Panel
Creating An Intentional Life
Sun, January 22, 2017, 8:30 AM – 5:00 PM EST
Description
Create your life with pure and powerful intention. What goes into your cupboards and closets, what goes into your body, the people you spend time with, the gifts you give, how you worship, the thoughts you focus on. Clutter is a choice. Anger is a choice. Resentment is a choice. But so are spaciousness, flexibility, laughter, compassion, tenderness, and resilience.
What if we get clear on how we actually want to feel within ourselves, and then we design our to-do lists, set our goals, and write out our bucket lists?
How do you want to feel when you look at your schedule for the week?

When you get dressed in the morning?

When you walk through the door of your studio or your office?

When you pick up the phone?

When you cash the check, accept the award, finish your masterpiece, make the sale, or fall in love
How do you want to feel?
---
Creating An Intentional Life workshop begins with getting clear on what you already have in your life, what you are grateful for, and where you are dissatisfied.
You'll gain awareness on your patterns of self-sabotage and learn how to break the cycle.

You'll get clear on the root of your desires.
Something magical happens when you focus on creating your core desired feelings:

You remember your light, your true nature, your source — the life source that connects us all.

You use your preferred feelings as a guidance system for making choices and for being more present and alive.

You accentuate the positive aspects of your life, while still honoring, and not invalidating, the negative parts that you want to change.
GET CLEAR ON WHAT YOU MOST WANT OUT OF LIFE AND PLAN TO MAKE IT HAPPEN
We invite you to spend the day with us at Willowdale Estate, an unforgettable and unique 1901 Arts & Crafts era mansion, where you will feel as if you're 100 miles away from the demands of your life.
This inspiring backdrop is the perfect setting for you to relax, center and enjoy all the offerings in this one day women's retreat. Featured topics include:
what needs to change so you can FINALLY move forward

the most important key to your success

discovering how you want to feel in your body and in your life

putting your soul back on the agenda

simplifying your space and your life for joy
.... and much more
We will dive deep, dance a little, laugh a lot and connect from the heart.
Your day includes a continental breakfast and healthy, delicious lunch prepared with care and sourced from local farms and vendors by the chefs at Willowdale Estate.
---


AGENDA
8:30-9:00am
Registration, Continental Breakfast Come early and enjoy wandering through the mansion!
9:00am-12:30pm
Workshop: Breaking Through Self-Sabotage with Colleen Suchecki
Workshop: Being More with Less with Eileen Reed
12:30pm-1:30pm Lunch
1:30pm-5:00pm
Workshop: Designing a Life that Feels Good: based on the best selling Desire Map by Danielle LaPorte, with Deborah Buell
Closing Circle
10% of the profits from Creating An Intentional Life will be donated to HAWC - Healing Abuse Working for Change. HAWC provides free services and support to victims of domestic abuse residing in 23 cities and towns on Massachusetts' North Shore.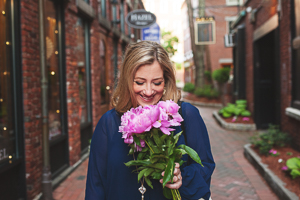 Deborah Buell is a Certified Holistic Health Coach and Licensed Desire Map Facilitator who inspires her clients to live joy-filled lives through healthy eating and sumptuous self-care. A photographer wanna-be, momma to two beautiful daughters, grandma to a fabulous grandson and lab lover, Deborah absolutely believes a healthy life includes fine champagne and chocolate.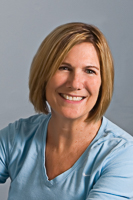 Since 2009, Eileen Reed has been a Professional Organizer and sought after Speaker. Eileen's health and wellness approach to organizing brings balance, order, productivity and peace to the lives of her clients allowing them to thrive in an organized environment.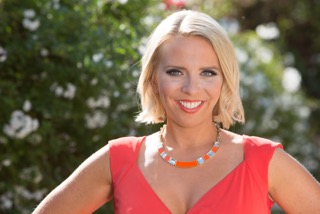 Colleen Suchecki is a Speaker, Intuitive Healer and founder of www.BelieveGrowShine.com. Colleen helps women get to the root cause of their inner barriers, and transform them so they can create a life they love. Colleen healed herself from paralyzing anxiety & panic attacks naturally. She uses a variety of tools, including her intuition, energy work, and the Akashic records to help her clients transcend their challenges in a short period of time.