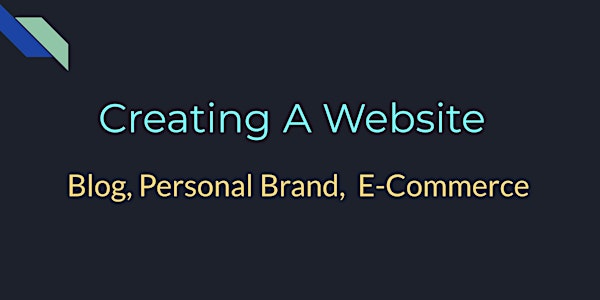 Creating A Website
Come join this Webinar presentation and learn how you can get more engagement on your site for the holidays leading to the new year.
About this event
Hello Attendees!
My name is Bobby L. Perry (CEO of BPerryFilms & Artistic Creator of The Artistic Creator Academy™). I am hosting this event to help Bloggers, Personal Brands, and E-Commerce business to have an effective website that gets more clicks and engagment on their site to produce sales. As the holidays are approaching many companies are investing more into marketing and inventory. In this hour session I will be breaking down tools that will help you look more professional and more appealing to the mass.
People say a picture says 1,000 words as your website would say a million words. Websites are the first things that customers and brands look at before buying a product. Join this webinar and you will learn all the tools and techniques to help your brand stand out from the rest. Here I will share my tips and tricks when it comes to making a successful site.
Follow Bobby L. Perry
Website: https://www.bperryfilms.com
Youtube: BPerryFilms
Instagram: BPerryFilms