The entire life is one of relationship. Dissolve inner obstacles to harmonious, satisfying, healthy relationships.
About this event
Unlock the Mystical Power Within
PLEASE USE GOOGLE CHROME TO PURCHASE YOUR TICKET. SAFARI HAS INSTALLED POP-UP BLOCKERS. IF YOU WANT TO USE SAFARI, SEE INSTRUCTIONS FOR REMOVING POP-UP BLOCKERS AT THE BOTTOM OF THE PAGE.
CREATE course is unique. You will learn how programs in the subconscious mind control and limit your life. In three short hours, you will go beyond intellectual knowledge to incomparable transformation and mystical experiences. You will rise above the blocks to a successful, empowered, happy life. The focus for October is Relationships.
It's not your fault that you haven't been able to overcome every challenge and live your dreams. The programs in the mind are like the "Matrix" – a silent, hidden controller. They result in a stressful experience of everyday life.
Thousands of people have had deep, profound pivotal changes using these five secrets. Many have travelled to INDIA to learn these secrets that are now available for everyone in an easy-to-follow affordable online course!In this interactive course, taught live from India, you will experience a direct and immediate difference in your perceptions. You also will:
• Break free from deeply ingrained patterns
• Learn the importance of coherence between thoughts, feelings and results• Discover spiritual shortcuts to overcome your biggest challenges
• Rewire your brain to work for you rather than against you
• Ignite your supernatural ability to create a new future
CREATE unlocks your inner brilliance so you can live your best life every single day! 🦋🦋🦋
What Participants are Saying...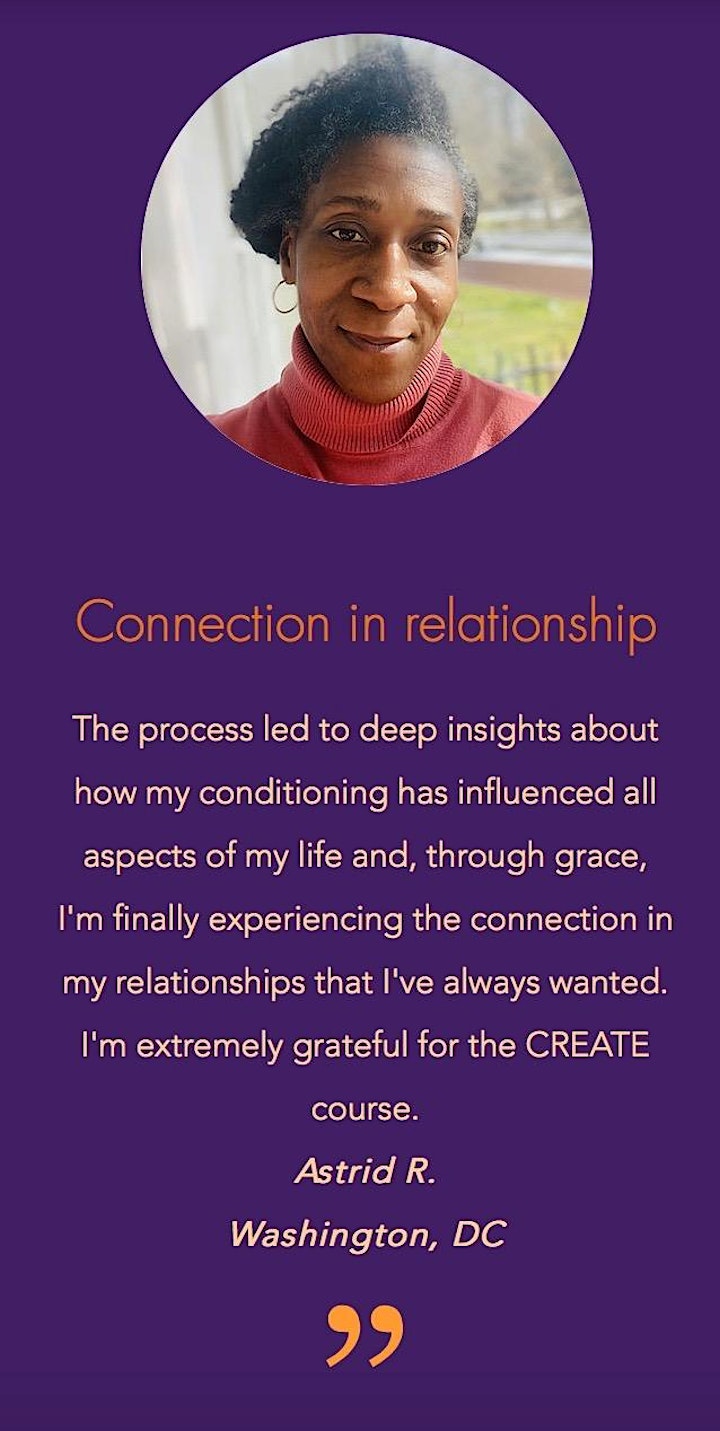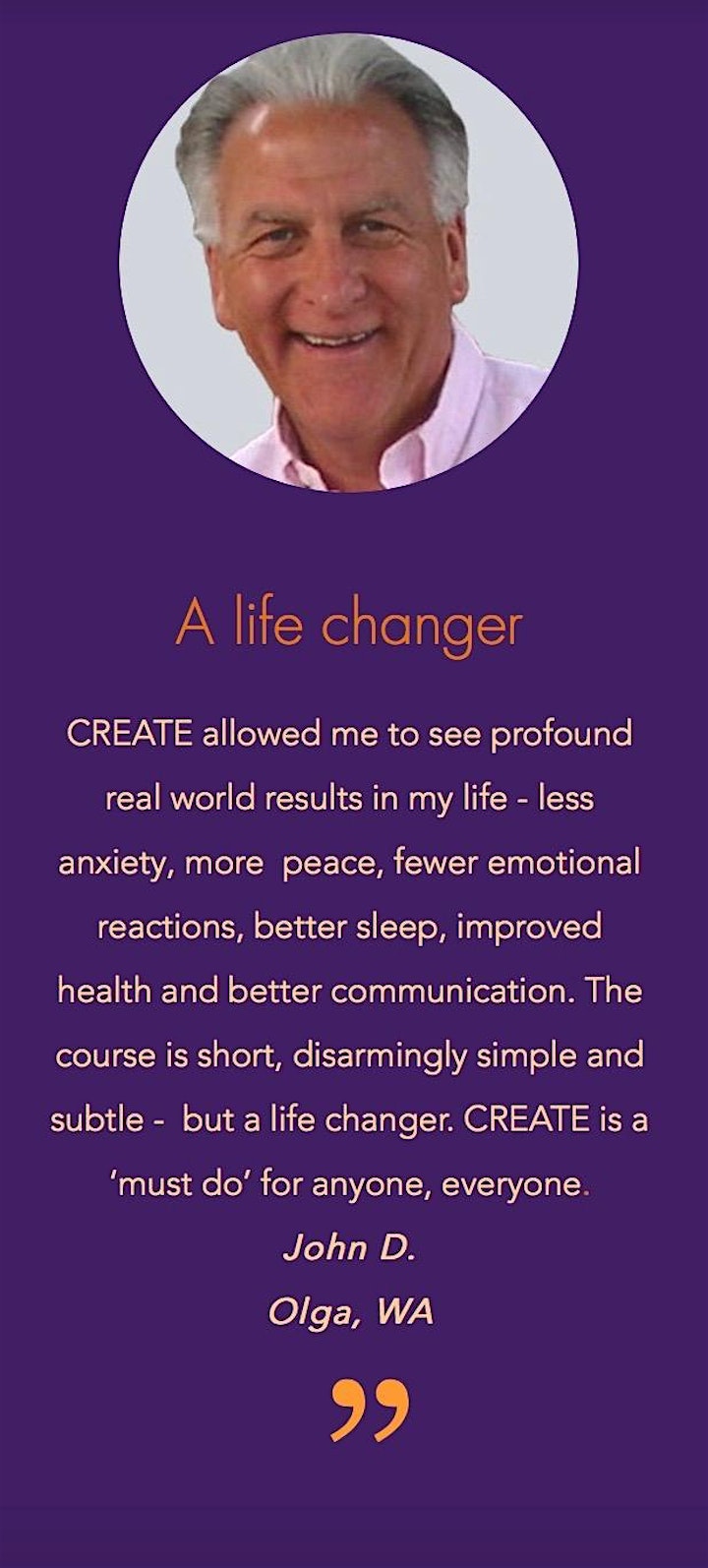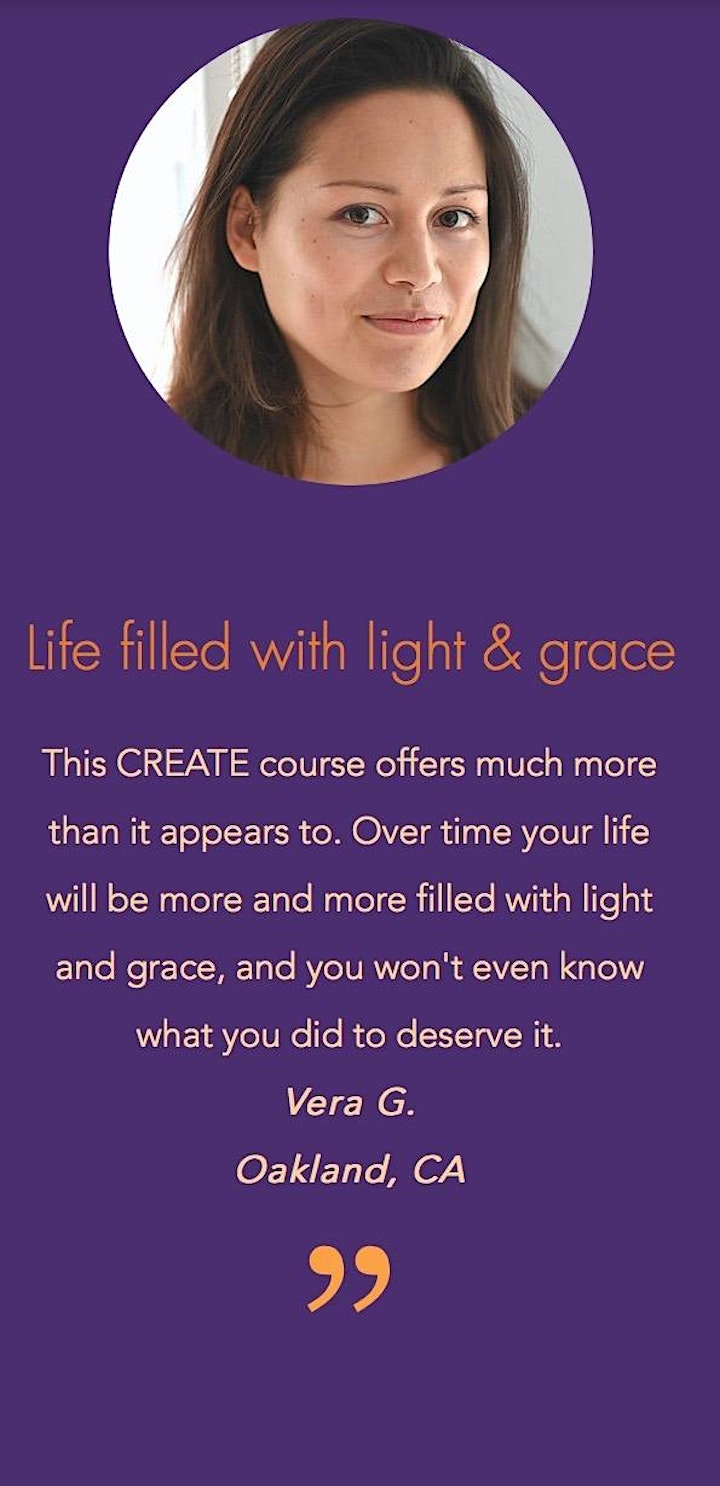 Organizer of Create Connected Relationships
Gwendolyn Mitchell is a contemporary Spiritual Teacher, Reiki Master, Advaced Oneness Trainer and Founder of Moyo Institute, Inc.,  a nonprofit organization committed to offering heart-centered educational experiences that foster inner peace, happiness, wellbeing, creativity, connection and oneness.  
Gwen has studied with Avatars and monks in India for the past several years and in 2012, she experienced a profound shift in consciousness which brought freedom from the conflicted mind. In gratitude, she has devoted the past 11 years to sharing with others the beauty and powerful transformation available through this phenomenon.