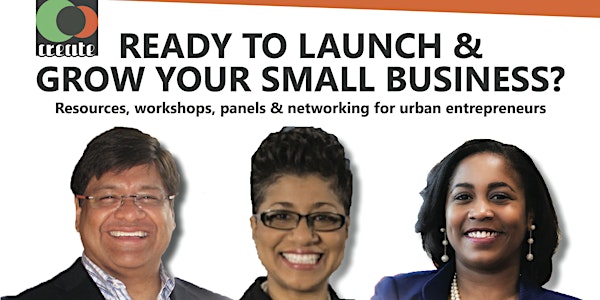 Create Campaign KCK
When and where
Location
Memorial Hall 600 North 7th Street Trafficway Kansas City, KS 66101
Description
The Create Campaign's Inaugural KCK Forum kicks off Saturday, October 14, 2017 at 9 a.m. at Memorial Hall. This event features business development resources, speakers, panels and an opportunity to network with other urban KCK-area entrepreneurs.
This event is organized by the Create Campaign, a nonprofit initiative, meant to help urban entrepreneurs connect with service providers to help launch and grow stronger minority-owned firms in Kansas. Event sponsors and organizers include: NetWork Kansas, Unified Government of Wyandotte County and Kansas City, KS, the Wyandotte Economic Development Council, the Heartland Black Chamber of Commerce, Seed Law, The Multicultural Business Coalition, the Federal Reserve Bank of Kansas City, KC United, KCSourceLink, Econ Avenue, Kansas City Kansas Community College, the Kansas Leadership Center, CML Collective, LLC, B-Marie's Confections and Events, I Heart Baking and more.
For more information about the Create Campaign, visit www.createcampaignks.com.