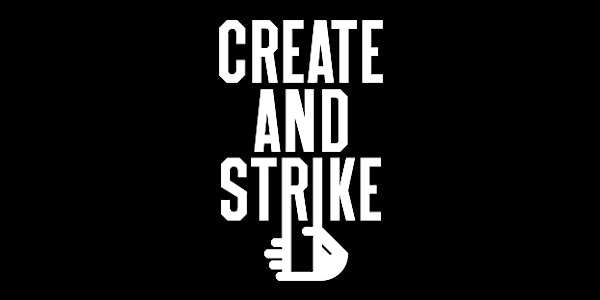 Create and Strike Workshop @ Tate Modern September 18th - Part 2
When and where
Location
Tate Modern McAulay Studio Bankside London SE1 9TG United Kingdom
Description
Create and Strike.
On Friday 20th September, young people are mobilising to fight the climate emergency. We say creativity can create culture. This is our chance to put our talents behind the voices that matter.
We want you to create a sign, a blimp, anything that can be used to amplify the message of the climate emergency.
It has to be Powerful: a simple message that can incite change; Shareable: something with the power to travel the world; Iconic: think big!
The essential sign-making materials to bring your idea to life and a space to come together with other creative strikers will be available at Tate Modern, McAulay Studio. It's on Wednesday 18th September 12-2pm.
On arrival at Tate Modern please make your way to the McAulay Studio located in the Clore Hub on Level 0, next to the Turbine Hall. Uniformed visitor assistants will be able to point you in the right direction.
Leave your desk and join others in the industry supporting young people on the strike on Friday September 20th.

To find the strike nearest you go HERE.
#createandstrike
#globalclimatestrike
#fridaysforfuture