Mosaic Pet Portrait Class - this class will have 3 sessions. The first 2 session are Saturday, 6/6 and Sunday 6/7, grout day TBD
About this event
Mosaic Pet Portrait Class - this class will have 3 sessions. The first 2 session are Saturday, 6/6 and Sunday 6/7 from 9:30 am - 4 pm. The 3rd session will be our grout session and will be decided on by the students. if you are from out of town, Karen can help you with grouting via Skype if you prefer not to return for the grouting class. In the first 2 classes, Karen will teach you how to design your pet portrait, cut the glass to give the illusion of fur, and how to bring all of your fur baby's features to life through the media of stained glass mosaics. This class is an advanced beginner/intermediate class - glass cutting skills are important. On grout day, you will learn how to hand dye your grout with concrete dyes to match the colors of fur. Each student will create an 8 inch x 10 inch mosaic pet portrait on a birch canvas. Karen will provide the materials but if you have stained glass that matches your pet's fur, please bring it with you.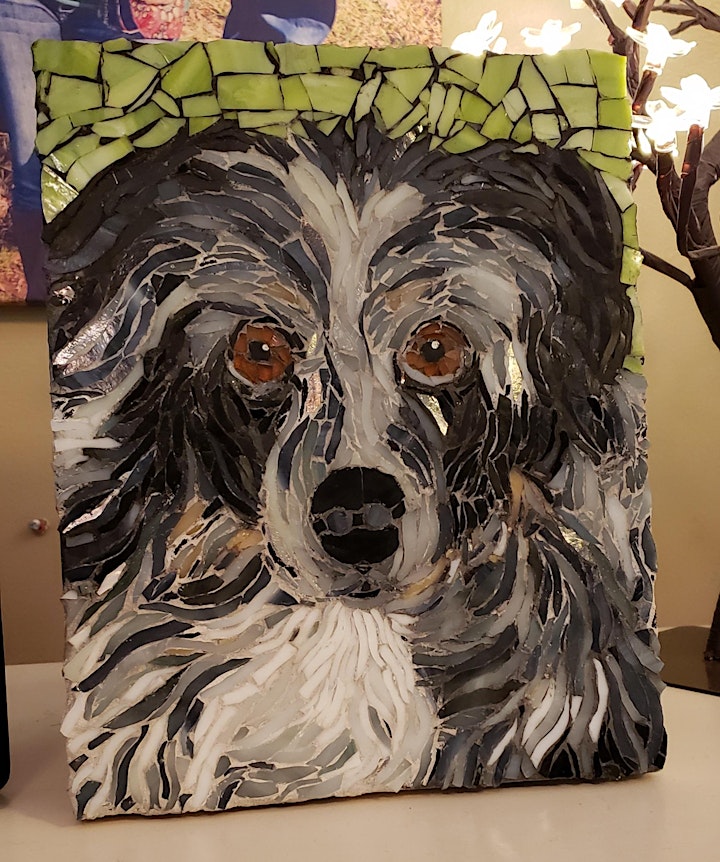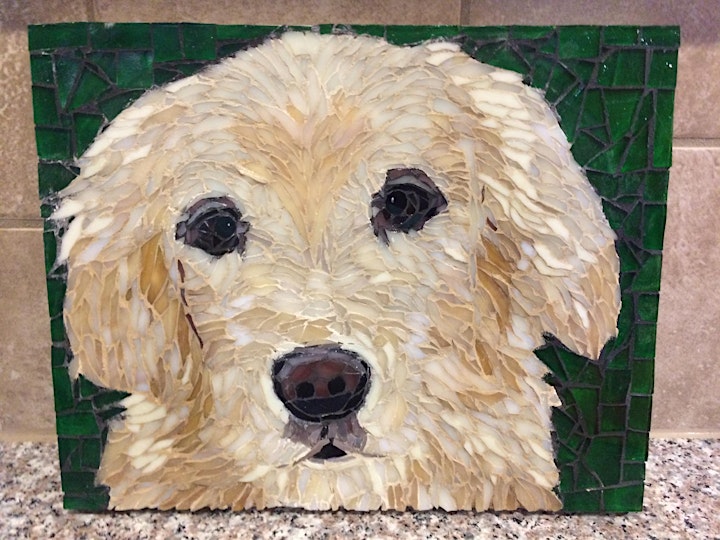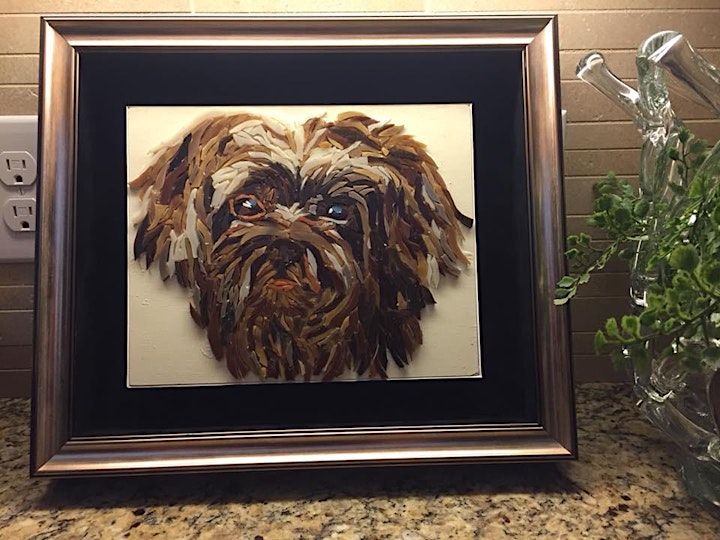 Organizer of Create a Mosaic Pet Portrait Class - 3 day class
I am a mosaic artist and I love to teach other people about the relaxing, soul nourishing art of mosaics.  Taking something broken and making into something beautiful is a calming, life affirming experience.  Anyone can create mosaics no matter what experience or abilities they do or do not have in other art forms.  Come join me and enjoy expressing your creative side.