Description
How Psychological Safety Creates High Performing Teams
Is your team censoring their best ideas? Are your people holding back because of lack of trust? Are they afraid of getting fired?
80% of Americans feel stressed at work. They can't keep up with being criticized and ridiculed by others. What about your teams? Most probably, they are afraid of speaking up too.
"Psychological Safety" can make or break a team, according to Google.
The tech-giant believed, like most of us, that combining the best talent is what makes the perfect team. But its two-year research proved everyone wrong: providing a "safe space" is more important than team composition.
Is your organization enabling "a shared belief that a team is safe for interpersonal risk-taking"? Or are fear, anxiety, and toxic behaviors making your team keep their best ideas to themselves?
Join this workshop to learn how to build a "culture of transparency" to develop Psychological Safety at your organization.
The Experience:
This hands-on workshop won't just help you understand the importance of "Psychological Safety." You'll learn how to use transparency to build trust.
Join Gustavo Razzetti -our CEO and author of 'Stretch for Change'- and his team on this half-day session.
The workshop will focus on the 'Building a Culture of Transparency and 'Psychological Safety' frameworks. We will spend most of the time in group activities and team exercises. The fee includes a pre-workshop assignment, a self-assessment, and a follow-up group call.
We will provide a gourmet breakfast for the participants ;)
Who Should Attend:
Team leaders that want to rebuild trust among their teams

Organizational development & HR partners that want to learn how to build "Psychological Safety"

Change agents that want to gain new skills to promote trust

CEOs who want to understand the critical role of "Transparency" to drive change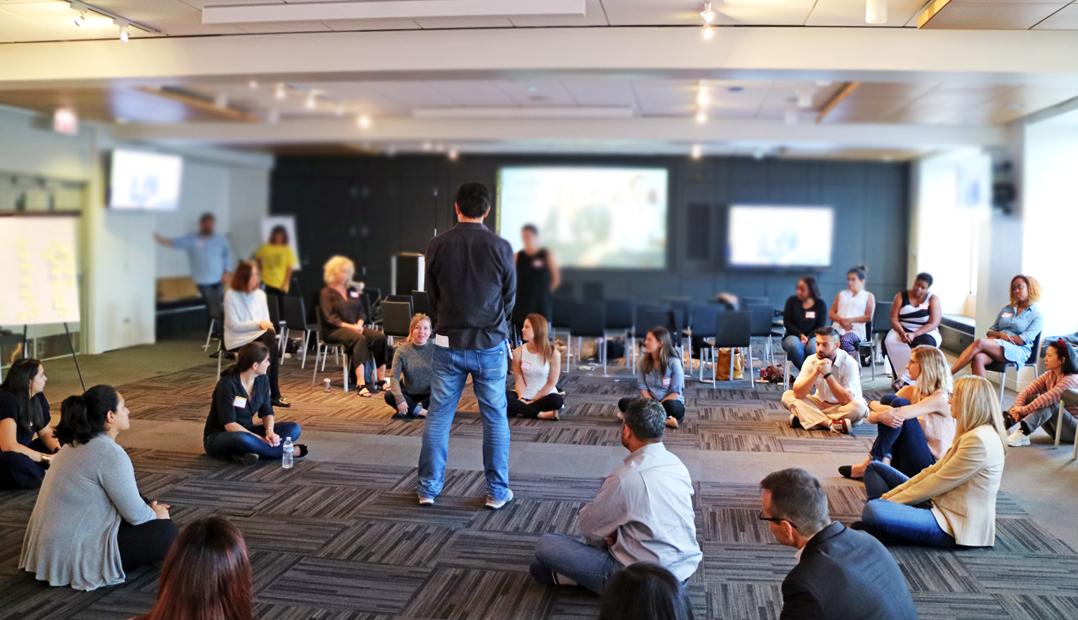 DURING THE WORKSHOP, YOU WILL:
Understand what's inhibiting candid feedback and trust within your team

Understand the importance of "Psychological Safety":

Why Google considers it the most critical factor of successful teams

What employees expect from organizations

Experiments to build the foundation

Learn how to Build a Culture of Transparency:

Developing a transparent leadership

The foundation of transparency

Behaviors and cadence to drive advocacy

Discover why personal and professional lives should feed off each other

Build a roadmap to promote transparency at your own organization
OUTCOME:
Understand the fears that hold your team back
Learn actionable frameworks and tools
How to build "Psychological Safety"
A roadmap to build a culture of transparency
Not convinced yet?
Learn more about our 'Building a Culture of Transparency' approach, check our book 'Stretch for Change' at Amazon or read our articles "6 Lessons From My Journey to a Transparent Culture" and "What if no one could ever get fired?"
About Liberationist:
We are a Change Leadership School. We get people and teams unstuck to ignite innovation and accelerate change.
Our services include change leadership training and innovation consulting. Our approach 'Stretch for Change' is at the intersection of change leadership, innovation, and personal development. We combine exercises and principles from Design Thinking, Neuroscience, Mindfulness and Social Psychology among others.
Check our website: https://liberationist.org/