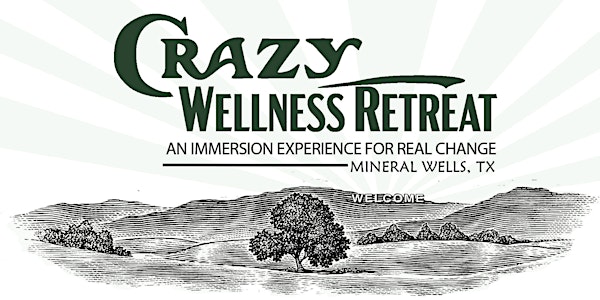 Crazy Wellness Weekend
Stress takes a toll on your mind, body, and soul. The Crazy Wellness Retreat is the transformative burnout remedy your soul is craving.
When and where
Location
The Crazy Water Hotel 401 North Oak Avenue Mineral Wells, TX 76067
Refund Policy
Contact the organizer to request a refund.
About this event
Feeling burned out?
Before you answer, do you know what it feels like to be "stress-free"? Daily stress takes a toll not just on your physical wellbeing but also on your mind, body, and soul. The Crazy Wellness Retreat is the transformative burnout remedy your soul is craving. Join us for a curated wellness experience with Dustin Strong, Certified Holistic Nutritionist, and Applied Clinical Nutritionist. His immersive approach to wellness includes access to a variety of life-enhancing workshops and activities that reduce stress, increase mental focus, revive your senses and strengthen your overall well-being. We will host 4 retreats within a year focusing on four pillars of health: Movement, Mindfulness, Nutrition and Sleep .Each retreat will incorporate all pillars because each is needed for a healthy mind, body and soul but will have a primary focus of one pillar. The weekends are developed for you to build real practices for healthy habits that slow down the accumulated effects of stress. This is not your typical fluff, glitter and foot massage wellness retreat but a time to detach, decompress and experience the steps needed to become your best, happy, healthy self.
Movement Retreat- November 4- 6, 2022
What can I expect from this retreat?
Movement is an elemental part of overall wellness and proven to reduce the effects of stress to benefit one's mental, physical and spiritual health.
Experience
Workshops and activities are centered around movements that will revive, energize and rebalance the whole body, from head to toe, inside and out. Learn with us as Dustin Strong educates about how to incorporate these practices into our everyday lives by using dynamic and fluid movements curated to improve your relationship with and to, your body.
Connect
Interact with fellow attendees throughout the weekend. Interactive group sessions will foster connections that help support and encourage you. We will travel to Clark Gardens and Mineral Wells State Park to connect with nature and learn to listen to your body.
Nourish
Designed by a certified nutritionist, our primarily vegetarian meals promote lightness of body, clarity of mind, and openness of spirit. All meals are included. Vegan and/or gluten-free options available by request.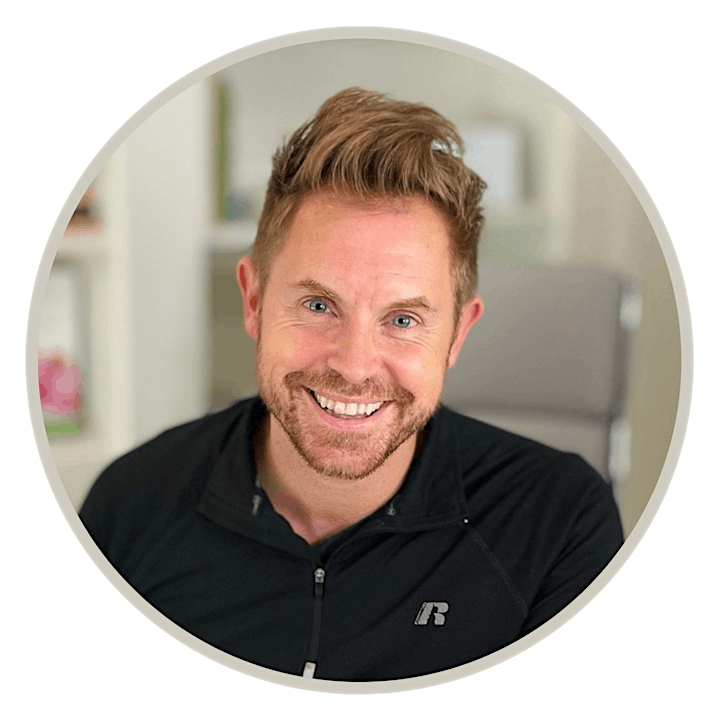 MEET Dustin Strong Your Retreat Facilitator
Dustin Strong is the Chief Clinician and Owner of Strong on Health, a private holistic health and wellness center in the Dallas/Fort Worth, TX metro area. He specializes in applied clinical nutrition, holistic nutrition, and clinical consultation for other healthcare providers. Mr. Strong is an accomplished speaker and enthusiastic educator with monthly hands-on workshops with practitioners and is a regular continuing education presenter and featured expert in multiple podcasts, videos, and publications. As a holistic healthcare practitioner for nearly a decade, he is passionate about helping clients who have not had complete success with traditional healthcare methods, believing that being healthy requires a total approach, taking into consideration equally nutrition, physical exercise, spiritual balance, and personal motivation. He has been recognized as a Healthcare Hero by the Fort Worth Business Press and a Hidden Gem by Voyage Dallas Magazine. Dustin is a graduate of the University of Wisconsin-Madison, a Certified Holistic Nutritionist, and an Applied Clinical Nutritionist, certified by Standard Process and Parker University.
HERE"S a sneak peek listen to the wisdom and knowledge that Dustin will be sharing during the weekend.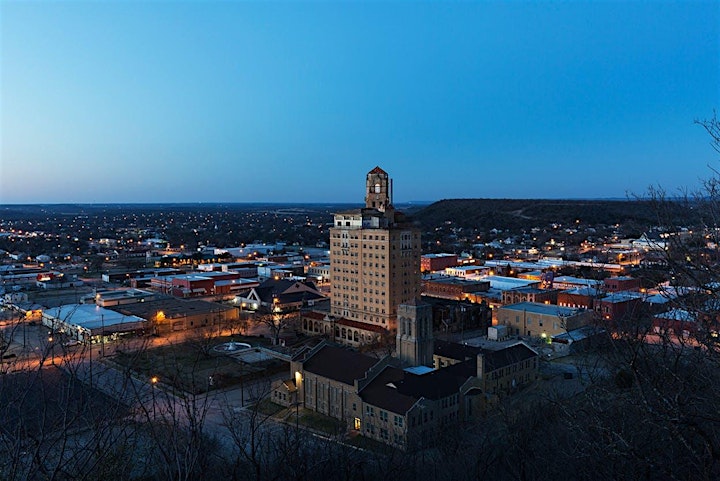 Welcome to Mineral Wells
Made famous in the early 1900's for "healing" mineral waters, Mineral Wells is on the map once again as a must-experience, transformative destination. With the renovation of the Crazy Water Hotel and the revitalization of the town's historic downtown, Mineral Wells is indeed returning to its "Wellness" roots. From authentic mineral baths at the Crazy Water Bath House and Spa to nature immersion at Clark Gardens Botanical Park and forest bathing in Lake Mineral Wells State Park, Mineral Wells is ready to help you build and maintain healthy habits.
Visitors to Mineral Wells are part of something bigger; it's an experience that improves their well-being. The strength of Mineral Wells' past will be the health of its future in this visionary town where Texas Runs Deep.
Retreat fee includes meals, transportation to activity sites but does not include lodging.
What to Pack
We will be indoors and outdoors, exploring nature and learning new ways to move. Comfortable shoes and clothing to fit the sometimes unpredictable weather in Texas and a refillable water bottle are recommended.
RETREAT HOSTS:
The City of Mineral Wells Main Street Program, Mineral Wells Area Chamber of Commerce, Clark Gardens Botanical Park, Crazy Water, Lake Mineral Wells State Park, Palo Pinto General Hospital, and Strong on Health