Crank It Forward Presented by Mann & Maximon, Lockton, The Sunderland Group
A party with your friends to support C4C's programs and services in the community.
About this event
Join your cycling friends for an evening on The Museum of Boulder's rooftop deck. Nibble on apps from Blackbelly Market. Sip on spirits from Wood's High Mountain Distillery plus beer and wine along with a local musician performing in the background.
And, see the winner selected during the party for C4C's chance drawing for a Cervelo Aspero or Caledonia! Visit https://www.c4community.org/giveaway/ to participate!
Thanks to Mann and Maximon, Lockton, and The Sunderland Group for making the night possible and supporting all of C4C's work in the community!
Cyclists 4 Community, 501(c)(3) - Tax ID # 47-1035293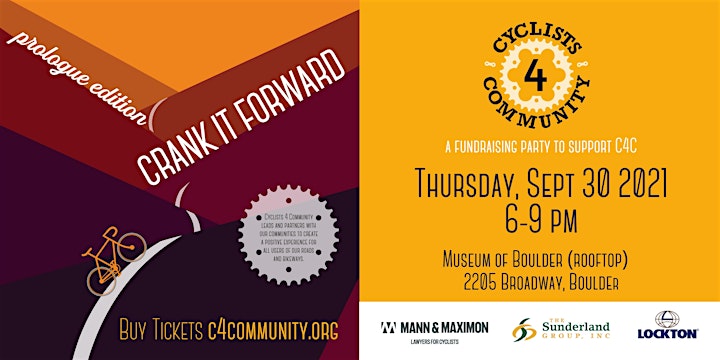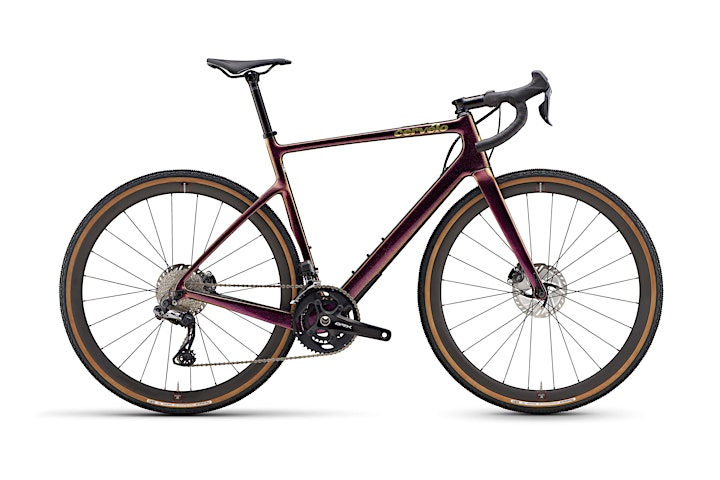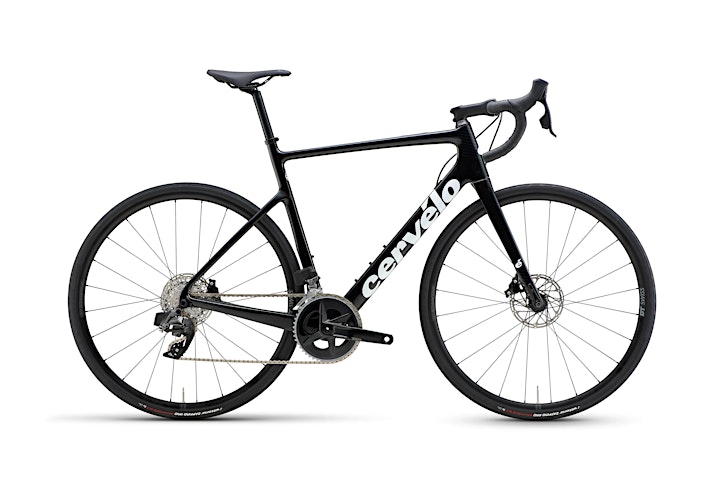 Organizer of Crank It Forward Presented by Mann & Maximon, Lockton, The Sunderland Group