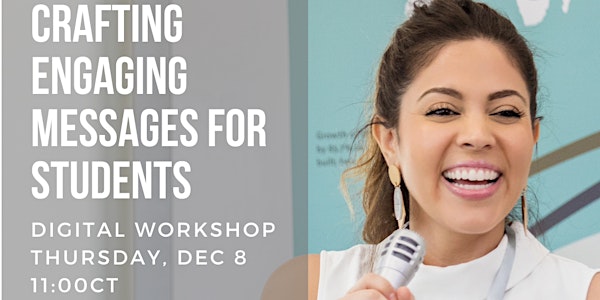 Crafting Engaging Messages for Students
Craft engaging messages that will stick with your students. Join us for this practical, insightful training.
About this event
Do you ever get stuck creating messages for students week after week? if so, you are not alone! Creating content that keeps students engaged AND helps them move forward in their faith can be a huge challenge. In this seminar, we'll share some fresh ideas on how to craft messages that are fun, relevant and so engaging that your students will be excited to come back and hear you teach week after week. Joelle Hassler will lead us through ways to be more intentional with the ways in which we communicate to students. Following her teaching, we'll have a time of Q&A where you can get the insights you're wondering about.
Joelle Hassler is a pastor in the Twin Cities and has been speaking to students for over 20 years! Two of her passions are helping students connect with Jesus AND encouraging and equipping the youth leaders who love those students week in and week out. Joelle loves cooking, staying up late and watching other people play sports.