Description
Aminta De Lara, Venezuelan-American director, playwright and actress, returns to the stage with Cradle Song, a production filled with drama and passion.
On November 15h, 16th and 17th, Aminta De Lara will present "Cradle Song" at Teatro LATEA, a play that explores parallels between being imprisoned in a body and being imprisoned in a country. The characters' interactions and disagreements will materialize through a unique scenography made of shadows and light beams.
Through the intimate relationships established among her character, De Lara also addresses her anguish for Venezuela, a country that is undergoing one of the worst crisis in its history.
CRADLE SONG | SYNOPSIS
In a Florida apartment by the ocean, Frida a transgender woman played by David Wasson, finds herself in need of help after an accident that left her in a wheelchair, she's expecting Anne. María, played by Lupe Gehrenbeck, a foreigner in need of a place to stay, arrives instead setting in motion an encounter that will question the essence of freedom to the point of contemplating suicide as deliberate and conscious act of free will.
María hides the name of her convoluted country and the fact that her son has been murdered. Frida, her given gender and her self-inflicted accident to guarantee Anne's visit.
Despite the parallels between being imprisoned in a body and being imprisoned in a country, the two women do not bond.
CAST
AMINTA DE LARA | WRITER AND DIRECTOR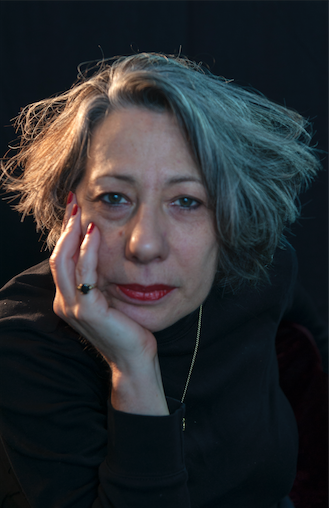 Aminta De Lara is an award winning actor and director. She is a graduate of the American Academy of Dramatic Arts and is an original founding member of the theatre group SinTeatro. Aminta has earned credits in both Venezuela and the United States in acting, directing and writing. Recent projects include directing the play Aviones de Papel, by Diana Chery at Teatro LaTea in New York City for which she received an HOLA (Hispanic Organization of Latino Actors) Award for Best Director in 2011. The film El Rumor de las Piedras directed by Alejandro Bellame, in which she played a major role opened in June 2011 as part of the Merida Film Festival in Venezuela has earned the Best Movie award and in 2012 the Best International movie at the New York International Latino Film Festival. The last production of her play Swallows/ Golondrina in 2015 at La MaMa was invited to participate in the Miami International Theater Festival of that same year. Recently the film La Noche de las dos Lunas, directed by Miguel Ferrari, in which she plays a major role opened at the Montreal International Film Festival.
DAVID WASSON | FRIDA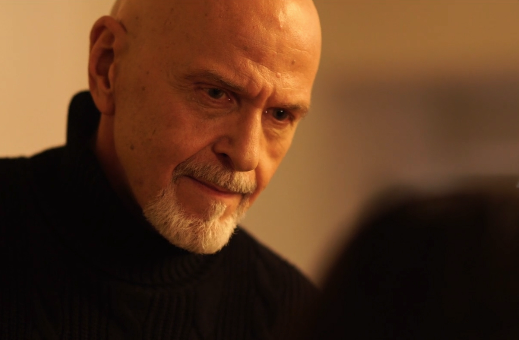 David Wasson spent almost 30 years as an actor. Starring in such shows as Annie, Evita, A Russian Romance, Little Foxes and 42nd Street. Man of La Mancha however was the show that changed his life. He performed it over 1400 times, including 3 stints on Broadway. He also assisted Tony Award© winning director Albert Marre twice in its direction. He has appeared on stage and screen with such notable actors as, Will Smith, Raul Julia, Cybil Shepard, Richard Kiley, John Cullum, Robert Goulet, John Raitt, and Harve Presnell. David has also become an award winning filmmaker. His first feature film Do you Think I'm Pretty?, won the Accolade Award© in a global competition. His second short film Best Served Cold received the Blue Star award from the Indie Gathering film festival. He will soon be seen in a new film TradeCraft as both actor and writer.
LUPE GEHRENBECK | MARÍA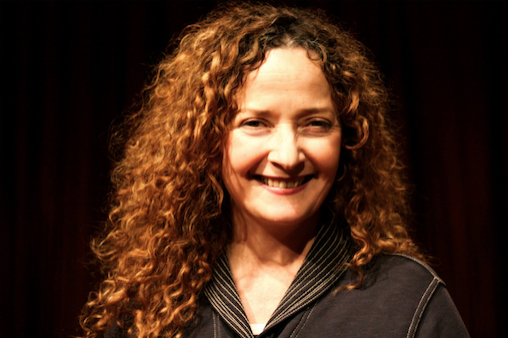 Lupe Gehrenbeck is a playwright and director. In October 2015, she was invited to join the Director's Unit under Estelle Parsons at the Actors Studio. In 2017, she won her participation in the Playwirghts Directors Workshop of the Actor Studio.
Highlights of her work as a Playwright include: Descubierta (Uncovered); The Girls of Santa Fe; Piñata, Are we going or are we staying?, With an A of Illusion, From Miracielos to Hospital,
Gregor Mac Gregor; Eva; Adam; The Guardian Angel; Matarile; Bolívar Coronado; Ni que nos Vayamos nos Podemos ir; Cruz de Mayo; Atrapen a Minnie-Catch Minnie; El Hijo del Presidente Circo Familiar (The Son of the President, Family Circus); This is a Pencil, Helen is a Nurse.
Awarded with Juana Sujo Prize, National Theatre Award in Venezuela, ANAC (Film Authors Association VZLA), CASA, and Actors of the World Award, London, 2008. Nominated for Isaac Chocron Playwright Award, and AVENCRIT (Theater Critics Association of Venezuela) Award, 2015, 2016. Theater Express Conquest, 2016, by SGAE (General Society of Authors and Editors, Spain-), edition award of the play Cruz de Mayo.
Eclepsidra Editors, published the book Gregor Mac Gregor and other plays by Lupe Gehrenbeck, which contents eight of her plays, March 2018, Caracas, Venezuela.
She recently did two workshops for theater professionals, Visual Grammar On Stage (Caracas 2017) Personal Stories, Colective Creation (Caracas 2018).
UNESCO requested her to do a theater project for enhancing resilience in migrant children population. She designed a theater methodology Theater Without Borders, and put it into practice with migrant children, in the south border of Mexico, with the support of UNESCO and UN. The workshop had a great success not only among the kids but among the professionals working locally with the migrant children. https://youtu.be/2D_M74WJXk8 UNESCO is publishing a book on the methodology, theory and practice of this way of doing theater.
She is Resident Director of Non-Disposable Theatre and is a founding member of Teatro de la Comarca, HOOK and board of Gimnasio de Actores. She writes every Tuesday opinion articles on NYC-based ViceVersa Magazine.
MARION ELAINE | GABRIEL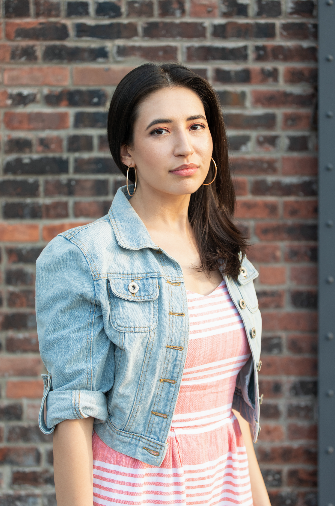 Marion Elaine is a native New York theatre/film artist. She has been performing and creating for over a decade. She was nominated for Best Actress in a feature film at the LIIFE film expo. Marion is also a founding member of SinTeatro Theatre Company along with Aminta De Lara and David Wasson. She has performed at various notable theaters and festivals such as La MaMa ETC, the International Hispanic Theater Festival of Miami and Theater for the New City with SinTeatro. She holds a B.A. in Theatre from Hunter College and an M.A. in Applied Theater from The City University of New York School of Professional Studies. Currently, Marion is also a freelance theatre teaching artist with the Creative Arts Team, Opening Act and People's Theatre Project.
VALERIE GAFFNER | BABE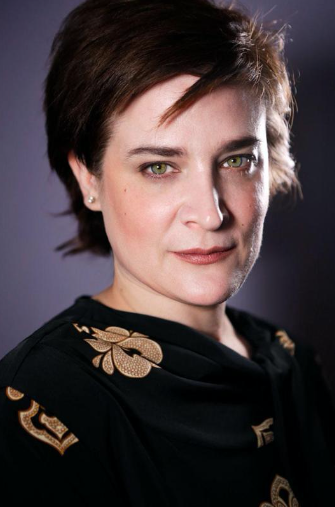 Valerie Geffner has performed on the stage since she was a little girl. As a college student, she studied musical theater at The University of Michigan, before being accepted to the Drama division at The Juilliard School. After graduating from Juilliard, Valerie starred in a number of independent films. These included "Queenie in Love" (shown at the Cannes and Deauville film festival ) and "Poster Boy" (shown at The Tribeca Film festival). She understudied on Broadway for Parker Posey in "Taller than a Dwarf", directed by Alan Arkin. For the past decade, Valerie has focused on writing and performing her own music, including the pop opera "antenna". (Deepak Chopra interviewed her about the album). Valerie has performed in various New York City venues, including Joe's Pub and Webster Hall, as well as venues in Los Angeles and Berlin. Recently, Valerie rekindled her passion for acting by serving as a performance coach at the Long Island High School of the Performing Arts. Since then she has performed in the "Carmen Variations" at the Here Arts Center, as well as several short films. Valerie is thrilled to be part of this team and production. www.valeriegeffner.com
GINA MONK | MUSIC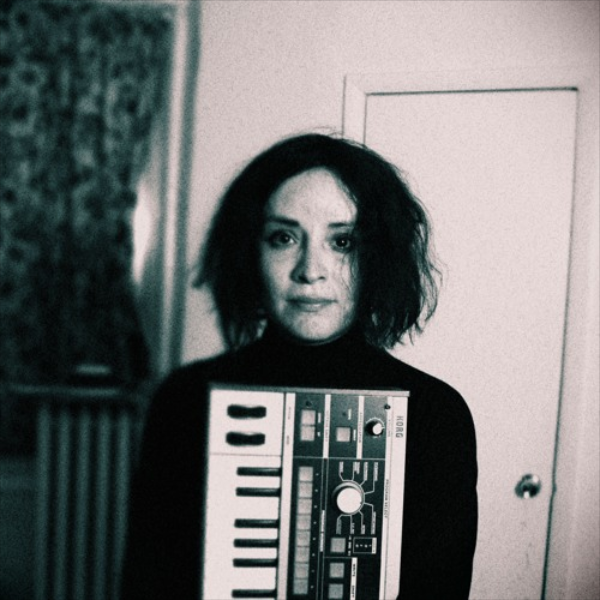 Gina Monk AKA. Ciudadana_Cero, is a New York/New Jersey based musician, who was born in Venezuela, and emigrated to the U.S two decades ago. Coming from a family of musicians she started to play organ when she was 12, latter played the guitar and formed different alternative bands in her native Venezuela. She recorded the EP, "Seven Bullets", in 2007 with her band, Urbansonora, short before entering a hiatus of self discovery.
It was while studding in the Sonic Arts Center of New York that she got in touch with synthesizer, samplers and drum machines, she is currently working in a new electronic project that fusions electronic nostalgia with experimental post-punk elements.