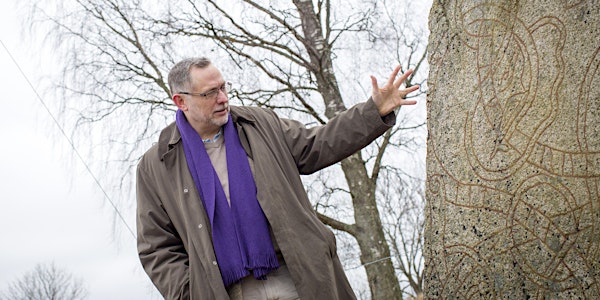 Cracking the Runic Code: Runic Inscriptions in the Mustang Mountains
Event Information
Location
Windemere Conference Center
2047 S Hwy 92
Sierra Vista, Arizona 85365
Description
9:30 a.m. Registration and Refreshments
10:00 a.m. Welcome and Introduction by Sponsors and Lecture by Henrik Williams with discussion to follow
Come and enjoy a continental breakfast and hear a presentation about runic inscriptions in the Mustang Mountains!!!
Runic inscriptions on stone monuments and other objects are often thought to exist only in Europe. Nevertheless, there are runic inscriptions also in the United States, in larger numbers than most would dream of. One entertaining story is about runic inscriptions found near Sierra Vista, Arizona!!!
Henrik Williams is the renowned authority of Old Norse languages, and is an in-demand speaker on topics encompassing the Vikings, runes, Old Swedish and Old Icelandic. Awarded a 2015 Rudbeck medal for groundbreaking research, Williams is a scholar and Professor of Scandinavian Languages at Sweden's Uppsala University. As a philologist, he studies languages in written historical sources, essentially combining literary criticism, history and linguistics.
Sponsors: This program is made possible through the collaborative efforts of Uppsala University, American Friends of Uppsala University and the American Association for Runic Studies.
Photo of Henrik Williams by Michael Wallerstedt
Date and time
Location
Windemere Conference Center
2047 S Hwy 92
Sierra Vista, Arizona 85365