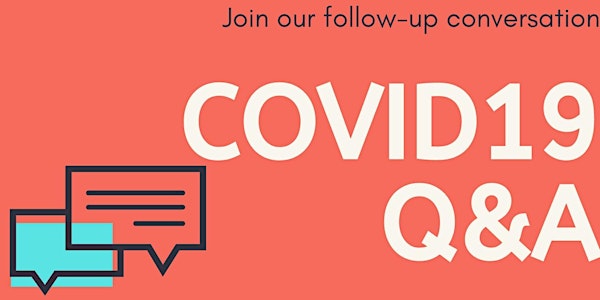 COVID19 Q&A with Public Health Experts
As COVID19 continues to affect our lives & the world, get your health questions answered by public health experts
About this event
On March 16, the Eco Ambassador Program-- run out of the education team of Center for Sustainable Development, Earth Institute, Columbia University-- hosted a talk with the Center's public health expert Dr.Yanis Ben Amor to give its program participants and youth updates and background on the pandemic.
As a follow-up to the conversation (1st session video is available @ https://www.youtube.com/watch?v=FR-meoUygGU ) we are hosting a 2nd talk on COVID19, so that the questions gathered from youth in our program, particularly our ICT Center program trainees from India and Rwanda, can be answered as the pandemic continues to affect all of us.
Dr. Yanis Ben Amor and Dr.Ozge Karadag Caman will answer questions.
For more on the program, please visit: https://www.edforsd.org/spring-2020-schedule
For more on our Center, please visit: https://csd.columbia.edu/