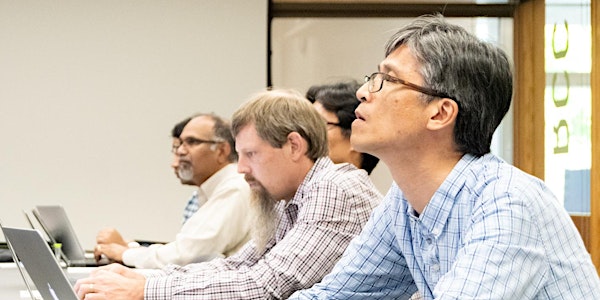 COVID-19 Epidemic Data Visualization
RCC Workshop
About this event

Presenters: Teodora Szasz (RCC) and Luis Ibanez (Google)
Abstract:
With the rapid spread in the novel Corona-virus worldwide, the World Health Organisation (WHO) and several countries have published results on the impact of COVID-19 over the past few months. We will be using the data repository curated by John Hopkins University, together with nCoV2019 dataset and other public data, to analyze the COVID-19 epidemic data and create interactive dashboards using Python. We will visualize the emergence of the COVID-19 epidemic, including analysis on infection, mortality, and recovery rates, at different times and geographical location.
Objectives:
Download and analyze COVID-19 public datasets;
Get insights about the COVID-19 epidemic outbreak through visualization;
Develop skills on data analysis using Python and state-of-the art visualization tools and approaches.
Level: Introductory
Prerequisites: Basic knowledge of Python
Duration: 2 hours
Github repository: https://github.com/rcc-uchicago/covid_19_visualization_workshop