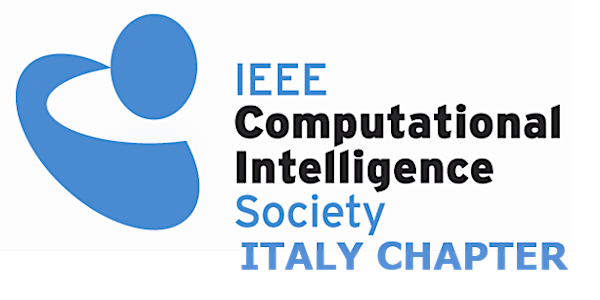 Course on 'Machine Intelligence and Granular Mining: Relevance to Big Data'
When and where
Location
Dip. di Scienze e Tecnologie, Università di Napoli Parthenope, Napoli Centro Direzionale Isola C4 Naples Italy
Description
Machine Intelligence and Granular Mining: Relevance to Big Data
Sankar K. Pal,
Center for Soft Computing Research, Indian Statistical Institute, Kolkata
http://www.isical.ac.in/~sankar
Lectures:
Tuesday Nov 21, 2017 3PM-5PM
Thursday Nov 23, 2017 3PM-5PM
Syllabus - The course has two parts.
Lecture 1: Tuesday Nov 21, 2017 3PM-5PM
The first part describes the

Role of pattern recognition in data mining and machine intelligence

Features of granular computing

Significance of fuzzy sets and rough sets in granular computing

Characteristics of fuzzy sets and rough sets in handling uncertainties arising from overlapping regions/ concepts, and granularity in domain respectively

Relevance of defining the generalized rough sets and entropy by embedding fuzziness into rough sets; providing a stronger paradigm for uncertainty modeling
Lecture 2: Thursday Nov 23, 2017 3PM-5PM
The second part deals with various mining applications such as in
Video tracking in ambiguous situations

Bioinformatics (e.g., selection of miRNAs for cancer detection)

Social network analysis (e.g., community detection)
The applications demonstrate the roles of different kinds of granules, rough lower approximation, and various information measures. Granules considered range from crisp, fuzzy, 1-d, 2-d and 3-d to regular shape and arbitrary shape. While the concept of rough lower approximation in temporal domain provides an initial estimate of object model in video tracking, it enables in determining the probability of definite and doubtful regions in cancer classification.
Several examples and results would be provided to explain the aforesaid concepts. The talk concludes mentioning the challenging issues and the future directions of research including Big data analysis.
The certificate of attendance will give right to have recognized 1 "Credito formativo universitario (CFU)" or, equivalently, 1 European Credit Transfer System (ECTS) Credit.

Bio - Sankar K. Pal (www.isical.ac.in/~sankar) is a Distinguished Scientist and former Director of Indian Statistical Institute, and a former Chair Professor of Indian National Academy of Engineering. He is currently a DAE Raja Ramanna Fellow and J.C. Bose National Fellow. He founded the Machine Intelligence Unit and the Center for Soft Computing Research: A National Facility in the Institute in Calcutta. He received a Ph.D. in Radio Physics and Electronics from the University of Calcutta in 1979, and another Ph.D. in Electrical Engineering along with DIC from Imperial College, University of London in 1982.
He worked at the University of California, Berkeley and the University of Maryland, College Park in 1986-87; the NASA Johnson Space Center, Houston, Texas in 1990-92 & 1994; and in US Naval Research Laboratory, Washington DC in 2004. Since 1997 he has been serving as a Distinguished Visitor of IEEE Computer Society (USA) for the Asia-Pacific Region, and held several visiting positions in Italy, Poland, Hong Kong and Australian universities.
Prof. Pal is a Life Fellow of the IEEE, and Fellow of the World Academy of Sciences (TWAS), International Association for Pattern recognition, International Association of Fuzzy Systems, International Rough Set Society, and all the four National Academies for Science/Engineering in India. He is a coauthor of twenty books and more than four hundred research publications in the areas of Pattern Recognition and Machine Learning, Image Processing, Data Mining and Web Intelligence, Soft Computing, Neural Nets, Genetic Algorithms, Fuzzy Sets, Rough Sets, Cognitive Machine and Bioinformatics. He visited forty plus countries as a Keynote/ Invited speaker or an academic visitor.
He received the 1990 S.S. Bhatnagar Prize (which is the most coveted award for a scientist in India), 2013 Padma Shri (one of the highest civilian awards) by the President of India, and many prestigious awards in India and abroad including the 2000 Khwarizmi International Award from the President of Iran, 2000-2001, 1993 NASA Tech Brief Award (USA), 1994 IEEE Trans. Neural Networks Outstanding Paper Award, 1995 NASA Patent Application Award (USA), 2005-06 Indian Science Congress-P.C. Mahalanobis Birth Centenary Gold Medal from the Prime Minister of India for Lifetime Achievement, 2015 INAE-S.N. Mitra Award, and 2017 INSA-Jawaharlal Nehru Birth Centenary Lecture award.
Prof. Pal is/ was an Associate Editor of IEEE Trans. Pattern Analysis and Machine Intelligence (2002-06), IEEE Trans. Neural Networks [1994-98 & 2003-06], Neurocomputing (1995-2005), Pattern Recognition Letters (1993-2011), Int. J. Pattern Recognition & Artificial Intelligence, Applied Intelligence, Information Sciences, Fuzzy Sets and Systems, Fundamenta Informaticae, LNCS Trans. Rough Sets, Int. J. Computational Intelligence and Applications, IET Image Processing, Ingeniería y Ciencia, and J. Intelligent Information Systems; Editor-in-Chief, Int. J. Signal Processing, Image Processing and Pattern Recognition; a Book Series Editor, Frontiers in Artificial Intelligence and Applications, IOS Press, and Statistical Science and Interdisciplinary Research, World Scientific; a Member, Executive Advisory Editorial Board, IEEE Trans. Fuzzy Systems, Int. Journal on Image and Graphics, and Int. Journal of Approximate Reasoning; and a Guest Editor of IEEE Computer, IEEE SMC and Theoretical Computer Science.