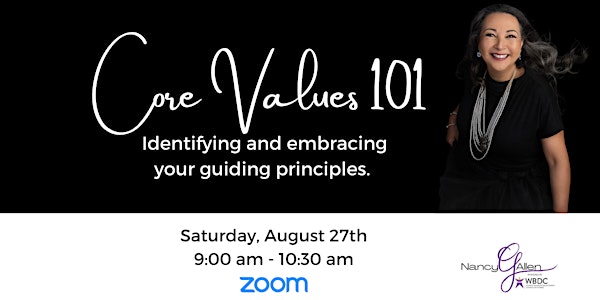 Core Values 101: Identifying and Embracing your Guiding Principles.
Do you know your core values? Do you know how to identify them?
About this event
Join the CEO of the Women's Business Development Council, Nancy G. Allen, for a session that will help you know the "WHY, WHAT, and HOW" of your core values.
Nancy is a global speaker, author, and coach to women business owners as the CEO of their life and their business.