About this event
SUNDAY, DECEMBER 5th, 2021
 RED ALERT! 10 AM is sold out! And no face painting tickets for 1 or 2 PM.
***
Hey kids, what's that sound? Is it the jingle of Santa's bells? Yes, kids! Santa's coming to Greenpoint/Wiliamsburg for a fun time at FourFiveSix! So ready your list with all your wishes, to whisper to Santa with all your kisses!
Delicious hot chocolate, homemade cookies to decorate, live music and, of-course, precious moments and photos with Santa!  
Take your own photos with Santa for free 
A fabulously talented professional photographer will be on hand to capture priceless moments like the one below. And yes, isn't our Santa amazing? 
Delicious hot chocolate and homemade cookies to decorate
Cash bar with yummy-licious holiday drinks for moms & dads
Children must be accompanied by a responsible adult 
If you can, please consider bringing an unwrapped toy for the NYPD Holiday Toy Drive
Kids tickets are $20 pp online, $30 at door.  $5 special tickets for moms and dads. Each family gets 2 special mommy/daddy tx so that both parents can attend with this special deal. Tickets sell out quickly so hurry and get yours!  Proceeds benefit Town Square and local Scouts BSA Lucky Pack 7, (Boys) Troop 26 and (Girls) Troop 1G.
COOKIES WITH SANTA FAQs
Do I need a ticket? YES. Everyone needs a ticket, including infants. $20 online for kids, $30 at the door.  $5 special tickets for moms & dads, $10 at door.
Do infants need a ticket to enter the party? ANSWER: YES, unfortunately space is limited and all children need a ticket.  We will also ask you to leave your stroller outside FourFiveSix.
Do I need to get 2 mommy/daddy tickets if both mom and dad want to attend? ANSWER: YES. Each mommy/daddy ticket is for mom *or* dad, and every family is able to buy up to two (2) mommy/daddy tickets.
What will be served? ANSWER: Delicious hot chocolate, coffee and homemade cookies.
What activities will be offered?  ANSWER:  cookie decorating, live music and, of-course, special time with Santa!
Can I get a refund?  ANSWER: YES until Wednesday, November 24, 2021.  No refunds will be provided after November 24, 2021. 
Can I buy tickets at the event?  ANSWER: YES, if (and this is a big *if*) tickets are still available.  We recommend getting your tickets now for Town Square events sell out quickly with few tickets available at the door.  You'll also save $10 for kids if you buy ahead of time. Prices online are $20 for kids (including infants) and $5 for moms and dads. This compares to $30 for kids and $10 for moms/dads at the door.
Safety considerations: FourFiveSix is a large indoor/outdoor establishment. We will check your temperatures at check-in. We ask that everyone bring masks in case you cannot maintain social distancing. We will check everyone, who is 12 and up, for ID and proof that they have received at least one dose of a Covid-19 vaccine. This is required by NYC for indoor dining, and Santa will be indoors. We are happy to share that Santa is fully vaccinated for Covid-19 and even has had his booster shot.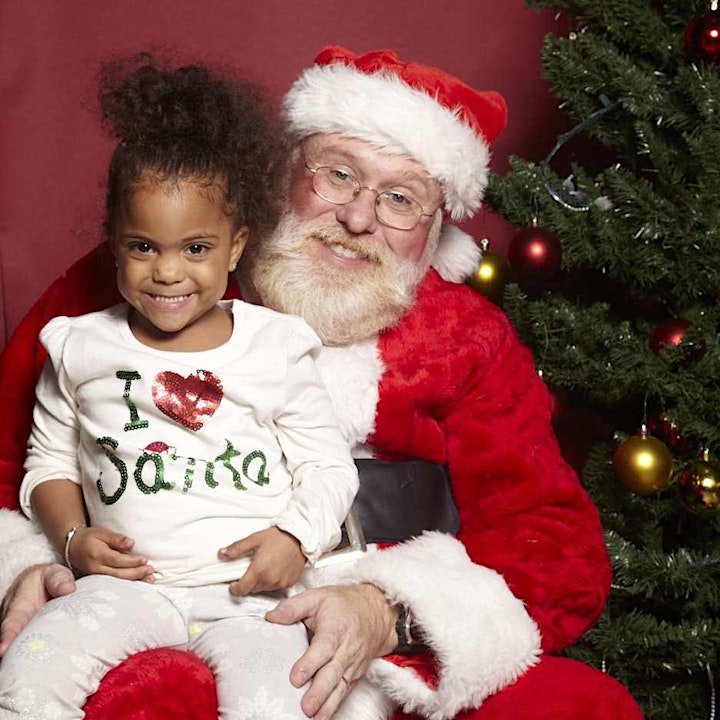 Organizer of Cookies with Santa 2021
TOWN SQUARE is a community-based 501(c)(3) organization serving Brooklyn since 2004.  We're responsible for many recurring family events in Greenpoint and Williamsburg including our popular Spring Egg Hunt, SummerStarz movie series, Greenpoint Children's Halloween Parade, Spooktacular Party, Zombie Nerf War, Santa Brunch and more. We also offer green programs and informative expos including Greencycle Swaps, Go Green Brooklyn Festival, and Schoolfest.