Description
Join in as ACF-LA hosts public dialogues to inform and inspire your creative practice. Curated by ACF-LA President Steven Homestead, these events feature local and global creators, curators, and composers discussing exciting projects and collaborations. Held in collaboration with OCCCA and developed with Exhibitions Director Carolyn Yarnell. In addition to the discussion, come to connect with other creatives and community members.
Presented by ACF-LA // Hosted by OCCCA
With Panelists: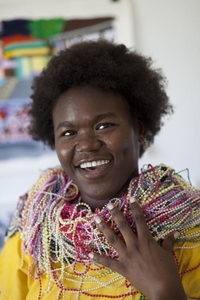 Nzuji De Magalhaes // Mixed Media Artist
​Nzuji was born and raised in Angola. During her early years, she had the opportunity to learn and study two essential perspectives of her diverse cultural background, which are now unfolding in her creative activity. She earned her MFA from USC.

Drawing on the early influence of Angolan folklore and mythology, she uses a range or materials, from yarn, sand, glitter, and beads to chalk, acrylic, and oil paint. Her work explores the exchange between African and American cultures, bringing forward issues of gender, child labor, and the experience of minority communities in the United States and abroad.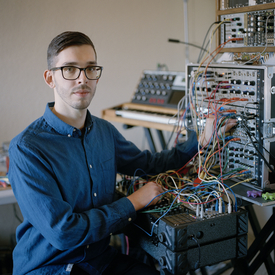 Collin Russell // Composer, Sound Designer

Collin creates sonic gestures using recorded and synthesized audio to create an ambiance that transforms the listener's perspective on what sound should be, and more importantly, what sound could be.

Russell is an Electronic Production and Design graduate from Berklee College of Music with an emphasis on vocal performance and electronic composition and is the Director of Technical Support at Qu-Bit, a Southern California based modular synthesizermanufacturer.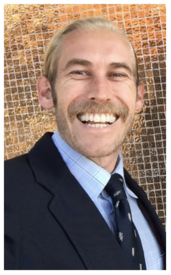 Moderated by Steven Homestead // President ACF-LA
Steven is an artist, composer, curator, and thinker. His heart for collaboration and visionary leadership have led to involvement with numerous organizations, including his current position as President of ACF-LA. Across multiple disciplines, Steven is passionate about giving honor, empowering voice, sharing wonder, and developing unity.
Times:
10:00-10:30AM // Coffee
10:30-11:30AM // Discussion

Dates:
Saturday, March 10
Future Dates and Locations TBA

Parking:
Metered street parking and public pay lots are located adjacent to the location.

acf-la.org // occca.org
Organizer of Conversations in Collaborative Community
The American Composers Forum of Los Angeles.
Connecting Composers in Community.
The American Composers Forum is organized to link composers in the creation, performance, and enjoyment of new music while fostering artistic and professional development. Our members include composers, performers, presenters, organizations, individuals, and institutions that share our goals and an interest in supporting new music.