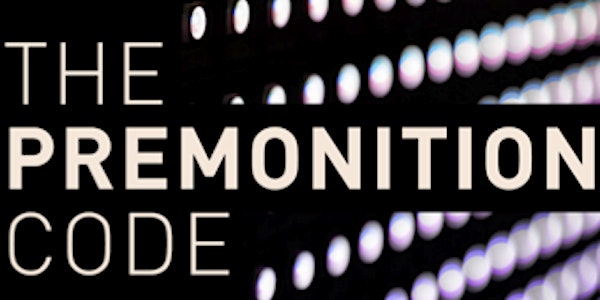 Controlled Precognition 101: An Introductory Course for Positive Precogs
Refund Policy
Refunds up to 7 days before event
Description
CONTROLLED PRECOGNITION 101: An Introductory Course for Positive Precogs
Feedback from our students:
"Getting people to actually do sessions (and have successes and failures) allows participants to understand and learn a skill, not just a set of ideas. The experiential model is the best. Thank you! (I've learned something that is very valuable!)"
"I really liked that you covered so many topics and techniques. I thought remote viewing had to be highly structured. But the variety of flexible techiniques you introduce made me realize there's a lot more ways to do RV."
"Very knowledgeable, kind, encouraging, and enthusiastic instructors!"
"Your enthusiasm, encouragement, and understanding of the material is exemplary. I feel I have mastered enough that I can proceed successfully. Thank you!"
About the class:
Join controlled precognition and remote viewing teachers and researchers Dr. Julia Mossbridge and John Vivanco in a 4-session intensive introduction to controlled precognition (the fee covers all four sessions). All classes will be videorecorded for individuals who cannot attend, and anyone enrolled will have access to the videos.
IMPORTANT NOTE: Class dates are Tuesdays, January 22 & 29 and February 5 & 12, 2019. All classes are from 6-8pm Pacific Time. Classes will take place on a Zoom link, which you will receive once you have registered and paid for all four classes and once at least 10 people register -- if fewer than 10 people register, your fee will be reimbursed and the class will be rescheduled.
IF YOU CHOOSE TO REGISTER, press the "Select a time" button above and choose January 22. That is the first class, and by registering for that class, you register for the whole series (the fee covers all four classes).
Classes will consist of lecture, discussion, Q&A, exercises, and homework.
You will learn (and be responsible for homework demonstrating) how to...
* Connect with a future target, both superficially and in greater depth.
* Disconnect from targets to keep yourself focused on the present moment.
* Use controlled precognition to sense future life directions for yourself and others.
* Nurture the relationship between your conscious and superconscious minds.
* Ethically perform controlled precognition.
* Practice controlled precognition in a way that brings joy, self-acceptance, and wisdom.
Once you complete this course you will be eligible to take Controlled Precognition 201: An Intermediate Course for Positive Precogs, in which you will learn additional methods such as matrices, consciousness maps, and physical profiling.